Case Study: Affiliate Mortgage Services Achieves Lightning-Fast Payments Rollout with Help from PayNearMe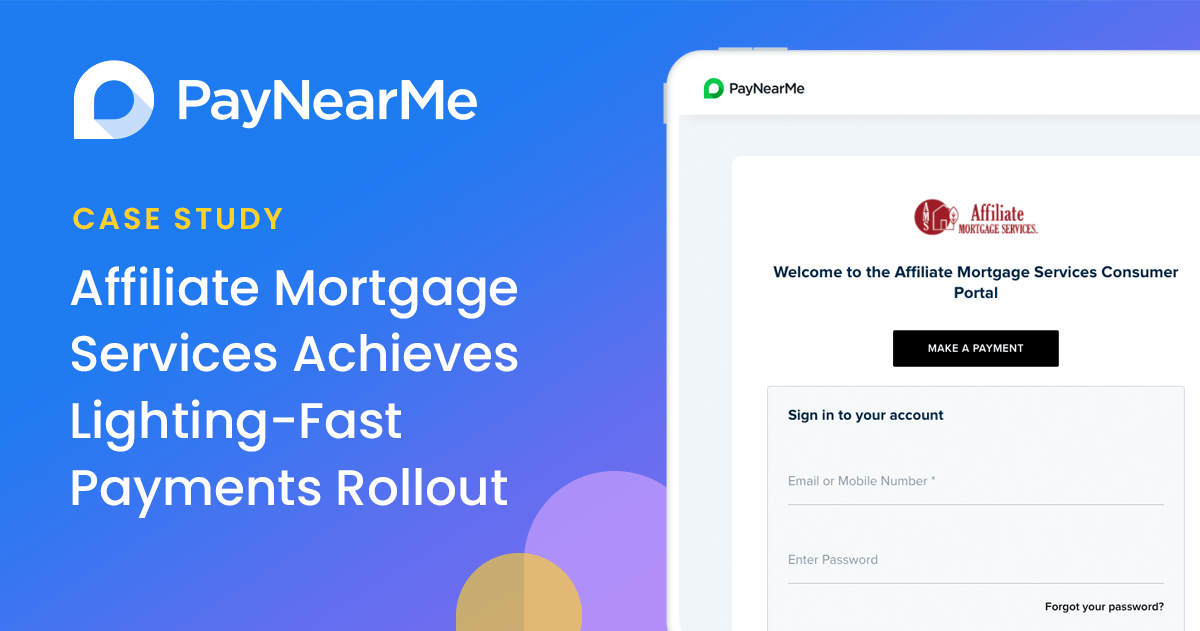 Sometimes a business can pivot its operations slowly and incrementally, but at other times, things need to get done immediately – as in tomorrow.
Affiliate Mortgage Services (AMS) experienced one of those "other times" this spring, when its plan to roll out an electronic payment platform for customers suddenly shifted into high gear in the wake of shelter-in-place shutdowns and work-from-home adaptations. AMS chose PayNearMe to make a swift but smooth transition.
AMS specializes in servicing mortgages for Habitat for Humanity affiliates and helping Habitat homeowners succeed in the world of mortgage financing. As part of that role, AMS collects the mortgage payments of more than 6,000 homeowners, which until recently could only take place on the phone (using cards or ACH) or by mail (check or money order). Not surprisingly, that process required substantial support from customer service staff to field calls, process transactions and deposit checks.
"We knew we wanted to introduce an electronic payments platform that would free our staff to focus on other services so we made it a priority," said Dan Lynch, President/CEO with AMS.
A Two-Week Turnaround
Setting up a new payments platform and customizing it to a client's needs takes time and careful planning. It must pass legal, financial and compliance reviews, incorporate strategic planning by both client and vendor, and accommodate timelines for programming and testing.
So how did AMS get up and running on the PayNearMe platform in less than two weeks? The secret lies in our unique approach:
Tiered Implementation: Crawl / Walk / Run
The ideal state for any company is a fully integrated system where customers can pay independently from any device (mobile, computer, IVR or retail location) using any payment option (cards, ACH and cash at 20,000+ locations). However, when speed takes precedence, we enable companies to get up and running quickly by using a phased approach that we refer to as "crawl-walk-run."
Crawl: This first phase focuses on getting up and running as quickly as possible. To do this, PayNearMe set up a fully hosted version of our app that required minimal IT resources from AMS and little to no data. Their agents and customers can login to the cloud-based system, take payments via phone or web, and manage all requests from one dashboard. Customers can receive a link to pay at 20,000+ retail locations and save a downloadable wallet card to their Apple or Google wallet that includes their cash barcode and ability to pay with other means. All payment information is then sent back to AMS as a file to upload into the system of record each day to post the customers payments.
Walk: As payments begin flowing in the crawl stage, the PayNearMe team begins working on integrating payment flows within the AMS technical environment by accepting a file of valid AMS customers who are allowed to make a payment as well as any business rules needed to support their business. This will eventually make it easier for AMS agents to collect payments in the systems they already use, without any interruption of service and will help ensure accuracy of web payments where customers are self-serving.
Run: In the final step, we will fully integrate with their systems of record for a completely integrated payment experience for both AMS agents and customers where the AMS system is updated real-time with payment information.

Agile Business Operations
PayNearMe maintains a flexible and nimble operational process that can shift with client needs and timeframes. In the AMS case, this meant tasks including technical, legal and compliance reviews took place concurrently rather than sequentially to save time and meet deadlines.
We signed the contract with AMS on a Friday and by Monday we were proceeding with project kick off as we simultaneously wrapped up departmental reviews. Our collaborative, customer-focused approach makes the "unusual" feasible, particularly when time matters most.
Within 10 days of the contract signing, AMS tested its first payment. A few days later, it had an operational system and could begin promoting the service to customers–a remarkable two-week turnaround.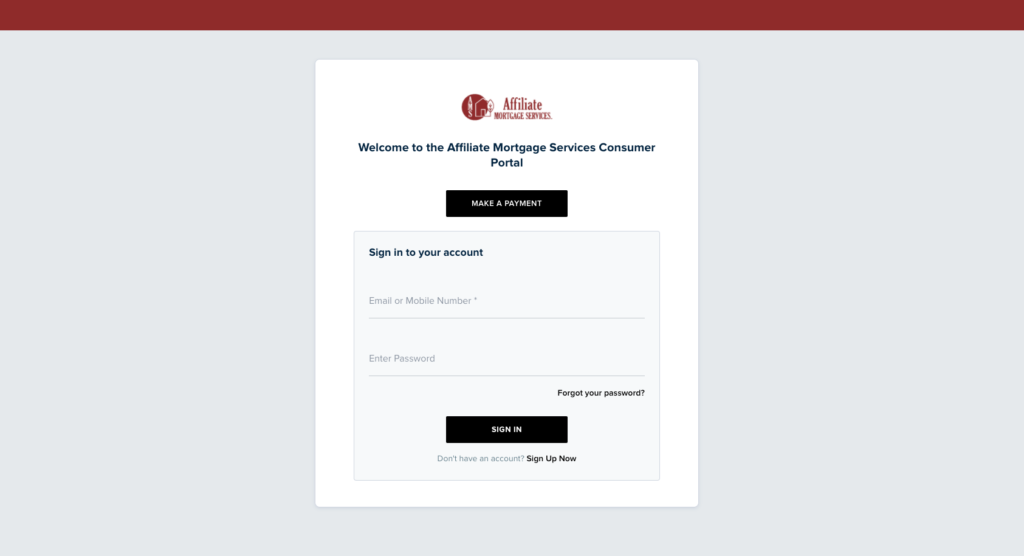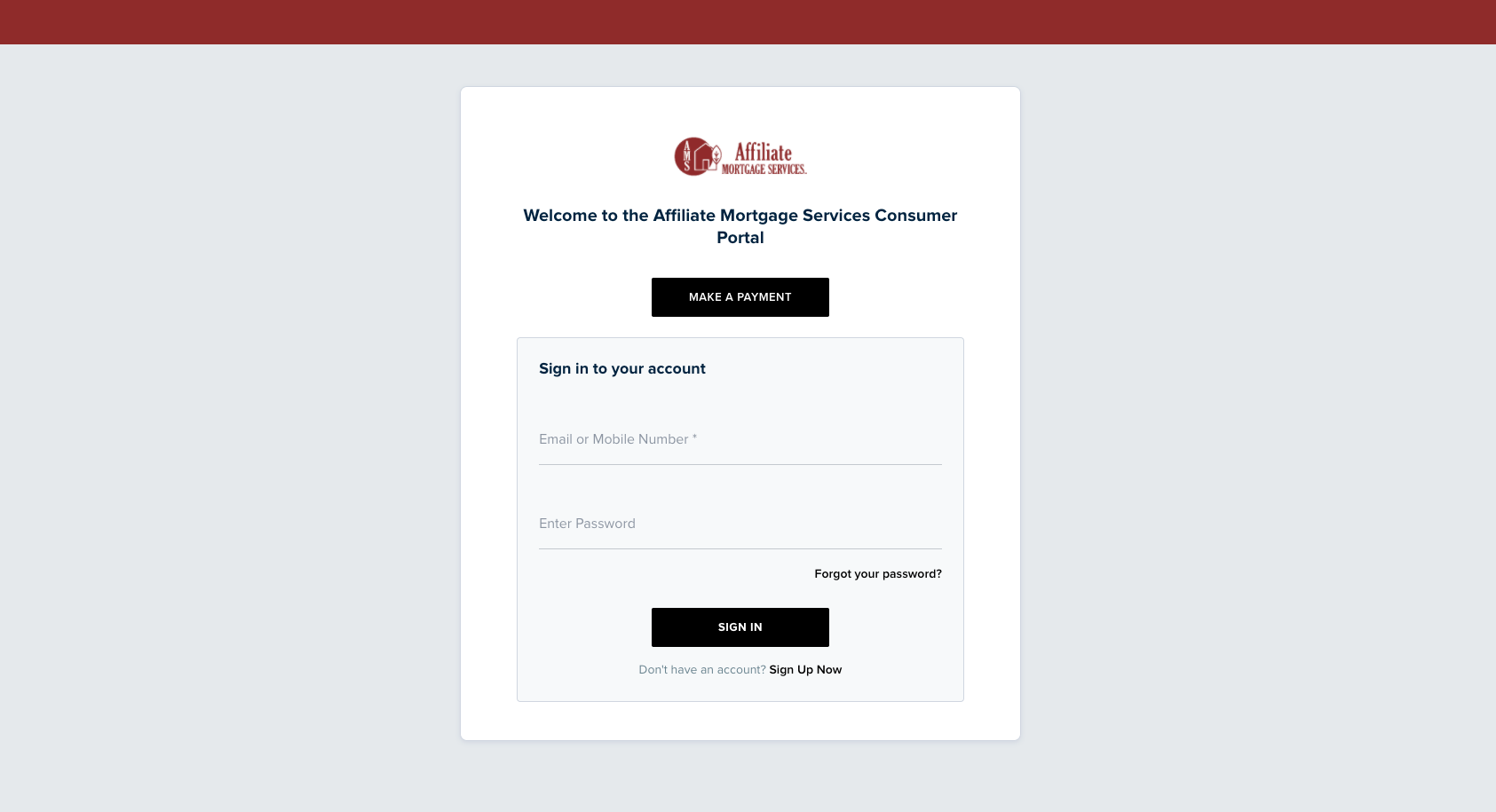 Distributed work environment
PayNearMe functions as a distributed workforce, meaning our specialists work remotely from their homes or offices. That allows us to shift seamlessly with customers who pivot toward work-from-home solutions, whether temporarily or permanently.
Our team excels while working remote, allowing us to guide implementations without having to be on-site. We consider the special needs and challenges of clients in transition, and we have the project management skills and agile process to get them up and running quickly.
Satisfying All Users
Since rolling out its new platform, AMS has received positive feedback from its Habitat for Humanity customers, who appreciate the option of making their mortgage payments using their preferred method of payment, any time of day or night. AMS also has heard "thank yous" from its staff, who now have more time available to help clients with other needs.
"We couldn't be happier, and we're looking forward to building on this success with increased options and functionality as the year moves forward," said Dan Lynch.
Are you looking to provide your customers with more convenient ways to make bill payments, while reducing overhead expenses? Contact PayNearMe for a free online demo.
PayNearMe has earned awards and accolades for our adaptive design and configurable interface. We received FinTech Breakthrough's "Best Consumer Payment Platform" award, and named a "2020 Innovation Series Winner" by CreditUnions.com for "Best Payments Innovation." Contact us today to discuss how we can help you meet your objectives and better serve your customers.