Spotlight Series: A Conversation with Jeremy Enke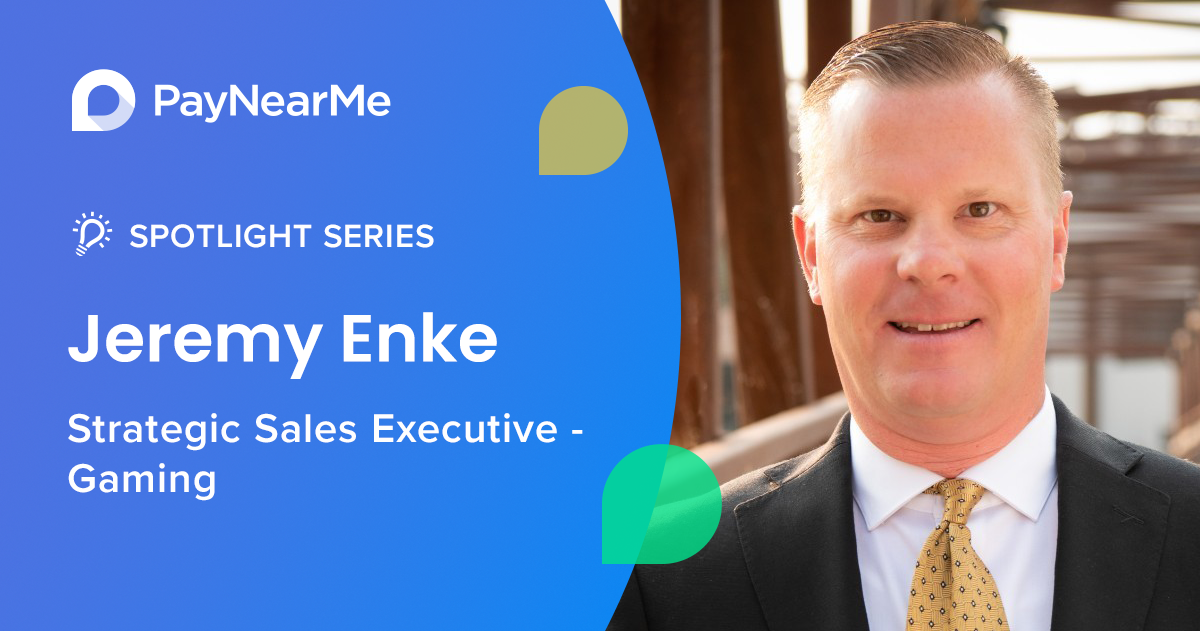 In the PayNearMe Spotlight Series, we shine a light on the people that make our company thrive. In this month's interview, we sat down with Jeremy Enke, Strategic Sales Executive – Gaming, to chat about his role in the company, why he loves working at PayNearMe and his life outside of work.
Q: Can you tell us about your career journey and what led you to PayNearMe?
Jeremy Enke: That's actually a really interesting story! I've been involved in gaming for 20+ years. Prior to joining PayNearMe I sold a business and was doing some consulting work within the industry. During this time I was searching for a well-respected company that I could continue my career with full-time in the gaming space. I was familiar with PayNearMe because I was a former B2B customer. My interest was piqued when I came across the newly created position for a strategic sales executive within the gaming vertical. I figured it would be a long shot, but I emailed Danny Shader, PayNearMe CEO, right before I went on a bike ride. To my surprise, when I got back from my ride Danny had already responded and referred me to the hiring manager. Fast forward two plus years later, and here I am!
Q: Have you always wanted to pursue a career in sales?
JE: I've always had a passion for sales and have been selling in some capacity for most of my career. Being in sales is a very rewarding career and one that has allowed me to not only help other organizations grow, but also meet great people within the gaming industry throughout the years.
Q: How has PayNearMe helped you in your career development?
JE: Several years ago, a CEO at one of the largest gaming operators told me this: "It doesn't matter if people are betting on sports, casino games, bingo or playing poker, if players can't easily get their money onto the website or withdraw their winnings from the site, the business will never succeed."
For years this has continued to resonate with me throughout my tenure in the gaming industry. Having the opportunity to now work and be successful with one of the top payment providers in the regulated U.S. gaming market is truly a dream come true and the pinnacle of my career thus far.
Q: Do you have any advice to share with those who are just getting into the fintech industry who might want to join a company like PayNearMe?
JE: It's a fast-moving industry where companies who embrace innovation thrive. Regardless of what one's position in a fintech organization is, learning what a merchant's pain points and needs are and then solving those needs is critical for both the team member and the overall company.
Q: What are some of your favorite things about working at PayNearMe?
JE: Hands down, my favorite thing about PayNearMe is the people and the culture. PayNearMe is unlike any company I have worked for in the past, and it's amazing to see everyone in the organization embrace our core values daily. In addition, we are provided with tools and resources to help us be successful and deliver an excellent customer experience.
Q: Let's shift the focus to your role. What does a day in the life of a Sales Executive look like?
JE: As a sales executive on the gaming team, we're constantly following the industry and prospecting for new business as new operators and states come online. In addition, we also work closely with merchant services and several other departments within the company to ensure our existing clients are happy and have all their needs met.
Q: Let's talk about remote work. How are you able to stay connected with your team virtually?
JE: PayNearMe makes it easy and efficient to work in a remote environment. As a team we are in constant communication and stay well connected throughout each day. Whether it's in the various Slack channels, weekly check-ins with our managers, our company intranet or 1:1 meetings, staying connected virtually is paramount to our success.
Q: What are some things that you've learned about yourself while working at PayNearMe?
JE: Innovation in both the gaming industry and fintech is rapid. I've learned that keeping up with industry trends and news is critical to not only my personal success, but our overall company's success.
Q: So what about you—what kinds of activities or hobbies are you interested in outside of work?
JE: Outside of work I like long walks on the beach…okay just kidding; I live in the Midwest, so there aren't a lot of walks on the beach happening for me!
I enjoy distance running, cooking, watching the Chicago Cubs and spending time with family. I recently built a professional-grade racing simulator and currently have a Class C license in the online iRacing series.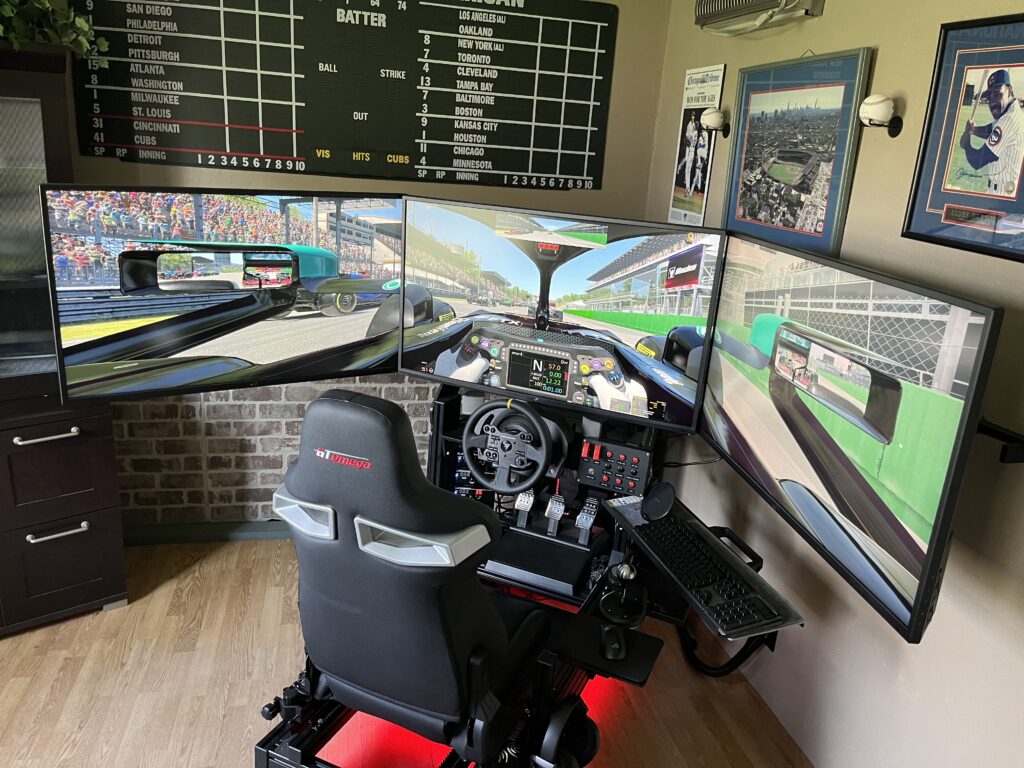 Q: If you could do another job for just one day, what would it be?
JE: I would love to drive for a NASCAR or F1 Team!
Q: Any fun facts you'd like to share with us?
JE: Not only do I have a passion for gaming, I've also been known to gamble a bit myself. In 2015 I actually got lucky and won $100,000 in a contest that TwinSpires, a PayNearMe client, hosted. 
I started with $20 and successfully picked a top-three horse in 20 consecutive Kentucky Derby prep races culminating in one final bet at Churchill Downs. I chose Dortmund on that day who barely took third in a photo finish, and it was the difference between me winning $100,000 or $0.
Q: Do you participate in any volunteer work or have any organizations you'd like to shine a light on?
JE: Throughout my 20s I worked as an EMT and was a volunteer firefighter at our local fire department. It was extremely rewarding and shaped the belief for the rest of my adult life that anytime I am having a bad day, somebody somewhere is always having a worse day. That said, smile, be happy and enjoy life! Most recently though, I've been working toward becoming an Illinois High School Official for youth sports.