Spotlight Series: A Conversation with Jordan Gregory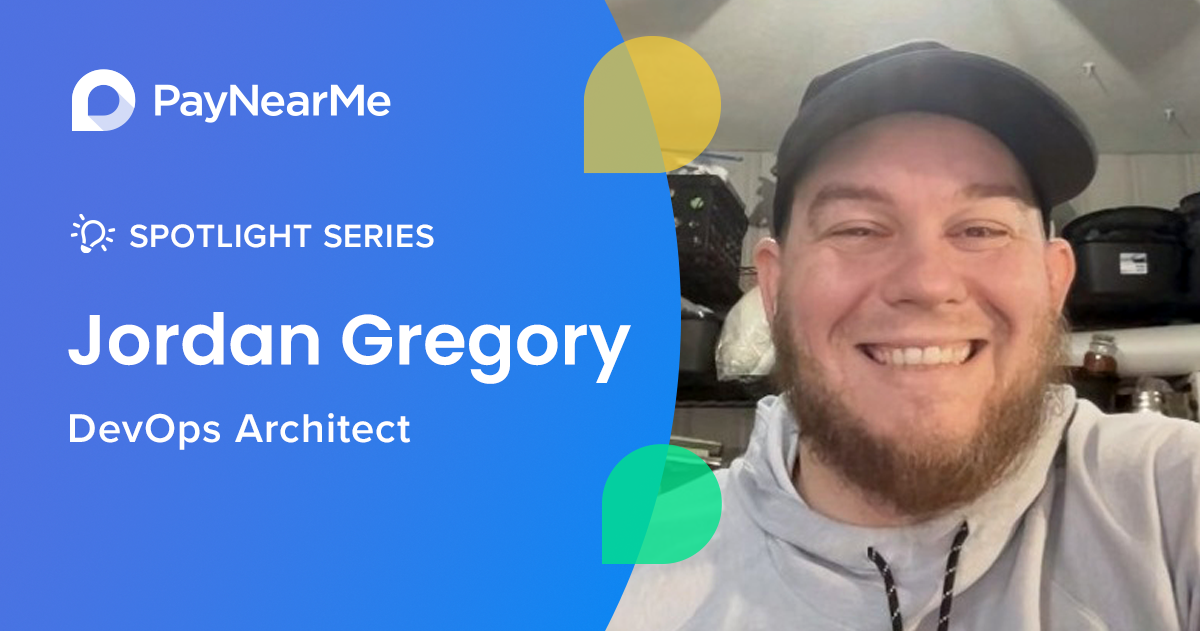 In the PayNearMe Spotlight Series, we shine a light on the people that make our company thrive. In this month's interview, we sat down with Jordan Gregory, DevOps Architect, to chat about his role in the company, why he loves working at PayNearMe and his life outside of work.
Q: Can you tell us about your career journey and what led you to PayNearMe?
Jordan Gregory: My career started in tech support. From there I worked for the Department of Defense in the Air Force in a cyber security group. I was a part of the team that developed the Air Force's first cyber weapons system platform. After that, I worked for NASA. My career was mostly in operations, and along the line, this "little thing" called DevOps was created, and my career started to shift in that direction.   
I was PayNearMe's first DevOps hire and have been a part of building the DevOps team for the company.
Q: Have you always wanted to pursue a career in DevOps?
JG: Actually, I always wanted to be a weatherman! You can ask anyone in the company; I'm the guy that's always sharing updates in Slack about major patterns that are happening throughout the country. I'm really passionate about weather, but I realized, as far as the science goes, weather is a little too abstract for me for a career. I need definitive answers to my questions, so tech is a much better fit! 
Q: How has PayNearMe helped you in your career development?
JG: Well, since I was the first DevOps Architect at the company, that's definitely been really impactful to my career growth. Knowing that I have had the opportunity to help build the team and many of the operational aspects of how we develop, build and grow our technology, has been fulfilling. Plus, I get to play with so many cool engineering tools!
Q: Do you have any advice to share with those who are just getting into the fintech industry who might want to join a company like PayNearMe? 
JG: That's easy: the regulation is real! My background is in government, and I thought I had an understanding of regulation and red tape, but it's nothing like fintech! I totally understand why—it's our job to safeguard our clients and their customers' PII— and we take it very seriously here at PayNearMe, but it's definitely different from any role I've ever been in.
Q: What are some of your favorite things about working at PayNearMe?
JG: One of my favorite things about PayNearMe is the flexibility. Across the company, as long as you're meeting your goals, it's accepted—and encouraged—to have a life outside of work. From an engineering standpoint, we're cutting edge. We get to use newer technologies and we're pretty agile. Before I joined the company, I did a lot of research about PayNearMe's reputation, and it turns out, everything I heard was true—PayNearMe is a great company to work for.
Q: Let's shift the focus to your role. What does a day in the life of a DevOps Architect look like?
JG: Essentially, I help introduce processes, tools and methodologies throughout the development lifecycle–from writing, reviewing and deploying code to maintenance and updates. I sit at the intersection of development and operations, helping to facilitate the automation of our entire software lifecycle.
Q: Let's talk about remote work. How are you able to stay connected with your team virtually?
JG: I've been fully remote for a while now, so when I joined PayNearMe, it was pretty much business as usual for me. My team, and cross-functionally across different departments, we all use Slack and video technology very effectively to communicate, work through our projects and stay connected. The company also supports in-person meet-ups throughout the year, which really supports interpersonal relationships and team bonding.
Q: What are three things you have to have on your desk each day for a productive workday?
JG: As long as I have my water bottle and my computer, I'm good!
Q: What are some things that you've learned about yourself while working at PayNearMe?
JG: I've learned that this line of work is exactly where I want to be. It's what I love doing and it's what I'll continue to do for the rest of my life.
Q: So what about you—what kinds of activities or hobbies are you interested in outside of work?
JG: I have a six year old so pretty much everything revolves around his schedule! He keeps our family quite busy. He's a Cub Scout and I'm the Den Leader. He also plays baseball, where I coach, and he plays soccer.  
I play bass and the lead singer in a local cover band. We play anything from 50s to 2010s hip hop. One of our fan favorites is California Love by Tupac.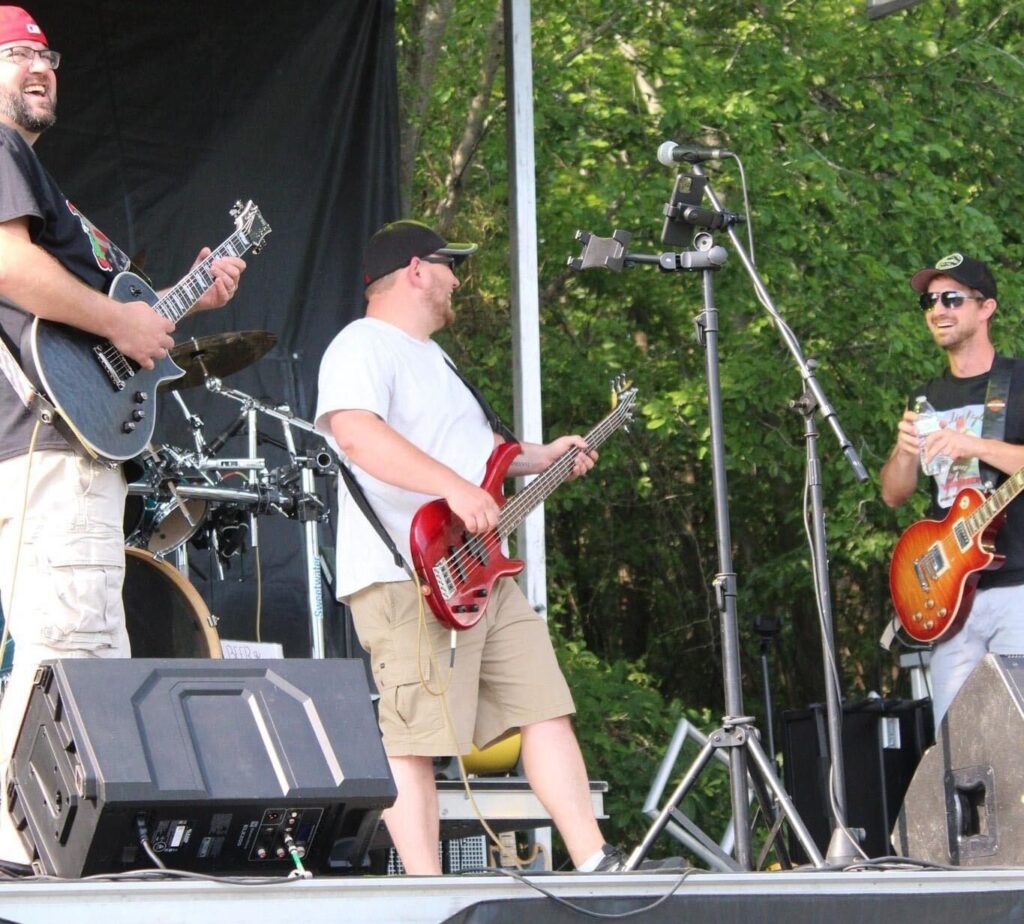 I also make guitars in my free time. We had a maple tree that fell in our backyard and instead of letting it go to waste, I decided to make a guitar out of it! I've made about six so far.
Q: If you could do another job for just one day, what would it be?
JG: I would probably be a landscape technician. I enjoy doing yard work and working with my hands; it's a good way to decompress from the technical, engineering work that I do daily.
Q: Any fun facts you'd like to share with us?
JG: I've played trumpet with Ike Turner at a Blues Festival in St. Louis. I also played with Ozzie Osbourne during the last solar eclipse in 2017. It was pretty amazing; I got to watch Ozzie play Bark at the Moon during a solar eclipse!
Q: Do you participate in any volunteer work or have any organizations you'd like to shine a light on?
JG: My family is really passionate about animals, so we donate our time and resources to the Randolph County Humane Society.