PayNearMe Appoints Chief People Officer to Support Growth and Culture
Lee-Anne Farley brings extensive experience in talent acquisition and development for fast-growing organizations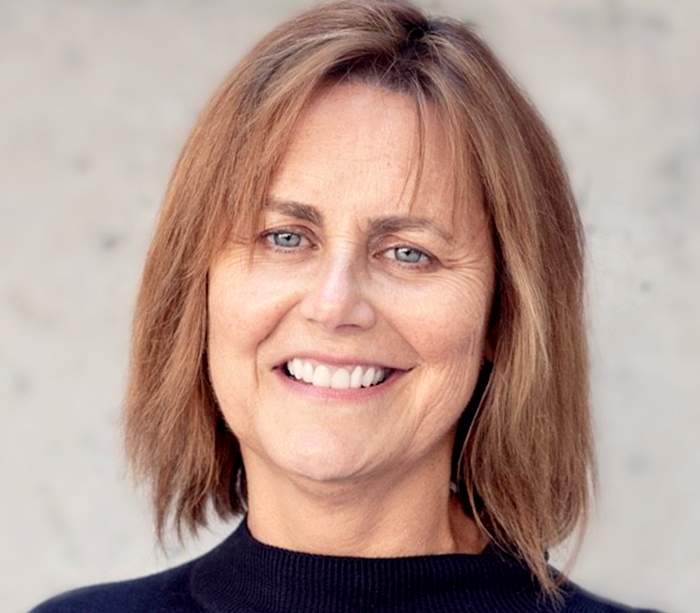 SANTA CLARA, Calif., May 11, 2022 – PayNearMe, the modern and reliable payments platform known for making payments easy for both businesses and customers, has named Lee-Anne Farley as Chief People Officer.
Farley has more than 20 years' experience in human resources and development. She specializes in helping innovative, fast-growing companies build their teams while fostering healthy and compelling corporate cultures. Most recently, she held leadership roles at Omada Health, Glassdoor and LinkedIn.
"I am excited to join PayNearMe during this period of rapid growth, while helping to maintain its innovative and empowering work culture," Farley said. "That's a delicate balance, but essential to meeting the goals of the organization and its customers. I'm thrilled to take on this challenge." 
CEO Danny Shader, PayNearMe, said Farley has the experience and vision needed for this pivotal time in the company's evolution.
"We are laser-focused on delivering the best and most advanced payment experiences to our customers. Doing so requires that we attract, retain and grow the right people in  an environment where they can do their best work," Shader said. "As PayNearMe's growth accelerates, Lee-Anne will lead our efforts to build while maintaining our deeply embedded culture of integrity and innovation." 
Lee-Anne Farley Bio
Lee-Anne Farley has held human resources leadership positions at several world-renowned technology companies, most recently serving as Head of People at Omada Health. There she managed a 25 person team of people experience and operation specialists. She oversaw talent acquisition in addition to learning and development as the company grew from 200 to 600 people in less than five years. Prior to Omada, Farley served as Global HR Operations Leader for the online talent recruitment company Glassdoor from 2016-2019, and as director of HR operations for the Americas at LinkedIn from 2014-2016. Lee-Anne has more than 20 years' experience in HR and human capital development.
Farley enjoys the challenge of growing and scaling companies with a focus on culture and experience while creating an environment where individuals can thrive personally, doing their best work. 
About PayNearMe
PayNearMe develops technology that drives better payment experiences for businesses and their customers. Our modern, flexible and reliable platform helps businesses increase customer engagement, improve operational efficiency and drive down the total cost of accepting payments. PayNearMe enables more ways to pay by offering major payment types and channels in a single platform. 
PayNearMe today processes all forms of payment including cards, ACH, Apple Pay, Google Pay, PayPal and Venmo, and has enabled cash payments through our proprietary electronic cash network since 2009. PayNearMe cash payments are accepted at more than 40,000 retail locations in the U.S. including participating 7-Eleven®, Walmart®, Walgreens®, Family Dollar®, Casey's General Stores®, and ACE Cash Express®, among others. 
Thousands of businesses partner with PayNearMe to manage the end-to-end customer payment experience in industries such as Consumer Finance, Property Management, Insurance, Utility and Municipality, and iGaming and Sports Betting.
To learn more about PayNearMe, please visit www.paynearme.com. Follow PayNearMe on Twitter, LinkedIn and Facebook. The PayNearMe service is operated by PayNearMe MT, Inc., a licensed money transmitter.