Five Ways You Should Be Using Digital Wallets for Bill Pay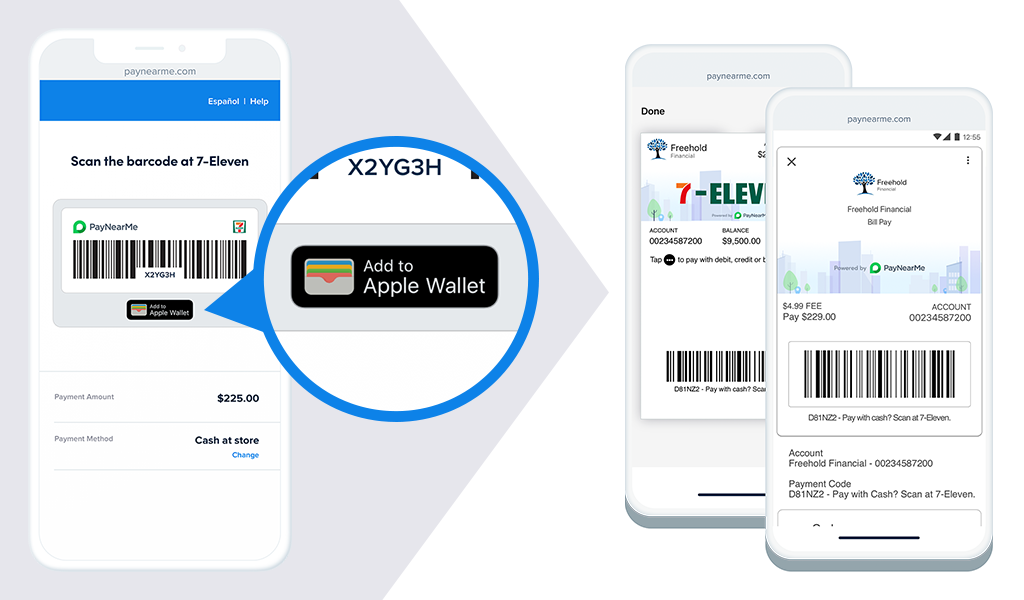 Paying a bill isn't always fun, but it also doesn't need to be difficult. New mobile-first payment options are helping consumers everywhere easily pay their bills without needing to login to a computer, visit a brick-and-mortar store or call a customer service agent. One of the latest ways to pay is by leveraging digital wallets. Digital wallets are an unobtrusive feature that allow key payment information to be available with the click of a button. 
According to Statista, based on a December 2019 survey, nearly a quarter (23%) of consumers have used a mobile wallet app to pay in-store, and 27% would like to pay with their mobile device all the time. Digital wallets were designed to make consumers' lives easier by combining all of their cards and loyalty program memberships into one place, so it's not surprising that consumers are jumping on this trend. 
And while you might think that digital wallets are just for concert passes, airline tickets or paying for your groceries, they're useful for much more. Consumers can now easily pay their bills online with Apple Pay or Google Pay, view key payment details on a "living" wallet pass, scan a barcode in their wallet to pay with cash or leverage payment reminders sent through push notifications to pay their bills on time, every time. 
Wallet Passes as "Living" Bills
Imagine what it would mean to give your customers the ability to have their bill payment information in one place, on a device they're constantly accessing. With PayNearMe's Digital Wallets feature, customers can view bills, schedule payments, make payments and more. 
No more searching for due dates or calling you up for payment information. They have all the information they need in the palm of their hands. That reduces stress for them and for you by guaranteeing billing and payment information is always easily accessible.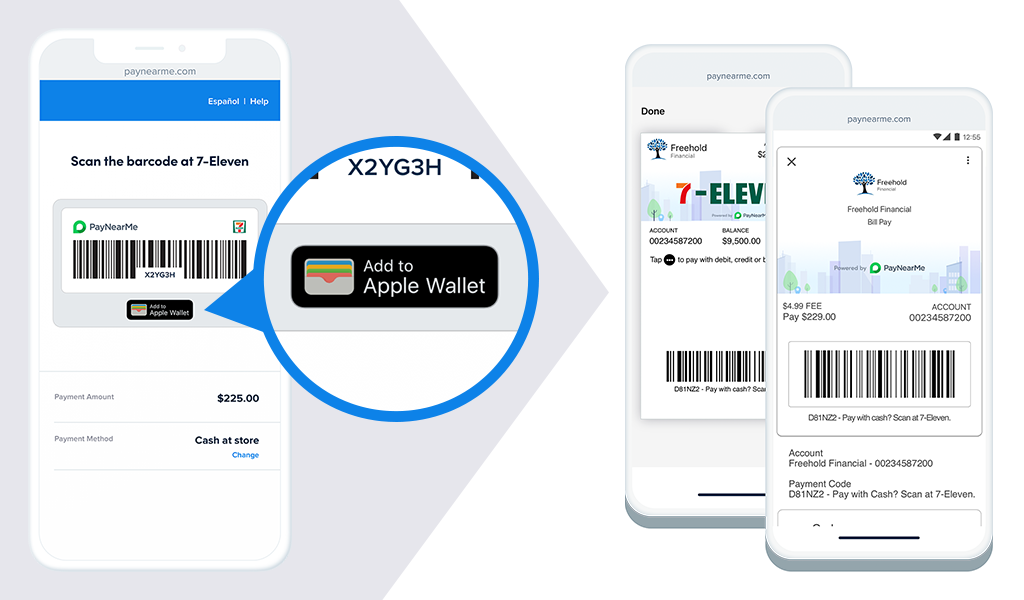 And because you can customize your wallet pass to meet your unique needs (and have it update as new information becomes available), you can even embed easy payment links, recent payment information, payoff quotes and more. 
Push Notifications
One of the most commonly-used features of digital wallets is push notifications. Push notifications are customizable alerts that pop up on the consumer's device. Payment reminders are generally welcomed by consumers, particularly on-time payers, so they are a perfect fit for the bill pay market. Some consumers may find push notifications less invasive than text or emails, particularly if the content is important to them. 
It's highly likely that your customers are already receiving push notifications, so leveraging this channel as another way to get in front of your customers is a smart idea. 
Digitized Cash Payments
Another way to get in front of your customers, particularly those who tend to pay their bills using cash, is by leveraging barcodes in your wallet passes. By downloading a personalized wallet pass, your customers can easily see key information about their payments and pay their bills at thousands of retail locations. This barcode is reusable for future payments, so it can easily be inconspicuously stored and opened again when needed.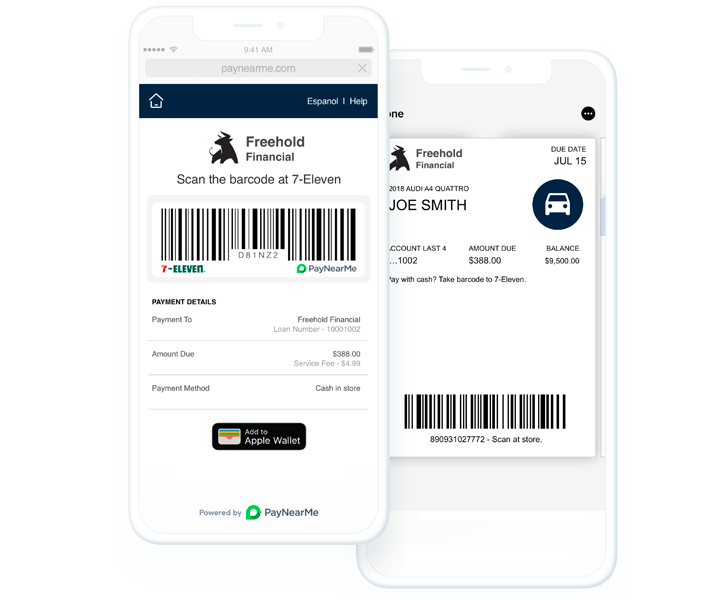 Apple Pay and Google Pay
Using digital wallets to make a payment with Apple or Google Pay is fast and easy. Stored card information is already available in the customer's digital wallet, so there's no need to manually enter credit card details and other personal information.
When directed to pay via the PayNearMe Customer Portal, customers are able to see Apple and Google Pay alongside other payment options, creating a seamless experience on their mobile devices. This means transactions can be executed with minimal clicks/taps, reducing friction and improving overall customer experience. 
No App, No Problem
Are you currently requiring (or considering requiring) your customers to download an app for bill payment? By encouraging your customers to access their personalized wallet pass to make payments and view information instead, you could remove friction from the payment process. 
With digital wallets, there's no need for customers to download an app or its updates. All of their information is available on their wallet pass, which intelligently updates as new information is available.  
Digital Wallets from PayNearMe
Our native integrations with Apple Pay and Google Pay work out of the box—no third party apps or plugins are required, and it's easy to get started accepting payments. 
With one click, customers can save payment reminders, receipts and cash barcodes to their digital wallets. Like cash, debit and ACH payments, all transactions from Apple Pay and Google Pay are available in a single post—simplifying your reconciliation process.
Learn more about how PayNearMe's digital wallet feature can help you give customers full control of their payments with the click of a button. Request a demo today.