Are ERPs a Challenge to the Growth of Electronic Payments?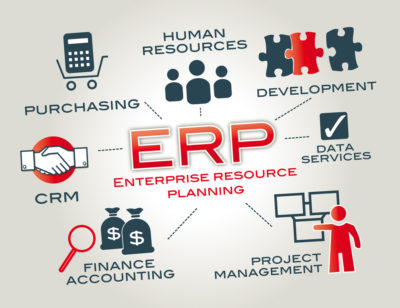 The digitization of payments is becoming increasingly popular in the U.S. According to a survey of financial executives conducted by global payments company WEX, electronic payments reduce operational costs and simultaneously streamline processes like monitoring company spending. Out of the 501 U.S. respondents, 50% of businesses have already implemented electronic payables initiatives, and 49% of businesses have an initiative in the works or are considering one.
Though there is already a rising interest in incorporating electronic payments not just in the U.S., but also in Asia and Europe; more than half of all respondents globally reported that the number one reason hindering electronic payables strategies is interoperability with Enterprise Resource Planning (ERP) systems. ERP systems are used to collect, store, manage, and interpret business data and activity in real time. Since ERP systems facilitate information flow externally and internally, they help with operational efficiencies while also reducing human error.
However, there seems to still be a large appetite for further exploring electronic payments, as 81% of executives surveyed somewhat agreed that payment providers should offer more technology and options.
In an article by PNC Bank forecasting the rise of electronic payments between 2014 and 2018, options such as pre-authorized payments, online bill pay, and ACH are projected to increase by 27%, whereas checks' dominant share in commercial payments is steadily declining. Mobile payment options are also becoming increasingly prominent; with upcoming innovations in mobile wallets, wearables, peer to peer payments, and virtual currencies, U.S. mobile payments are expected to nearly triple from $50 billion in 2014 to $142 billion in 2018.
It's evident that the going digital trend is making big waves in financial services and products and is showing no signs of slowing down. While ERP compatibility might still be a limiting factor, the emergence and integration of faster and more secure electronic payment services and products will continue to reshape the payments landscape.