How Payments Can Help iGaming and Sports Betting Operators Offset Rising Customer Acquisition Costs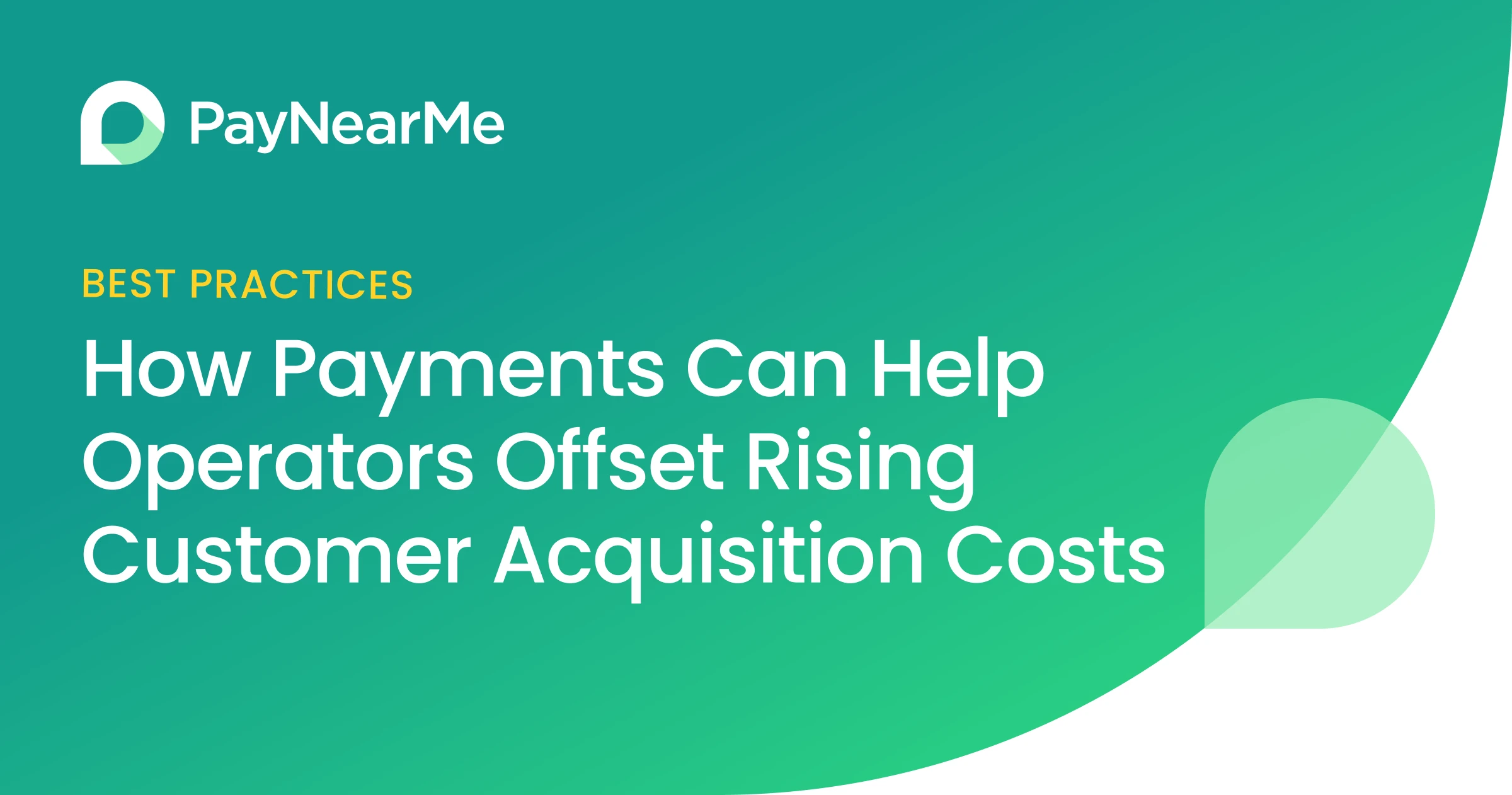 It's no secret that online sports betting and iGaming operators are spending hundreds of millions of dollars on acquiring new players. And as the U.S. market becomes more competitive, operators are reassessing marketing spend and strategy to make customer acquisition costs more manageable.
Several operators have either announced or are rumored to be nearing their limit in advertising and bonus spend, noting that current CACs are unsustainable. Many operators today are operating at a loss, with no clear plan for profitability in the long-run.
The Issue with Acquisition-Only Plays
With so many operators racing to grab market share in the growing U.S. market, it was inevitable that acquisition would be an important part of the process of signing up new players. But the market is waking up and realizing that an initial sign-up isn't enough; without a strong focus on conversion optimization and retention, the acquisition costs are eating heavily into margins.
This raises an important question: if you're competing in an incredible competitive market and you need to sign players up and keep them coming back, what can you do outside of traditional paid acquisition methods like ads, bonuses and matches?
In our conversations with operators, we've heard that a positive deposit and payouts experience is of the utmost importance to players. It's also crucial to operators' bottom line performance. Improving the deposits and payouts experience not only creates higher player satisfaction; it also encourages players to return to place more bets in the future.
The Importance of Payments in iGaming & Sports Betting
In fact, being able to easily make deposits and receive timely payouts is just as important as having access to bonuses and player preferred content. Only one requires a significant amount of spend, while the other is more about choosing the right payments provider.
Taking all of this into account, choosing a payments provider is a major consideration that you'll need some time to explore. Here are some suggested questions you can ask when it's time to evaluate your current or future payment vendor.
Questions When Choosing a Payments Provider
Does the vendor combine all key deposit and withdrawal types into a single platform?
Does the vendor provide a user experience that makes the deposits and payouts processes seamless for you and your players?
Does the vendor make it easy to lower operational costs and complexity with one contract and one integration?
Does the vendor offer your player's preferred deposit types, including mobile options like Apple Pay, Google Pay, PayPal and Venmo?
Does the vendor offer technology that allows your players to easily and quickly make deposits from texts, emails, QR codes and more in just a few clicks?
Does the vendor help optimize your payment flows with logic that encourages fewer declined payments?
Does the vendor offer flexible integration options to fit your organization's needs, from full cashiering to point solutions for specific deposit and withdrawal integrations?
Does the vendor offer a best-in-class deposits and payouts user experience, without glitches, bugs or long wait times?
Can the vendor make configuration changes and updates to your experience quickly, or will it require weeks or months of development time to make changes?
Is the vendor innovative, with a dedication to continually adding new features and payment types?
Trust MoneyLine to Drive Down CACs
Once you've explored what payment providers in the market have to offer, you can make an informed decision on how to best improve your deposit and withdrawals experience so you retain more players and reduce your cost of acquisition.
While you still need to invest in acquiring players through traditional methods, perhaps it's time to start thinking more about retaining players. Is your player experience a positive or negative one? Do players have to wait long stretches of time to receive payouts? Do they have the deposit options they want most? These are some of the questions you'll want to ask in your quest towards profitability.
To learn more about how the MoneyLine™ platform improves the deposits and withdrawals experience for you and your players, schedule your personalized demo today.