Four Lessons Billers Can Learn from eCommerce Payments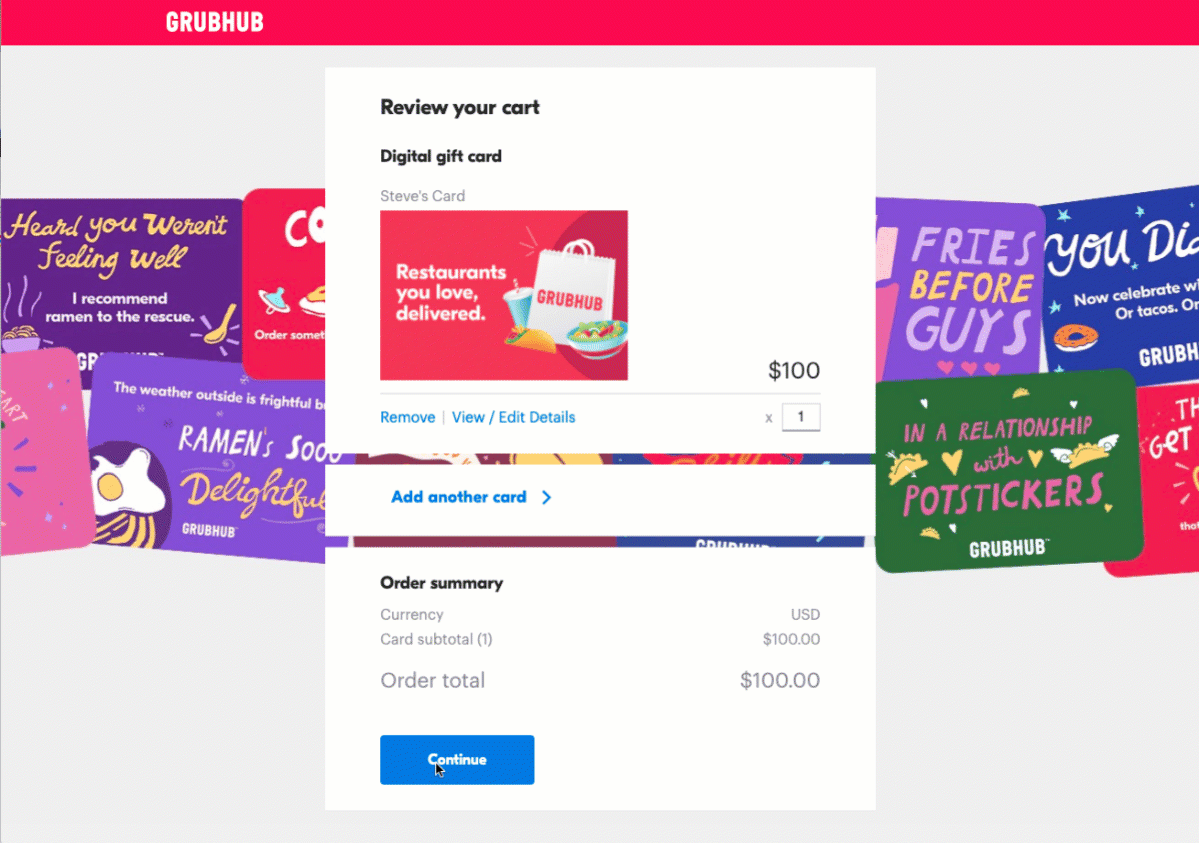 When was the last time you paid for a candy bar with a check? It sounds like a fringe behavior reserved for only the most stubborn luddites. But replace "candy bar" with "car payment", and suddenly, paying by check doesn't seem so odd after all.
This example highlights a substantial difference in the way we think about bill payments versus commerce payments. Bill pay has come a long way, but in general it continues to be dominated by legacy payment methods and dressed up in needless complexity (much like this article introduction.)
Understanding why is somewhat of a mystery, but part of this separation can be explained by when transactions take place in the business-consumer relationship.
For many commerce companies, the entire customer relationship hinges on the ability to take payments quickly and easily. If the consumer can't easily subscribe to Netflix or swipe a card at Starbucks, the relationship ends. The merchant loses out on revenue and has no leverage to recover the payment.
In bill pay, however, payments usually occur after a successful relationship is established. For example, new homeowners may not make their first mortgage payment until months after closing. Because of this, many billers invest heavily in customer acquisition first (e.g., originating a loan), often leaving the bill pay process as an afterthought.
This has created a chasm between the two worlds. And even though some payments companies (ahem) are closing the gap, there's still a lot the world of bill pay can learn from online commerce payments.
Avoid Decision Fatigue
Have you ever noticed how easy it is to shop online for an iPhone or sign up for a streaming service? These services walk you through the process one step at a time, allowing you to pick simple options (what color would you like?) before moving on to more difficult decisions (how much RAM do you want?) and finally landing on the hardest of all (how do you want to pay for this?).
Famous author and choice researcher Sheena Iyengar calls this process "conditioning for complexity" and notes that separating complex decisions into smaller morsels can help consumers make better decisions.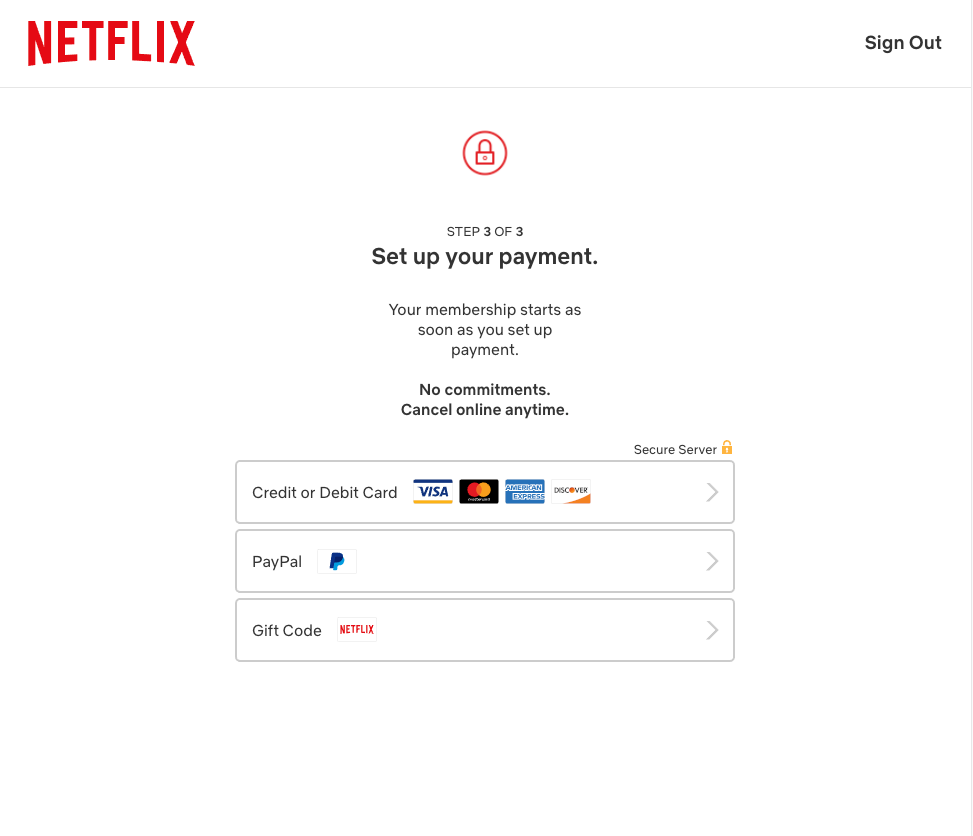 How it applies to bill pay:
Giving your customers a streamlined payment experience starts by breaking the process into simpler steps. For example, you may first want to ask the customer how they want to pay on one screen, followed by entering an amount, followed by adding payment details, and finish by asking if they'd like to enroll in autopay.
By separating this process into its components, you'll give your customers a better, more scientifically driven approach to completing a bill payment.
Skip the Registration
There are two phrases that scare online retailers the most: "Amazon has entered your category" and "Abandoned cart rates are up". Abandoned carts tend to happen when a consumer makes it all the way to the checkout process, only to learn that they need to login or create an account to continue. 
To avoid this, many online payment flows now allow consumers to checkout as guests, creating a frictionless experience. Just look at how easy Grubhub makes checking out as a guest when buying a gift card: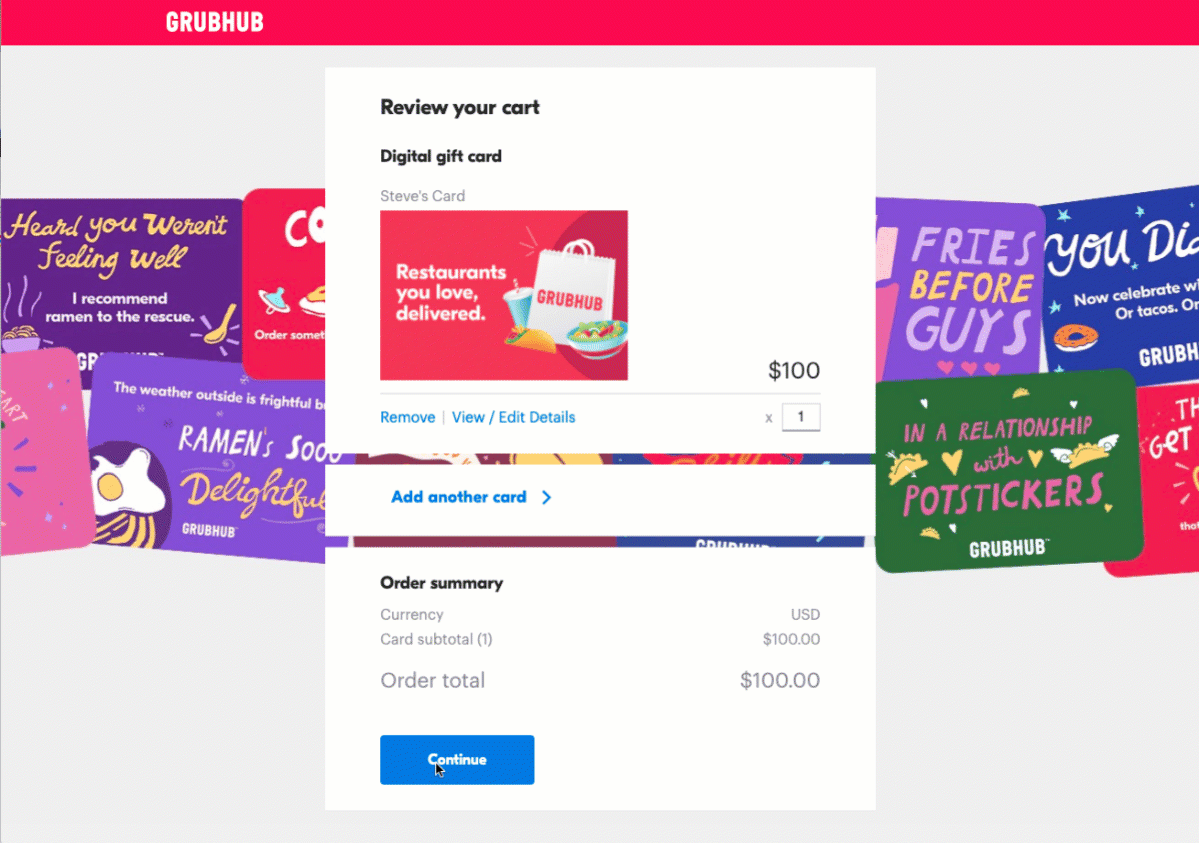 How it applies to bill pay:
How many calls a day do you get from customers that sound like this:
What's my account number?
I can't remember my username.
Can you reset my password?
These customers want to make a payment, but simply can't because of an artificial barrier created by your bill pay processor.
PayNearMe helps to solve this challenge with our unique, pre-authenticated links. Each customer gets a unique URL tied to their payment account by text message, email, or QR code. When clicked, the customer is sent right to the "How do you want to pay" screen, skipping the need to register or sign in.
Offer More Ways to Pay
There are more payment options available to consumers today than ever before. Many ecommerce merchants now offer the traditional debit + credit options, along with choices that include PayPal, Venmo, Apple Pay, Google Pay, Samsung Pay and even "buy now pay later" options such as Affirm and Afterpay.
These choices allow consumers to make purchases with whatever payment types they choose, and sometimes, opens new opportunities to underbanked individuals without traditional payment cards.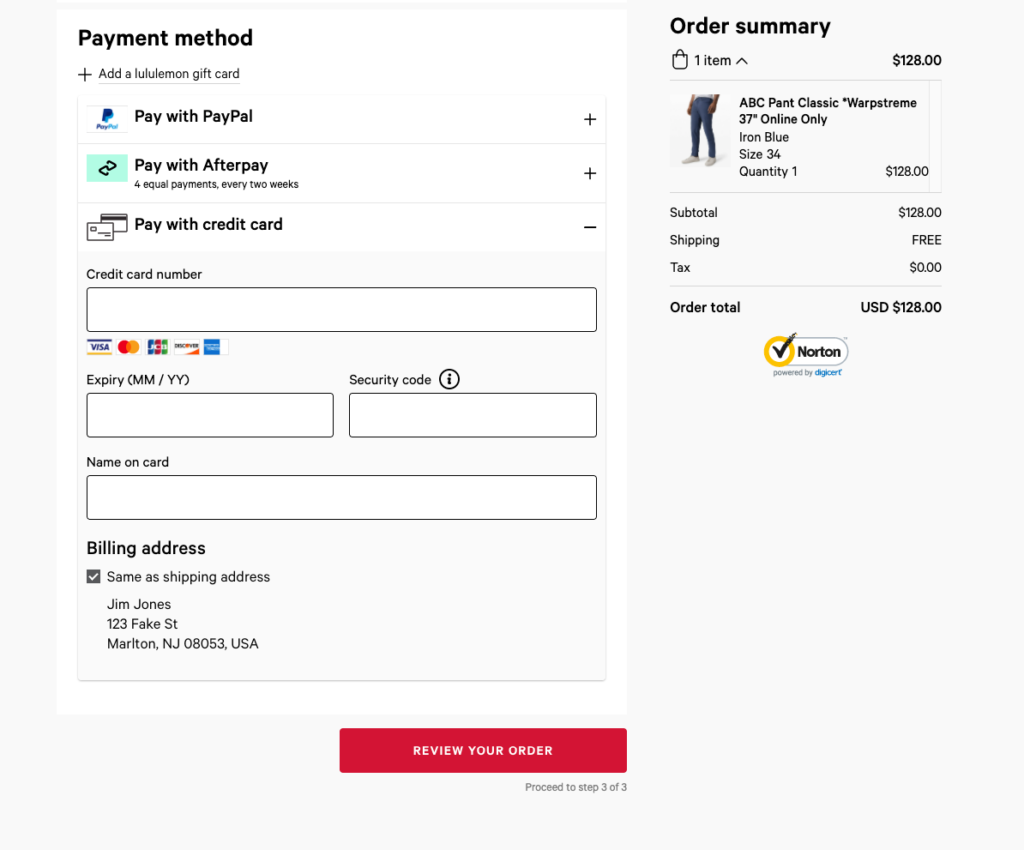 How it applies to bill pay:
Of all the recommendations so far, this should be the most obvious takeaway for billers. Offering more payment options is critical for servicing a wide range of customers, especially when considering two large demos: underbanked individuals who need to use cash or alternative payment options, and mobile-first customers who prefer digital payment methods such as Apple Pay and Google Pay.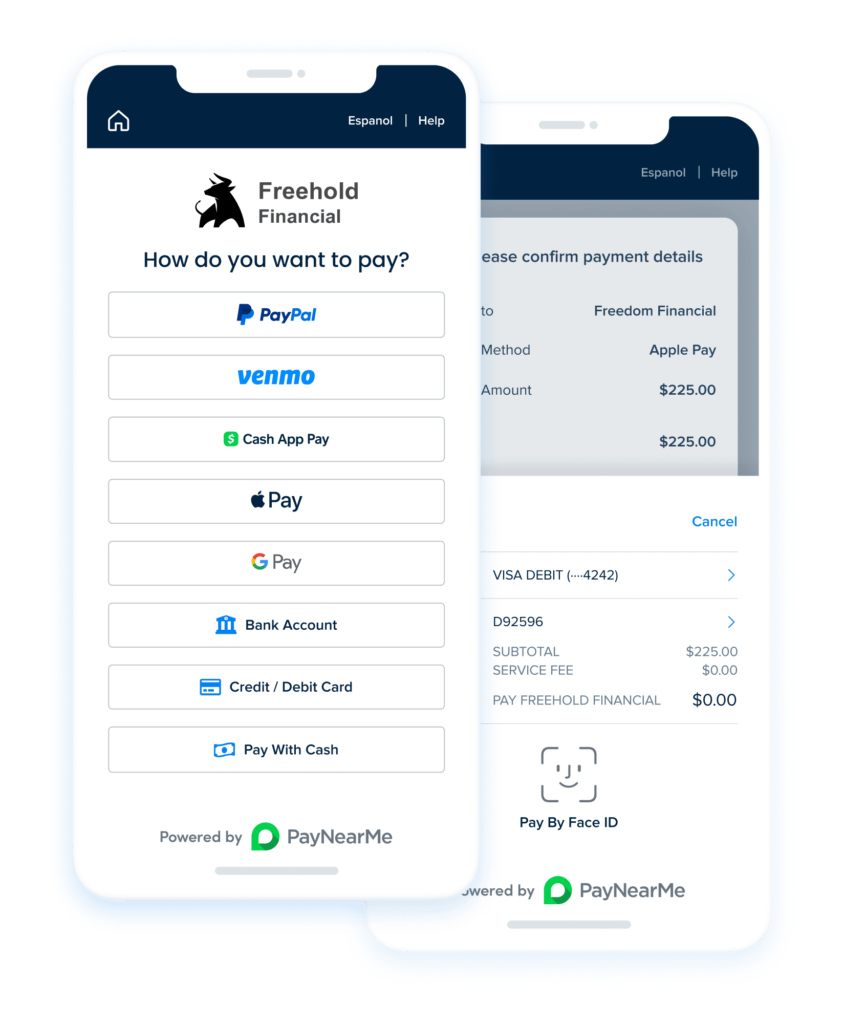 Make Mobile a Priority
In 2008, it was understandable for consumers to have to pinch and zoom to access a desktop website on a mobile device. In 2020, having a mobile-optimized website is the bare minimum you can do to appeal to digital consumers.
Going above and beyond is key to limiting mistakes in the checkout process and creating a frictionless experience. Apple does a masterful job of this. Their mobile checkout experience has easily readable text, clearly defined buttons, and smart form inputs that show a number pad keyboard when it's time to add a credit card.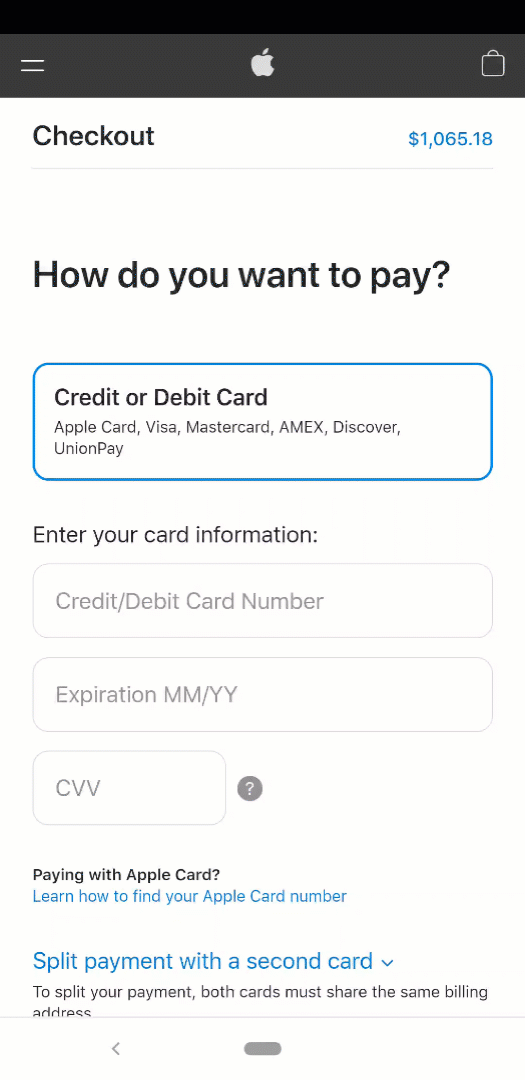 This final step reduces miskeyed payment information, making sure that payments go through the first time.
How it applies to bill pay:
Mobile-first experiences should be the standard in bill pay, but sadly are still an issue for many merchants. You should strive to offer a secure, web-based payment portal that works on any device, regardless of signal strength, platform or screen size.
To achieve this, start by designing with a mobile-first mentality in mind. Build your bill pay experience to meet the needs of mobile customers first, and then adapt it for other devices.
For example, PayNearMe offers a streamlined, user-friendly mobile interface out of the box. Desktop users then get additional quality of life upgrades, such as enhanced visuals when typing in card numbers or bank account details.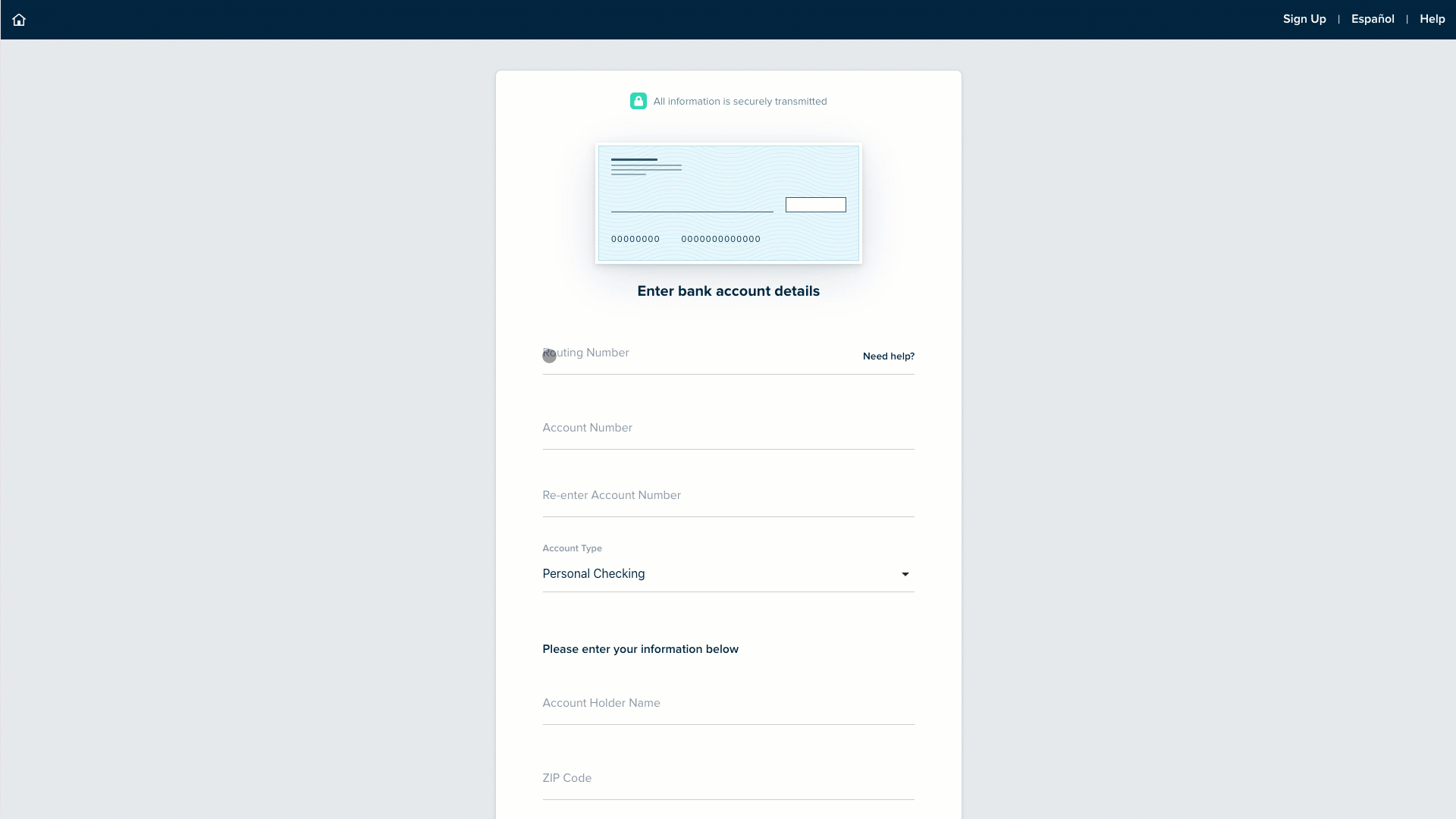 PayNearMe: A Modern Bill Pay Experience
PayNearMe was built to bring innovative, Silicon Valley tech to the bill pay space. See how we can give you a modern payments experience that your customers will love by requesting an interactive demo.