Making Your Call Center Agents More Effective with PayNearMe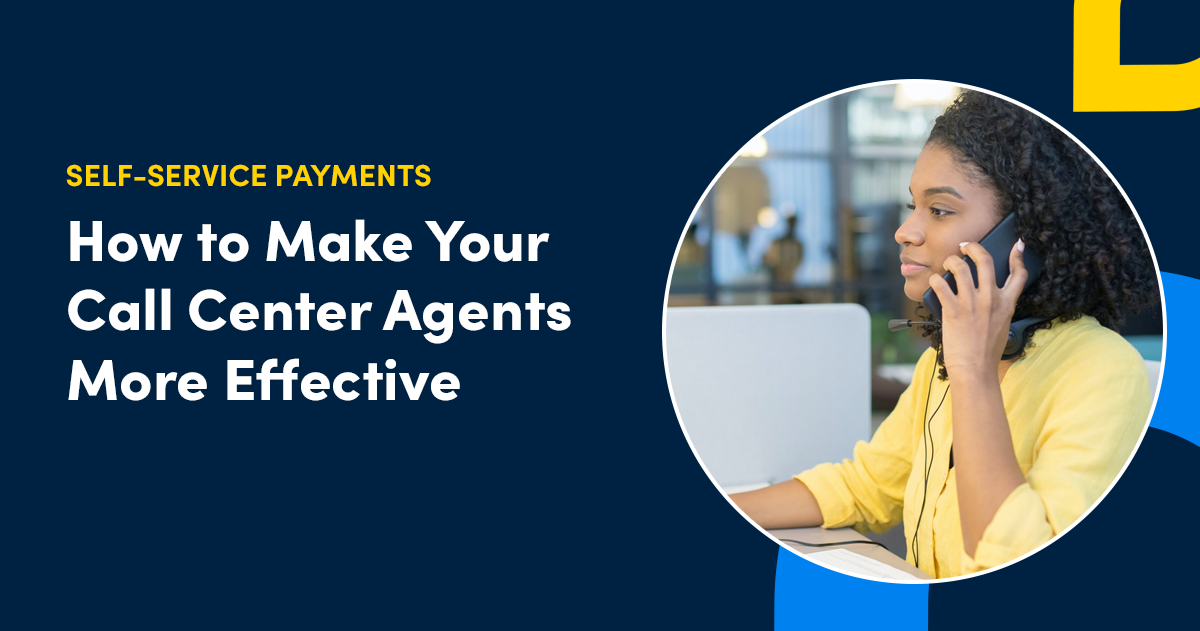 Collecting payments from customers every month can be tedious and time consuming for your agents. This is especially true if your payments platform is making things more complicated. It's likely that your customers crave options and ease of use when paying bills, whether they are paying over the phone, in-person or online.
In a recent study conducted by PayNearMe, consumers desire more mobile payment options for bill pay. 30% of adults say it would be easier to pay bills on time if they had options such as Venmo and PayPal.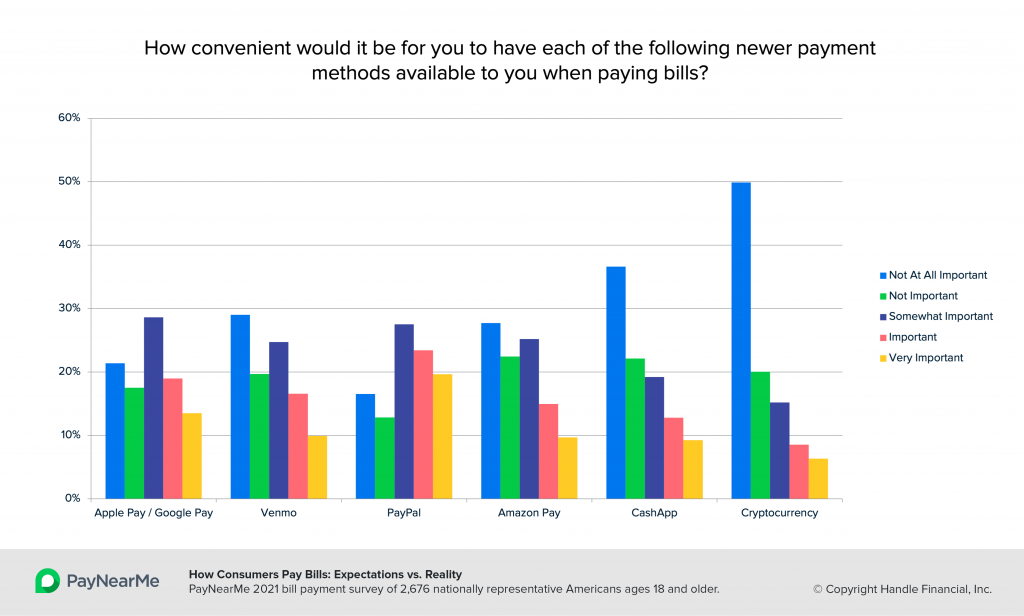 PayNearMe offers time-saving options that can help make agent's roles more effective, and even help increase self-service payment adoption in the future.
Three Ways to Promote Self-Service
IVR (interactive voice response) is a service that allows automated payments by phone. IVR is the first line of defence at your call center, and is helpful in eliminating live-calls for common requests (e.g. making payments or checking balances). This saves your agents time and allows them to focus on more important customer service tasks.

PayNearMe's integrated IVR includes:
Customizable Prompts: Use our standard voice prompts or program your own to give your customers a consistent brand experience.
Bilingual Options: Offer both English and Spanish language options by default, reaching more customers in the process.
Turnkey Implementation: Turn on payments IVR with little to no IT assistance – just use the phone number or route from your existing IVR.
Smart Link™ Technology allows businesses to send personalized links that move customers directly into registered payment flows, enabling payments in a few short clicks. Each customer is given a unique Smart Link that can be reused each month, making it fast and easy to make payments.

PayNearMe Smart Link technology offers the following benefits:
Consistently Easy: Provide a seamless, payment experience anywhere, any way customers want to pay—in just a few clicks.
Encourage Self-Service: Reduce inbound customer service calls and in-person payments by making it more convenient for customers to pay on their own.
Save Paper: Help offline payers move online with an easy way to pay across mobile channels such as SMS, email and QR codes.
What makes paying bills difficult? In our latest research study, PayNearMe found that remembering logins, passwords and account numbers tops the list of what makes paying bills most difficult, according to 52% of U.S. consumers. This problem is easily solved when customers can make use of personalized links, like with PayNearMe Smart Link™ Technology.
Pay by text provides customers the ability to receive automated payment reminders, allows call center agents to push one-click payments by text message via Smart Link Technology directly to your customer, or even setup customized SMS sends via Engagement Engine. 
Benefits of pay by text include:
PCI Compliant: Send payment links by text and enable self-service payments—eliminating the need to take cards over the phone.
Frictionless Experience: Each text has a unique payment link that sends customers directly to your payment page – no account number, username or passwords needed.
Multiple Use Cases: Use our text messaging for mass reminders, one-off texts from call center reps, and for automated payment receipts.
Encourage agents to promote self-service
The more you can train your agents to educate and promote self-service payments while customers are on the line, the more effective your team will be. Agents can walk customers through the easy and convenient self-service payments process and then ask if they want to pay through text or email in the future. Instruct them to offer customers payment links via text or email.
Customer service representatives can also prompt the customers for autopay immediately following an over-the-phone payment, saying "Would you like me to schedule recurring payments with this same payment method for you?"
This can be done via phone or pushed to the customer through a text message or an email while they remain on the line to fill in their bank details or credit card information.
Save your agents time, and save your business money with PayNearMe
Your agents are the first (and often only) point of contact your borrowers will have with your business once a loan is originated. You need to ensure every interaction with your company is a positive one, and you can verify this by giving your agents the time and resources to properly service every caller.
PayNearMe gives you the tools to free up agent time while helping your business collect every payment, every time. Learn more by requesting a demo, or by viewing a short on-demand walkthrough now.