PayNearMe Selected as Best Business Payments System by Fintech Futures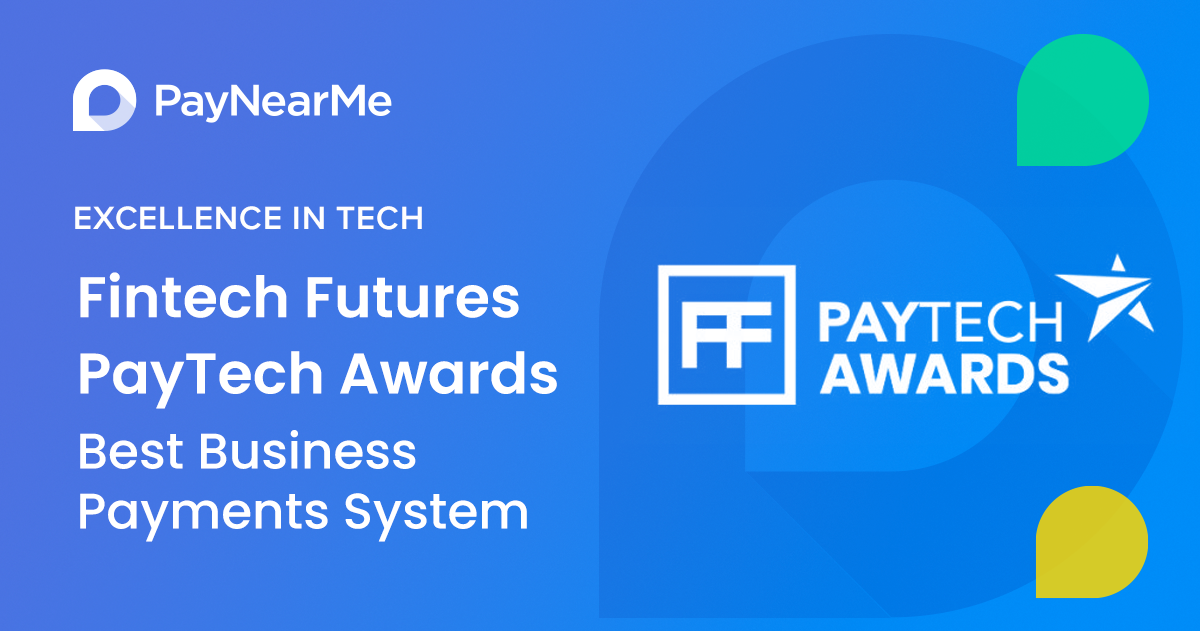 We're excited to announce that PayNearMe has won a Fintech Futures 2023 PayTech Award for Best Business Payments System – Smart Payment Request & Collection in the Excellence in Tech Category.
This win was driven by the incredibly easy and user-friendly PayNearMe Smart Link™ technology that enables consumers to click a personalized link or scan a QR code to easily make a one-time payment—no login or account number required. 
This award and recognition would not be possible without the dedication of the entire PayNearMe team. Our team members are fiercely committed to developing innovative features that solve our clients' greatest challenges.
We'd like to thank the Fintech Futures organization for recognizing PayNearMe's focus on innovation in the payments space. Fintech Futures is the definitive source of news and analysis for the global fintech sector, and their prestigious award programs recognize the most talented companies and individuals in the PayTech industry. We're honored to be listed among some of the brightest organizations in the fintech industry.
Why We Won
Our Smart Link technology has a number of features and benefits, however, the following benefits helped us take home gold:
Smart Link is personalized, fast, flexible and configurable.
Personalized 
With Smart Link, there is no need for customers to remember or input a login, password or account number. The personalized link goes directly to a guest payment flow with no need to register or login, making payments easy and seamless no matter where the customer is on the technology adoption curve.
Fast 
Customers can complete an entire transaction from their phones in less than 10 seconds. For example, if a customer chooses to pay with Apple Pay, the process is as simple as:
Click the Smart Link
Select Apple Pay from the Payment Method screen
Confirm the amount and use TouchID/FaceID to complete the transaction
Flexible 
Smart Link is incredibly flexible. Billers can embed Smart Links any and everywhere they communicate with their customers. They can print QR codes on monthly statements; send via email, text or push notifications; or customers can add directly to their mobile wallets.
Configurable 
No two businesses are alike, so we've built Smart Link to be completely configurable to each organization's needs and security requirements. Billers can configure Smart Links to display or hide account information and PII to meet their unique security needs. Additionally, the consumer interface is fully customizable with each organization's branding and colors.
How This Benefits our Clients
Smart Link technology has helped many leading lenders simplify and automate the bill payment process, helping to lower the total cost of acceptance. With Smart Links, billers can:
Reduce call center volume by making self-service fast and easy
Lower PCI compliance scope by giving agents a new way to collect payments while staying on the phone
Reduce customer service requests by eliminating many of the biggest consumer friction points, including lost password requests, balance inquiries and offering more payment options online
Automate billing workflows by embedding Smart Links on printed statements via QR code, in SMS / email reminders, and even in digital wallets (like Apple and Google wallets)
Offer a convenient, online mechanism for cash acceptance by enabling customers to receive a digital barcode via Smart Link and pay with cash at 40,000+ retail locations
Smart Link technology is included in the PayNearMe bill pay platform and is used by hundreds of lenders and thousands of other businesses.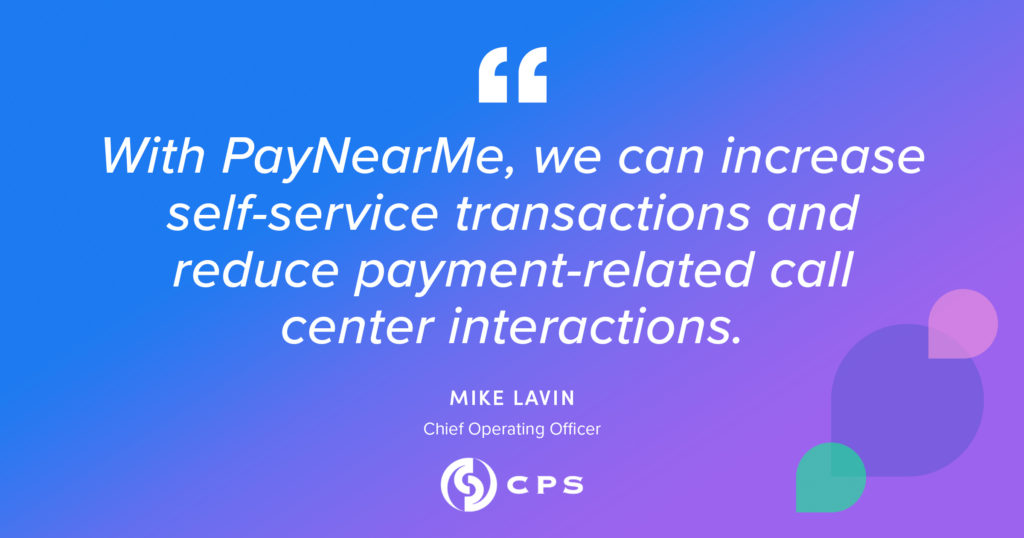 Drive More Self-Service Payments with PayNearMe
Increasing self-service payments is vital to surviving in uncertain economic times. Lenders who adopt better technology, focus on process and work with their customers gain an advantage over those who prioritize the status quo. To learn more about PayNearMe and how we help leading lenders drive more self-service, we encourage you to read our success stories, or contact us to request a personalized demo of our platform.