What is Banking-as-a Service, and What Does it Mean for the Future of Bill Pay?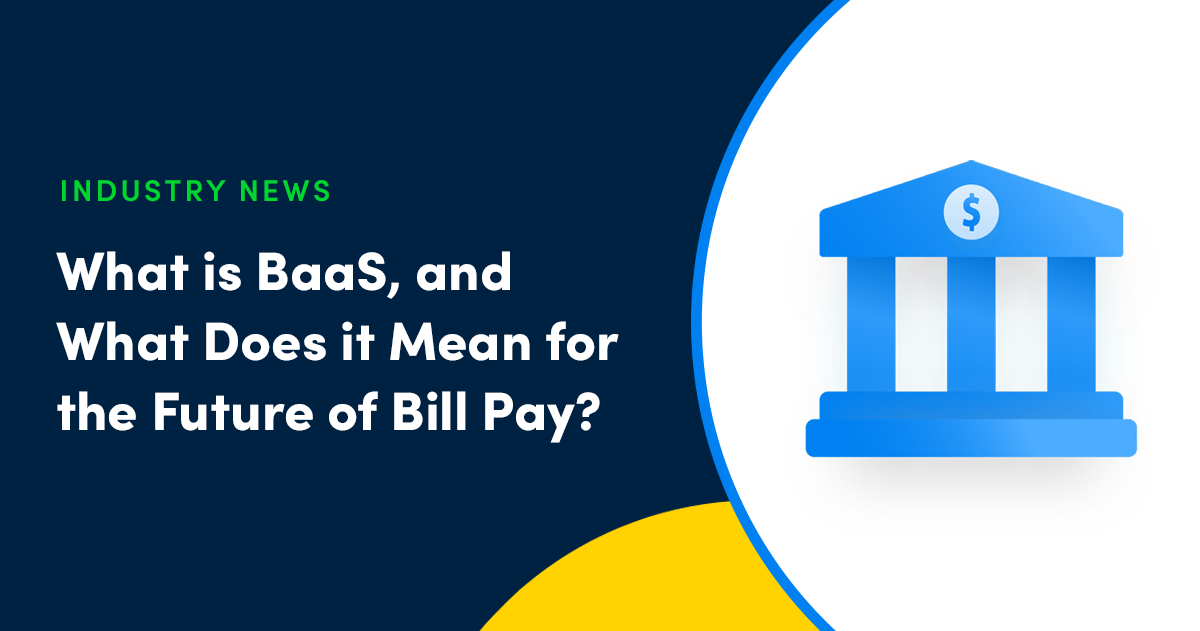 By: Steve Kramer 
"Banking is necessary; banks are not."- Bill Gates  
That's the unofficial motto of banking-as-a-service (BaaS), an end-to-end model that enables digital banks and financial technology or other third-party companies (fintechs) to directly connect with traditional bank systems via APIs and then build offerings on top of this regulated infrastructure.
In doing so, digital banks (such as Ally and Chime) and third-party fintech companies have the opportunity to completely reshape the landscape of the financial services industry. Traditional banks have the ability to partner with these organizations to offer newer, more modern services that can be delivered to the market quickly. 
How Does BaaS Work?
Of course, BaaS doesn't happen for free. Banks do earn money on the services built on top of their infrastructures. Third-parties typically pay a fee to access a bank's APIs, giving them the ability to get the information and get access to the  systems necessary to offer white labelled banking-as-a-service solutions.
How Did BaaS Start?
So how did the transition from physical banks to banking as a service happen? After all, banks used to own the end-to-end financial experience. Basically, fintechs and digital banks came up with better solutions to common problems, driving consumer demand. 
Open banking was the beginning of BaaS, with third-party developers using APis to build services and applications around data from banks and other financial institutions. Mint, a service that aggregates financial data and enables users see all of their finances in one place, is one popular example of this. 
To some, Payments-as-a-Service was the next stage of Banking-as-a-Service. In Payments-as-a-Service,  early adopters of new ways to take payments, such as Stripe, Braintree and Square, took banking outside of physical banks to a new level with new ways to pay, representing the first step in the "digitization of the customer." By focusing on "payments first" many of these firms grew, and several have since expanded their services across the financial landscape. 
Today, BaaS has grown to encompass hundreds of fast-moving organizations working to provide a wide range of valuable services outside of the traditional banking model.
BaaS: Moving Forward
Financial institutions that once focused on expanding their own services are now, instead, assembling best-of-breed solutions to meet heightened consumer demand and changes to the marketplace.
The COVID-19 pandemic has also played its part in accelerating consumer need for touch-free mobile payment channels such as QR codes and digital wallets, further driving the growth of BaaS. In a recent survey, a large majority of banks and businesses said they see BaaS as the way to bring new products to market, rather than trying to build all of these products internally.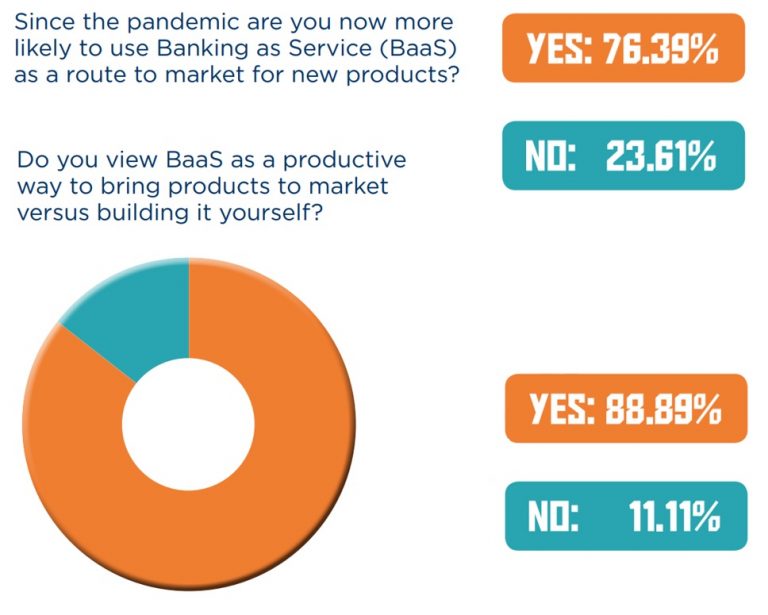 What Does BaaS Mean for Bill Payment?
As the way consumers access and manage their funds continues to evolve, so will the way they want to pay and manage their bills. This natural extension of BaaS will drive demand for a better customer experience in bill pay, as well as interest in new types of services and payment types. 
PayNearMe is keeping a close eye on these trends and working with our banking partners to expand our payment and disbursement services in this area. The speed of consumer adoption will drive this initiative over the next several years. 
But while BaaS will guide the future of bill pay, your consumers won't wait for a great user experience. PayNearMe's modern, reliable platform delights agents and customers with a range of payment options and channels. 
Request your demo today, or check out our brief 5-minute walkthrough to learn how PayNearMe can help you collect every payment, every time.