Celebrating 12 Years of Payments Innovation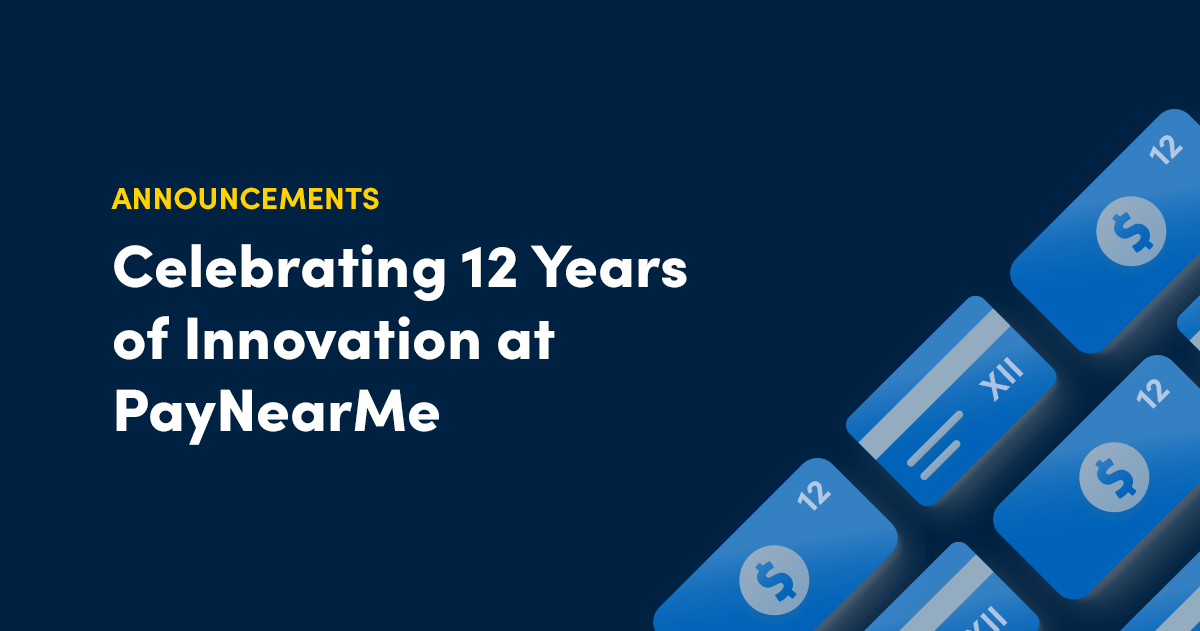 Since opening our doors for the first time in 2009, PayNearMe has been on a mission to help businesses and government agencies collect every payment, every time.
We'd like to take this time to thank everyone who continues to make this journey possible.
To our 5,000+ clients and partners: Thank you for trusting us to handle one of the most important aspects of your business. The payments process is often the only regular touchpoint you have with your customers. We're proud to help you get the most out of each of these interactions.
Your ideas drive the development of our product, and your willingness to consistently provide feedback has helped us set a new standard for what's possible in payments.
To our 100+ employees: You are the backbone of these business, driving innovation while simultaneously maintaining rock-solid reliability and unrivaled uptime in the industry.
You ensure we stay true to our core values as we grow, and continue to push the limits of payments technology in smart, ethical and innovative directions.
To our future clients and employees: You might not know it yet, but you'll play an important role in our continued success! We look forward to (eventually) meeting you and bringing you into the PayNearMe community.
Six Reasons to Choose PayNearMe
See why our clients and partners continue to trust PayNearMe for all their payments needs. Request a walkthrough now, or view our on-demand demo at anytime.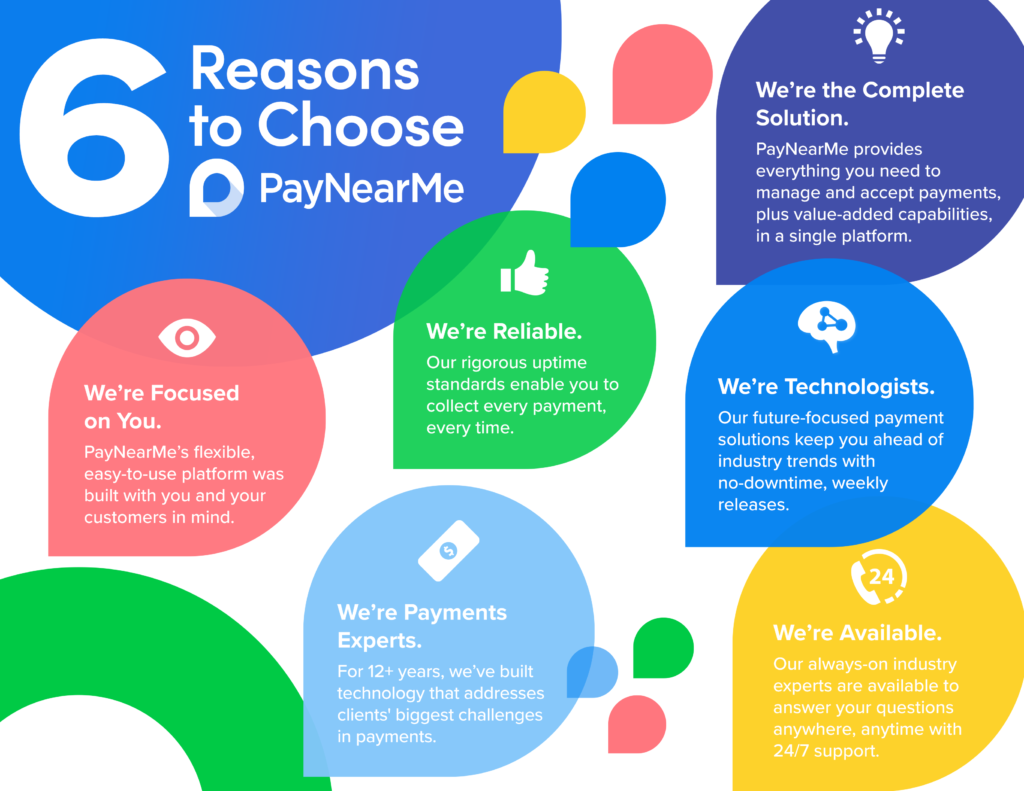 Join Our Team
We're looking for talented professionals who share our core values to join our flock. To learn more about opportunities at PayNearMe, visit our careers page to apply for current openings or send us your resume to be considered for a future role.