3 Reasons to Care about Player Payment Data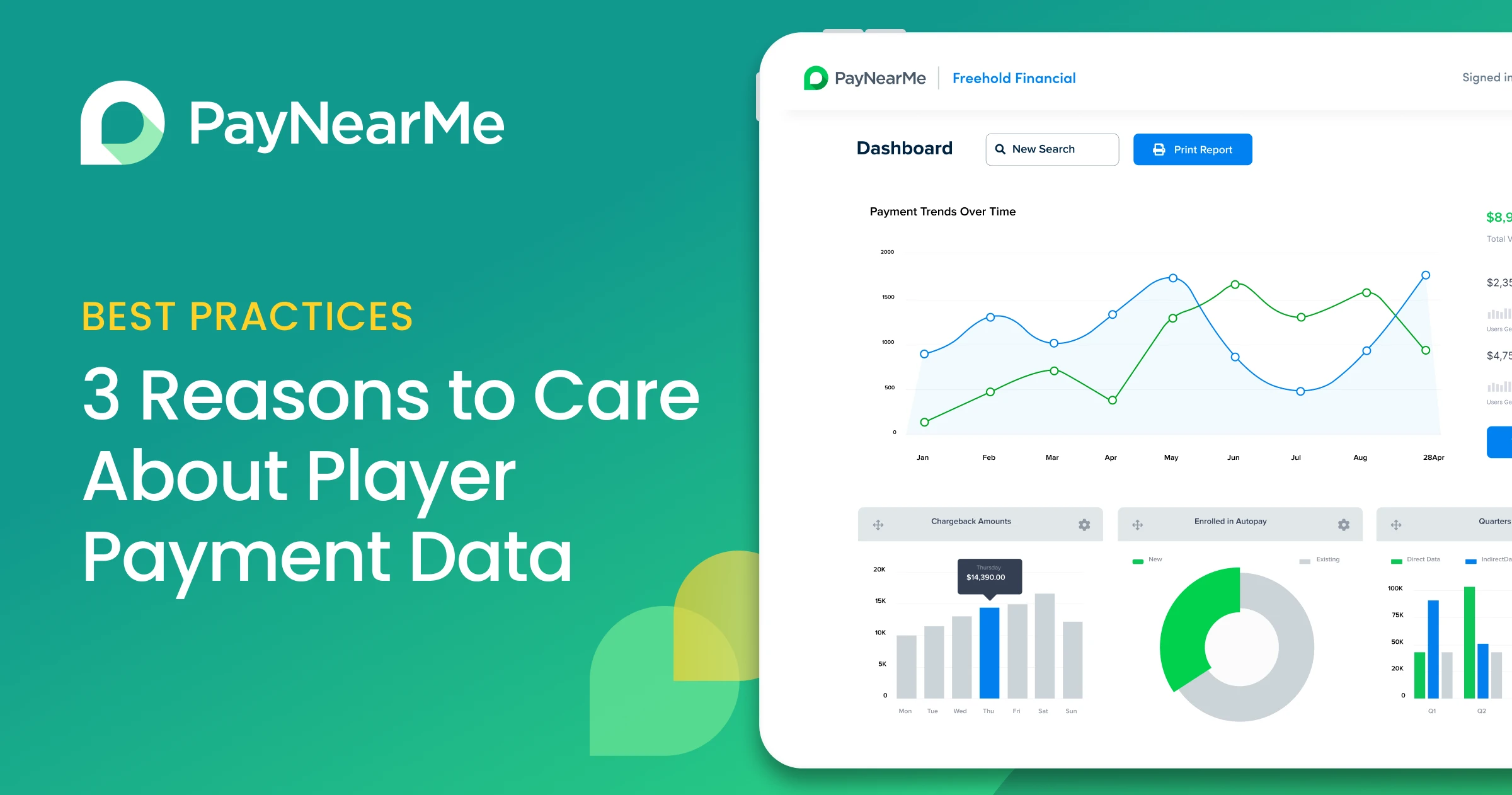 For iGaming and online sports betting operators, it pays to pay attention to player payment data. Not only is gathering and understanding the data important, but using it in an actionable way can positively affect customer behavior. And in a low-margin business such as online betting, every incremental improvement matters.
Here are three reasons that player payment data is a big deal for operators:
Data informs better player experiences, leading to higher lifetime value of your customers.
The payment experience has a big impact on customer retention. In recent consumer research conducted by PayNearMe, 49% of frequent bettors and 43% of casual bettors stated that a positive payment experience is the single most important element of placing a bet or gaming online.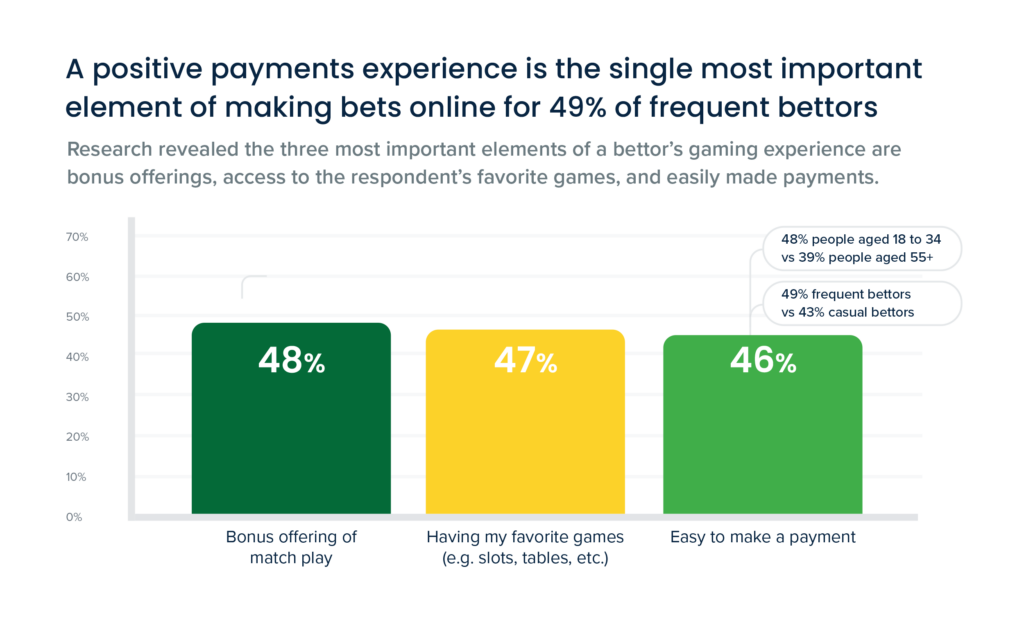 Analyzing player payment data allows operators to learn which payment types are important to specific player segments, leading them to offer popular tender types to the right customers.
Operators can also gain insight into which payment behaviors are common amongst frequent or VIP players—for instance, deposit frequency, days and times, and amounts deposited or withdrawn. Having this information lets operators spot trends in order to create better player segments and build more customized player programs.
Monitoring payment data may give operators the opportunity to build trust with new players. They can learn which payment types are perceived as more secure, and used more frequently by first-time players (i.e. PayPal or Venmo, which don't require players to input personal banking information into the gaming app or site). If different trends emerge in new versus existing players, operators can better customize their messaging and platform experiences to align with those demographic trends.
With this personalized messaging, the goal is for operators to get to the level of one-on-one engagement that's seen from online retailers. Keeping the player engaged and simplifying every aspect of their experience, including payments, prevents them from dropping off your site or app.
Data improves your margins by lowering acquisition and operational costs.
Every operator knows that the cost of player acquisition is very high. Operators are spending increasing amounts on acquisition in order to secure market share, often at the cost of profitability. When the dust settles, they also need to try to reduce the cost of that customer and maximize their lifetime value.
Marketing is one area where payment data can be important for lowering costs. Operators' marketing teams can adjust their messaging, offers, and campaigns based on customer profiles built from payment data, such as frequency of betting, days and times players choose to bet (i.e. football sunday) and amounts spent.
Operators have noted that VIP players will often bet across multiple sites, make higher deposits, and want their payouts quickly. Based on PayNearMe's research, first-time players often just want to feel comfortable and secure when placing their first bet. Segmenting players based on payment information can help craft the personalized experience that both VIP and new bettors are craving.
Player data can enrich insights from other areas of your business like KYC, risk, and fraud.
One challenge that operators face is that all of their business data is often in several locations: payment data, CRM data, ad and marketing stats, etc. Once operators are able to access and understand their payment data, they can use it to gain a more comprehensive view of their payments ecosystem, allowing them to make more informed business decisions. They can also overlay the payment data with data from other areas of their business, including risk and fraud data, credit bureau information, or data from customer acquisition partners.
This is especially beneficial to smaller and mid-tier operators that don't have the same resources as large operators when it comes to dedicated risk and fraud teams. Identifying problematic behavior early and using that information to protect your business, players and overall reputation and brand is extremely powerful. When you combine payments data with predictive analytics, that power is yours.
Bottom line: player payment data is a multi-benefit category of information that all operators should prioritize acquiring. When you combine all of the top tender types in one platform, like on the MoneyLine platform, this data becomes much more accessible.
Contact us today to learn more about capturing and analyzing the player payment data that matters.