Beyond RTP: Three Real-Time Payments Capabilities Every Biller Should Have
The introduction of The Clearing House's RTP® network and the announcement of the FedNow℠ Service started the real-time frenzy. Since then, billers of all sizes have been chomping at the bit to get started with faster payments. These solutions promise always-on, instant payments, even on weekends and holidays.
Yet despite high demand and partial rollouts, real-time payments aren't fully available yet in the United States.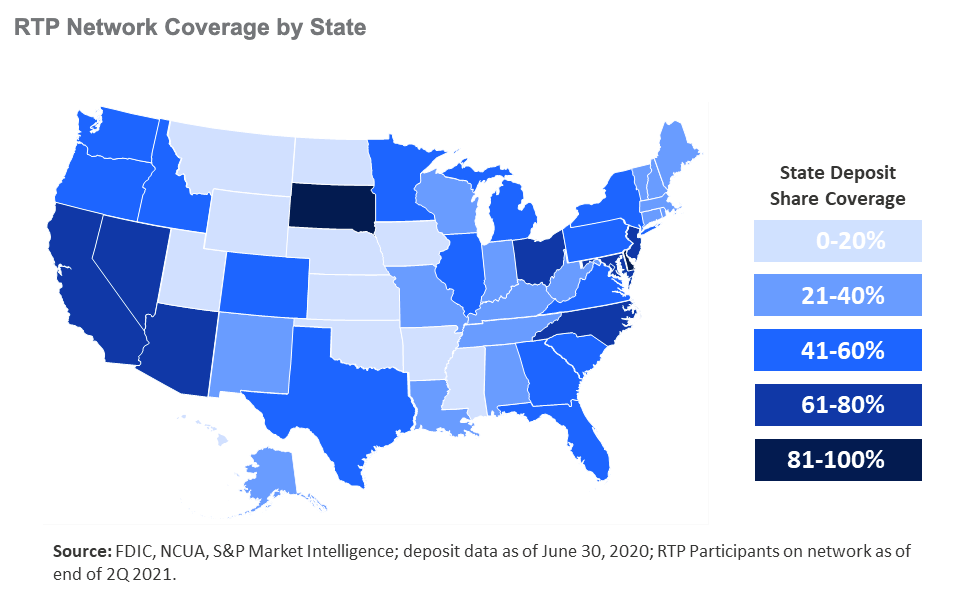 But RTP isn't the only way to drive speedy payments—there are other real-time capabilities available now that can speed up your billing processes. Here are three that you should be incorporating into your payments workflows.
Real-Time Analytics
Fully eliminating risk is a fool's errand, but it can be mitigated with active monitoring. Real-time analytics help you identify and resolve payment issues before they have a chance to snowball. A watchful eye can help you locate bugs, uncover potential fraud and improve customer service.
Real-time payments monitoring isn't only for large enterprises. A simple feature like instant alerts can make a world of difference. These alerts can be triggered at important moments to help you take immediate action. For example, you can receive a notification if payment activity spikes above or below a certain threshold (say 25% of normal activity), or if no activity is logged in a particular region (signaling a potential server outage.)
Real-Time Payment Posting
Real-time payment posting might not affect how money moves to and from your business, but for customers, knowing a payment has been successful is often the most important factor. Waiting days to know whether a payment has succeeded is stressful for customers, especially on weekends and holidays.
There are several things you can do to improve real-time payment posting—building trust and reducing customer service issues along the way:
Connect your payments software to your system of record to ensure consistency
Send instant receipts via text and email when a transaction has completed
Include recent payment history on your customer portal to avoid duplicate transactions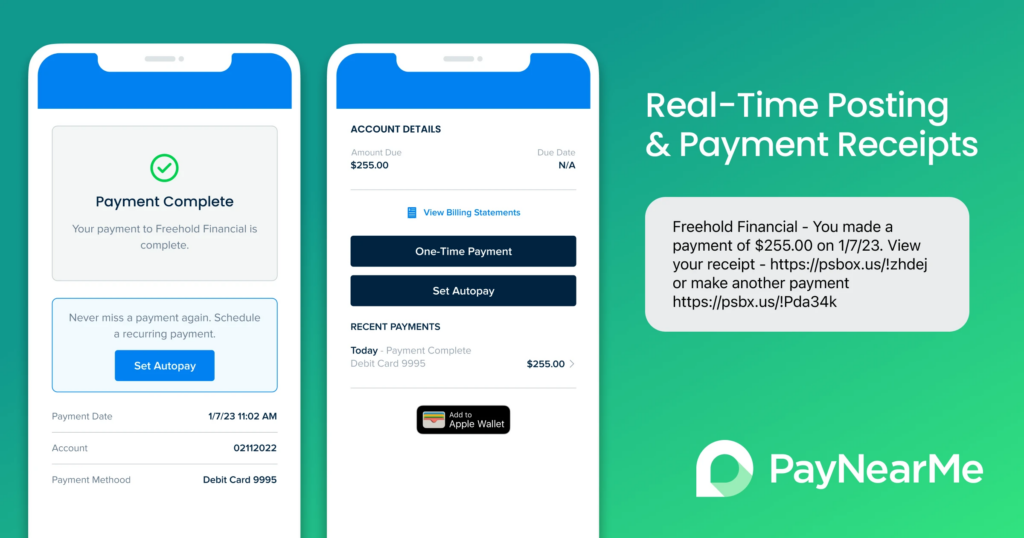 Real-time posting can solve many of the needs your customers have, making it a critical feature in your payments platform.
Real-Time Disbursements
Disbursements is an area where real-time shines. Customers want their money fast, especially in the case of a refund, loan disbursement or insurance claim payout.
Billers also care about this, as holding onto the money that is owed to customers can often create more issues down the road. This is a pressing issue in tightly regulated environments such as mortgage escrows or insurance claims.
Luckily, you don't have to wait around for RTP to provide near-instant payouts. This can be accomplished today with digital disbursement, or push-to-card, solutions. Digital disbursements allow you to push funds directly to a customer's bank account over card networks. The funds are available in moments, giving the same satisfaction as an RTP experience.
Payment providers like PayNearMe take this a step further, allowing you to send a disbursement request by text or email. Customers input their own card details, allowing you to avoid taking sensitive card data over the phone.
Digital disbursements solve for other use cases, including:
Avoiding postal slowdowns
Sending funds to disaster areas (i.e. claims to flood victims)
Reducing trips to the bank
Get Real-Time Results with PayNearMe
PayNearMe is a modern technology platform that is built to provide speed, innovation and reliability. Learn how our innovative platform can help you enable more real-time features into your workflow by scheduling a brief demo today.