Breaking News: Your Customers Don't Want Another App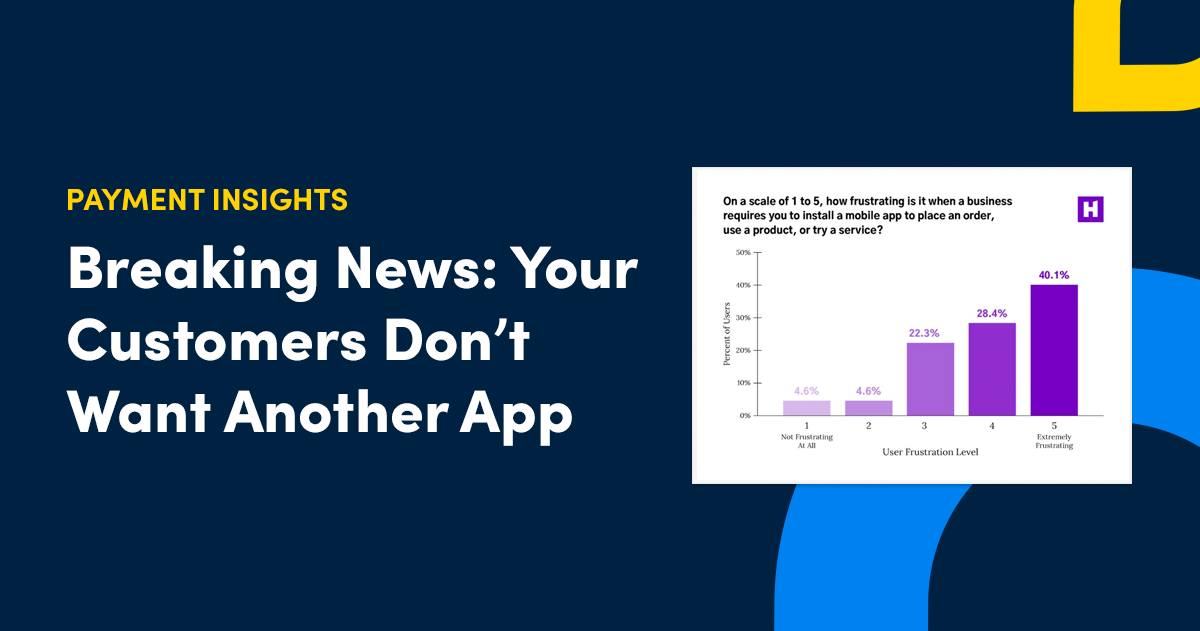 Many billers believe they need a native app in order to offer mobile payments for customers. At first glance this makes sense; smartphones are nearly ubiquitous in the US and typical consumers spend more than three hours each day using mobile apps.
But what these numbers don't tell you is equally important. Research shows that many apps are never used, and a small handful of popular applications (think Facebook, YouTube, Instagram, etc.) make up the lion's share of daily usage.
This begs the question: are dedicated apps really the best solution for billers, or is there a better way to reach mobile customers?
What the Stats Say
According to research by Buildfire.com, the average consumer has 80 apps, but more than 62% of apps don't get used every month, and 25% of apps are used once and never used again. That's a lot of unused apps.
Further information from Heady suggests that 91% of people get frustrated being forced to install apps to do business. And not only are they annoyed; but that lack of engagement is actually costing brands around the globe billions of dollars.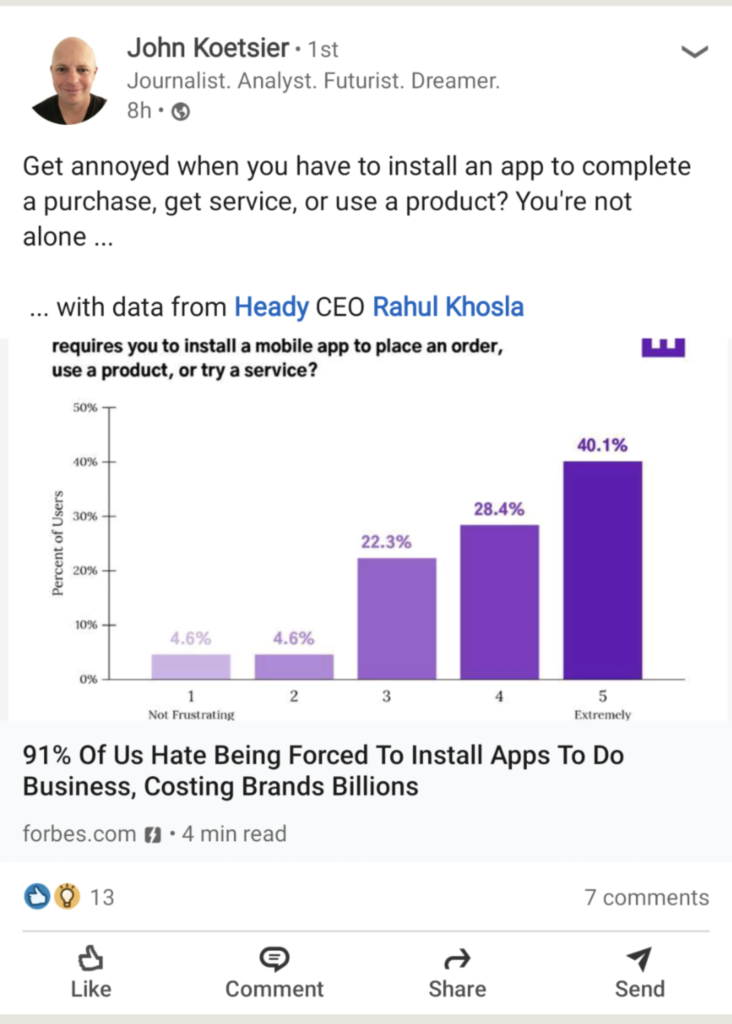 Why Not Build a Better App?
App enthusiasts might say "OK, so just build a better app." And that may well be the case. If you have a great app, perhaps your customers will be more likely to use it.
Building and maintaining top notch apps is a pricey endeavor. Choosing to manage your app in-house is a luxury that only the largest billers can afford (think captive auto lenders, large telecoms and mega utility providers). And outsourcing the app requires your vendor to maintain it for various platforms, operating systems and devices.
And don't forget about getting customers to download the app to begin with— and the added competition with daily apps, such as messages, tasks, etc. on their phones.
Responsive Web Apps: A Superior Solution
Responsive websites are a much more manageable solution for mobile payments. These web-based applications are optimized for any connected device, meaning customers can pay bills with ease on mobile, desktop or tablet devices instantly.
This type of future-proof design is built to work on all screen sizes and shapes, with no apps to download and no need to maintain separate mobile and desktop versions.
Here are a few more benefits of responsive web apps versus native mobile apps:
Works Nearly Everywhere
While native mobile apps only function on specific operating systems (iOS or Android), a responsive web app can be accessed from any mobile device regardless of the OS. They don't require a download or any manual updates, making them more easily accessible for users across all devices.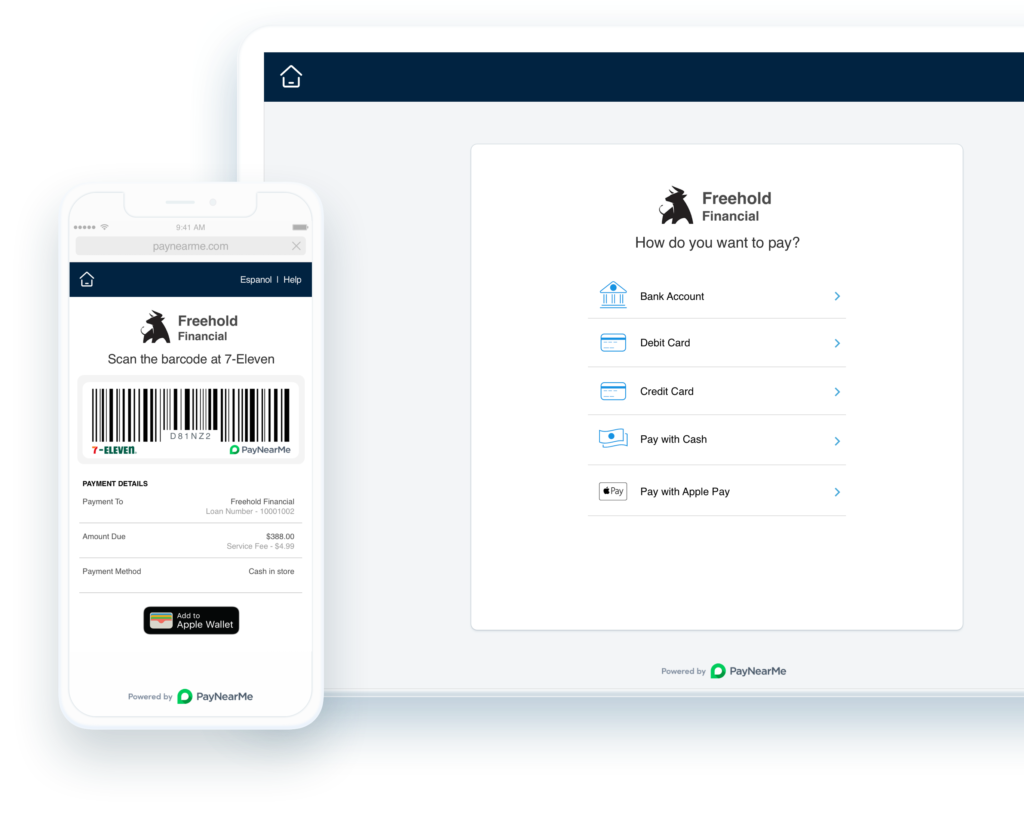 Cost-Effective
Creating a native application takes time, money and developers. Whether you outsource your solution or decide to build it in-house, your app will likely require months of custom development time and effort to implement.
By investing in a responsive web app, you can significantly reduce implementation costs by developing once and maintaining a single site.
Easy to Use 
Native apps come with a learning curve. And because bill payment is your most important (and sometimes your only) touchpoint with customers, you want to reduce the time it takes for customers to figure out how to send you a payment.
When you make the bill pay process harder than it needs to be (e.g. requiring a customer to download and use an app), you're adding friction to a process they might already find unpleasant. After all, no one likes paying bills, right?
Instead of an app, consider adding easy ways for customers to get to your online experience, like payment links in text message, email and push notification reminders, or QR codes on their physical bills that automatically take them to make their online payment in your mobile-friendly bill pay platform.
PayNearMe's Approach to User Experience
At PayNearMe, we offer a wide range of solutions from our clients. While our primary user experience is offered through a mobile-friendly bill pay platform, we also recognize that many companies may want to continue leveraging their existing apps, and we have the integration capabilities to make that happen.
We also offer integrations with native digital wallet apps, which allow bill payers to download, view and pay (via Apple Pay & Google Pay) their bills with an app that's already available on their phones— no download or updates required.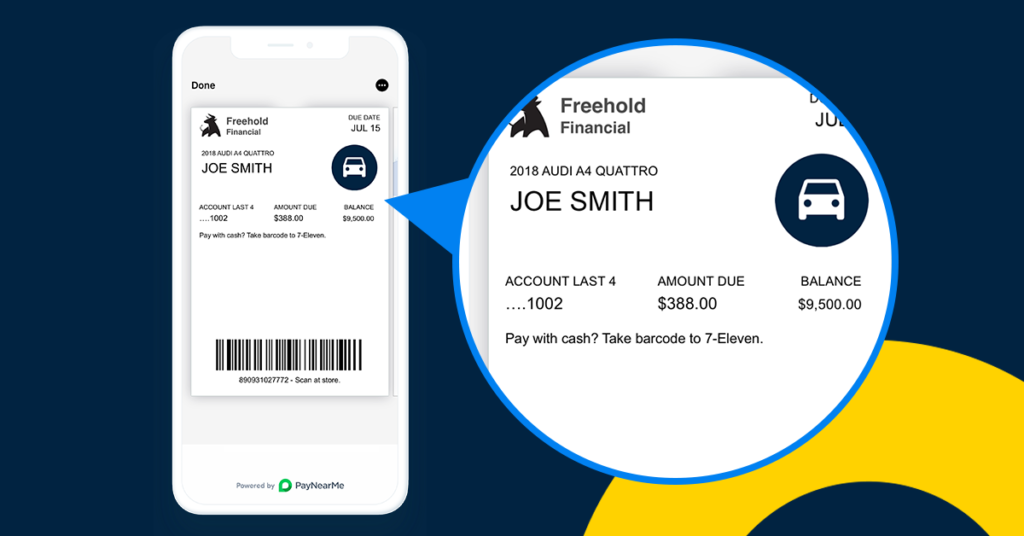 Whatever your choice, PayNearMe works to provide users the best bill pay experience possible, with a platform that's incredibly easy to access and use.
To experience our flexible, configurable user experience for yourself, book your demo today.