New Feature: Cardless Cash at ATM with MoneyLine™️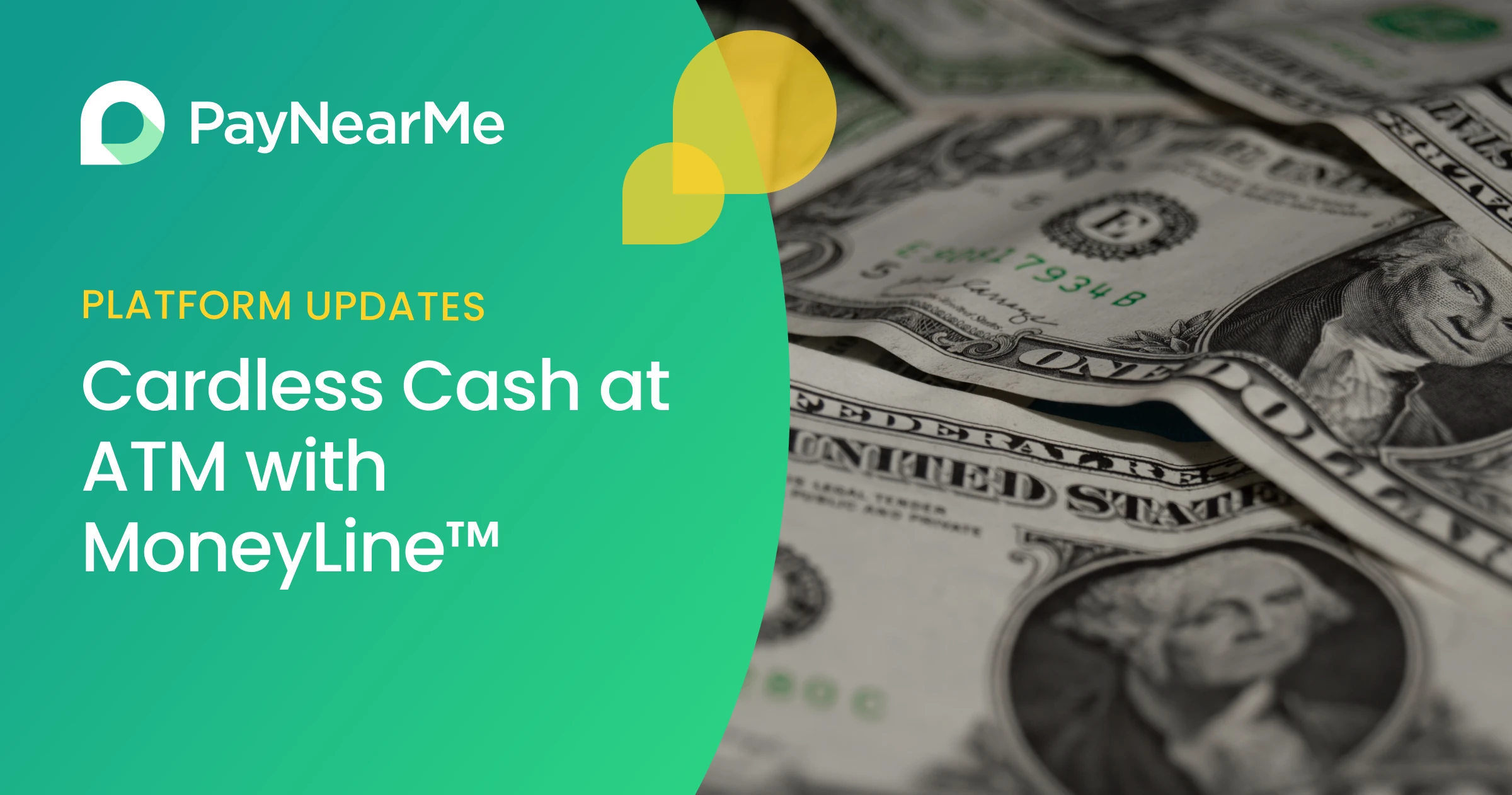 The iGaming and sports betting industries are growing rapidly. According to CDC Gaming Reports, overall gaming revenue rose to $354.9 million (as of November 2021) for the year, and sports betting revenue rose 43.8% year over year to reach $402.5 million. With new states coming online regularly, the pool of available online players also grows.
As these new players decide when, where and how they'll spend their money betting online, player experience will undoubtedly play a role in shaping the market. Operators have a chance to offer their players the deposit and withdrawal options they want most to make their first (or hundredth) experience a positive one.
Solving the Cash Out Conundrum
One industry pain point worth solving has been the difficulty of extracting winnings from online gambling/sports betting platforms. Players haven't always had the options they wanted, and the options they did have often took a long time to process. For example, until now, if players wanted to access their funds in cash, they needed to visit the cashier cage at a brick and mortar casino run by the operator or their partner(s). Additionally, cash at cage offerings today often mean a poor user experience overall, and locations can be few and far between.
To combat these challenges, MoneyLine™ provides players convenient deposit and withdrawal options they love, including a new Cardless Cash at ATM feature, which enables players to easily and conveniently access the funds in their gaming wallets at over 18,000 ATM locations nationwide, without the need to have a physical card. This solution is made possible through PayNearMe's recent partnership with Pin4.
How Cardless Cash at ATM Works
Through the operator's cashier, the player can choose to withdraw any amount up to $500 in $20 increments. Once a withdrawal has been approved by the operator, the player receives a text containing an order number and a secure PIN. The player is then able to pick up cash at a Pin4-enabled ATM by entering this information—with no debit card required.
Once the player chooses their withdrawal method on the screen and enters the security code, they will be granted instant access to their winnings.
PayNearMe is currently licensed to operate MoneyLine in 17 states, with new states coming online as soon as they are legalized. For more information on how you can integrate MoneyLine for deposits, withdrawals, cashiering and/or cash at cage capabilities and give your players the payment options they want, contact us today.