What's New in Consumer Lending: Four Industry Trends to Track in 2020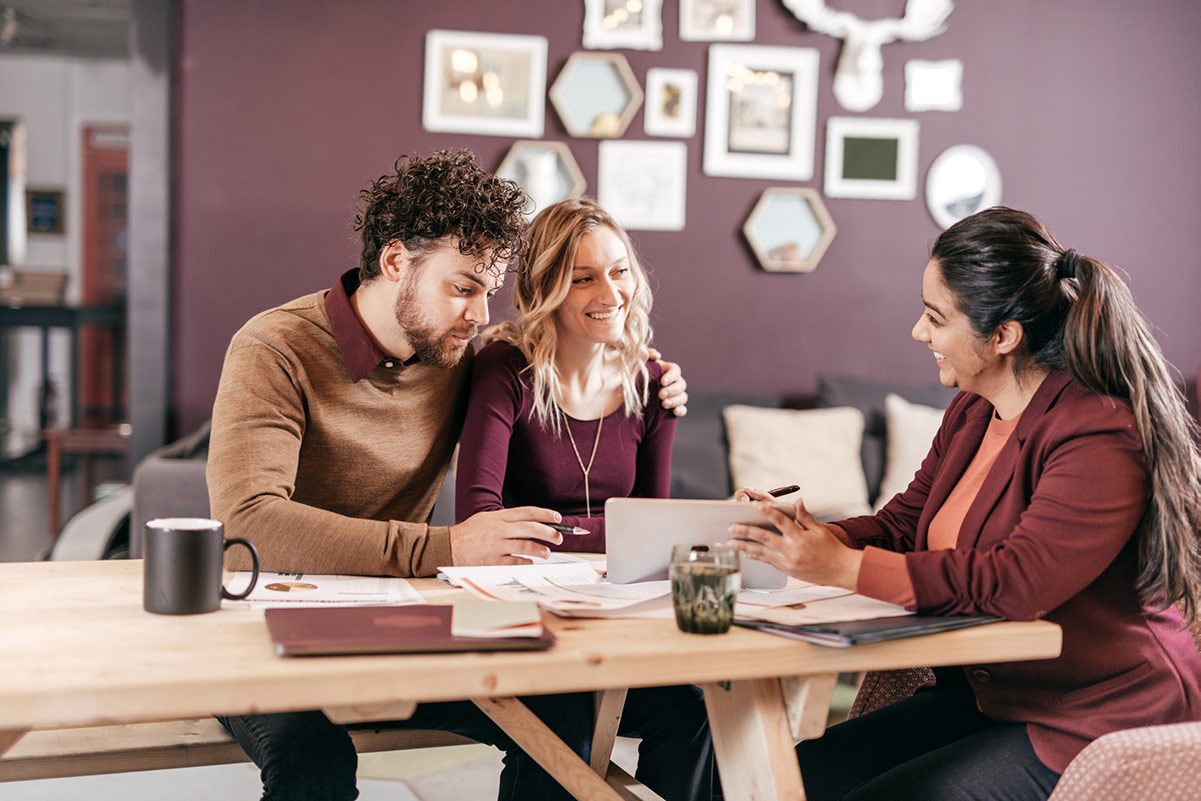 Image courtesy iStock Photos
The new decade is shaping up to be an interesting one for consumer lending. Already in 2020, we are beginning to see what the coming years are going to look like, both for lenders and for those in search of funding.
One thing is certain: Fintech will continue to change the lending landscape as financial institutions seek to leverage cutting-edge technology to improve the services they offer to their customers. Let's take a look at some of these trends in more detail.
Digital Powers On, But Physical Is Alive and Well
Think about the last five transactions you made. Chances are, many of them were conducted digitally on a smartphone or other mobile device. This is the convenience and ease-of-use consumers have come to expect.
But what about when we want more nuanced support? This is when digital often falls short.
Consider mortgages, for example – a cornerstone of consumer lending. As much as 72 percent of consumers prefer to apply for mortgages online, underlining how critical digital lending is. However, when it comes to support and guidance, the view is very, very different.
For this critical aspect of the funding application, 65 percent prefer a person to explain the mortgage terms and options to them, while 58 percent say they prefer a person to review final documents with them.
Digital is crucial in this industry, but don't expect physical branches and face-to-face consultations to be wholly replaced by computer screens and chatbots any time soon.
Natural Language Processing Is Improving Customer Experience
When deployed in the right way, artificial intelligence can improve the experience for the consumer. One example is using natural language processing (NLP) in automated systems like IVR and chat.
Smart systems can use NLP to recognize and understand consumer questions and convert them into actionable insights. This ranges from the relatively straightforward—matching identifiable information to consumer profiles—to the more complex, such as giving intelligent responses to consumer questions.
There are a number of applications for this technology within consumer lending:
Lenders can provide accurate advice to basic customer queries via an automated chatbot, streamlining the support process and easing the burden on human teams.
Lenders can use NLP to quickly and effectively analyze customer feedback, achieving insight that can be used to improve the customer experience.
NLP can be used to analyze qualitative data to improve the efficiency and accuracy of credit scoring in the lending process.
Single-Platform Models Driving Customer Engagement Across Channels
There are other ways that lenders can target more effective customer engagement while also supporting growth and efficiency within their own organization.
One of these ways is to adopt a single platform for payments and disbursements. This is a practical application of fintech and brings together consumer data in a secure, yet easily accessible location.
Robust platforms enable payment processing, fund disbursements, and collections management for lenders, reducing the potential for human error and making the day-to-day operations of the business easier to run.
Customer engagement and management can also be integrated into a single, unified platform. For example, a front-end component which makes it easy for consumers to keep on top of their balances and to complete payments..
Customer queries can also be handled easily. As all the customer data is in one place, issues can be quickly logged, assessed, and resolved, leading to a great experience for the customer. The query and payment history of each customer can be tracked in real time, giving lenders immediate insight into any problems that need to be addressed.
This represents a major step away from the disparate models used by lenders in the past, in which customer service, collections, and other vital functions were handled across different departments. The streamlined, single platform model provides improved results for all parties.
Regulatory Sandboxing for More Innovative Development
The consumer lending industry needs innovation if it is to evolve and develop. At the same time, it needs regulation to remain safe, secure, and ethical for its users. How can a compromise that upholds both of these key tenets of modern lending be met? Sandboxing.
Sandboxing is the process of testing innovative concepts in a safe and controlled setting so regulators can conduct assessments ahead of a full rollout. The Compliance Assistance Sandbox (CAS) Policy, launched in September of 2019, outlined the process.
"The CAS Policy enables testing of a financial product or service where there is regulatory uncertainty," the report states.
"After the [Consumer and Financial Protection Bureau or CFPB] evaluates the product or service for compliance with relevant law, an approved applicant that complies in good faith with the terms of the approval will have a 'safe harbor' from liability for specified conduct during the testing period. Approvals under the CAS Policy will provide protection from liability under the Truth in Lending Act, the Electronic Fund Transfer Act, and the Equal Credit Opportunity Act."
Adoption of this model by developers in the industry will secure the right approach to innovation while also ensuring long-term regulatory compliance.
—
Could your business and your customers benefit from a unified payment and customer management solution? Do you have questions about the fintech consumer lending trends that will shape 2020 and beyond? Reach out to the PayNearMe team today.