When to Use Inbound IVR and Outbound IVR for Payments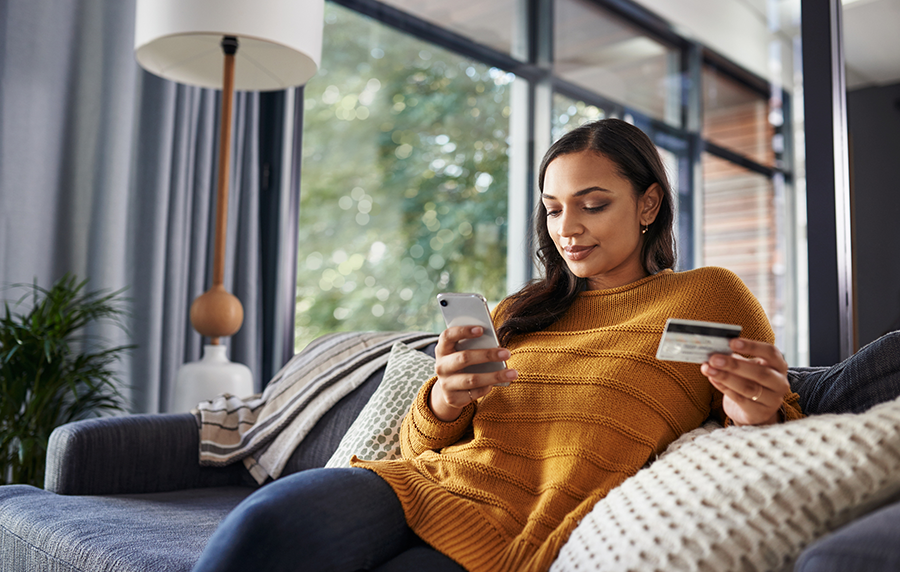 Image courtesy iStock Photos
IVR is far from a new solution, but it is a dependable one. It's one of the staples of most call centers, providing an easy way to collect payments and handle repetitive customer service requests such as account balances or due date inquiries.
IVR payments technology offers customers more control over the payment experience while decreasing service costs, which is why more businesses in auto finance, property management, lending, and other industries continue to rely on this technology. In the five-year period from 2017 to 2021, the predicted compound annual growth rate for the IVR market is 12.63 percent—a healthy growth rate for a mature technology.
If your business is looking at implementing a new or upgraded interactive voice response (IVR), you may be wondering which type of system to implement: outbound IVR, inbound IVR, or a solution that leverages both.
Why Use Inbound IVR?
With an inbound service, your business can field calls and accept payments 24/7. When an incoming caller contacts the billing department or customer service, IVR triggers an automated response. As a result, callers are given options immediately, including the ability to make a card payment or ACH transfer over the phone.
Inbound IVR is particularly useful for lenders and financial institutions, where customers make regular payments over the phone. This service offers important benefits, making it easier to deliver a better customer experience.
For businesses with high call volumes, an IVR payments service can lessen the burden on call center agents.
Your customers won't have to wait on hold to make a payment over the phone, which can improve on-time payment rates.
Inbound IVR allows lenders to stay PCI-compliant by routing card payments through the response system rather than having an agent take and input a customer's personal information.
An inbound IVR that works directly with your payment processing platform is ideal, ensuring a consistent customer experience every time.
Why Use Outbound IVR?
Outbound IVR technology also plays a pivotal role in improving the payment experience for many businesses. With this service, your business can place automated payment reminder calls. The technology also simplifies payment management by tracking when a call is answered, when a voice message is heard, payment fulfillment rates, and optimal outbound call times.
This type of IVR technology is useful for businesses that rely on recurring payments. Benefits include:
Enabling automatic payment reminders is a proven solution for reducing payment delinquencies
By handling payment reminders and collection calls, call center agents have more time to handle more complex customer calls.
Not all merchants are comfortable with outbound IVR technology, especially when they want to enable more control over outbound messaging and collections activities. Some prefer using live agents to perform call duty, while relying on text messages and emails to send payment reminders.
Combining Outbound and Inbound Technology
A complete IVR service can increase efficiencies and help to build stronger customer relationships. Consumers want the freedom to choose how and when to make payments, including being able to securely pay by phone at any time. You can offer this flexibility with inbound IVR.
Your customers also expect you to anticipate their needs. Going the extra mile to streamline their experience with features such as automatic reminders can make their lives so much easier. This simple step may help them manage bills and stay on top of their financial well-being. With outbound IVR, automated voice calls and tracking is easy.
An advanced IVR payment solution will also allow your business to collect information, track call and payment metrics, and better anticipate customer needs.
Look at your unique payment processing requirement. What will enhance the experience for your customers? How can you tailor your IVR service to better meet their needs? Once you know what matters, you can choose inbound IVR, outbound IVR, or both.
It's also important to choose a payment solution that is agile enough to respond to changing customer and business needs. PayNearMe offers a hassle-free IVR service. It allows you to take those extra steps that can make a world of difference for your customers, including:
Customize voice prompts to create a consistent brand experience
Enhance personalization with recorded customized greetings and prompts
Offer both English and Spanish language voice response options so that all of your customers feel included
Choose which payment types to accept based on what your customers prefer
PayNearMe's IVR is easy to set up, existing as a standalone service or integrating with your existing IVR solution. Route calls from your existing IVR or use the IVR designated phone number and start collecting payments right away—it's that easy.
To learn more and experience how PayNearMe IVR works, request a live demo.