Introducing PayPal and Venmo Payments from PayNearMe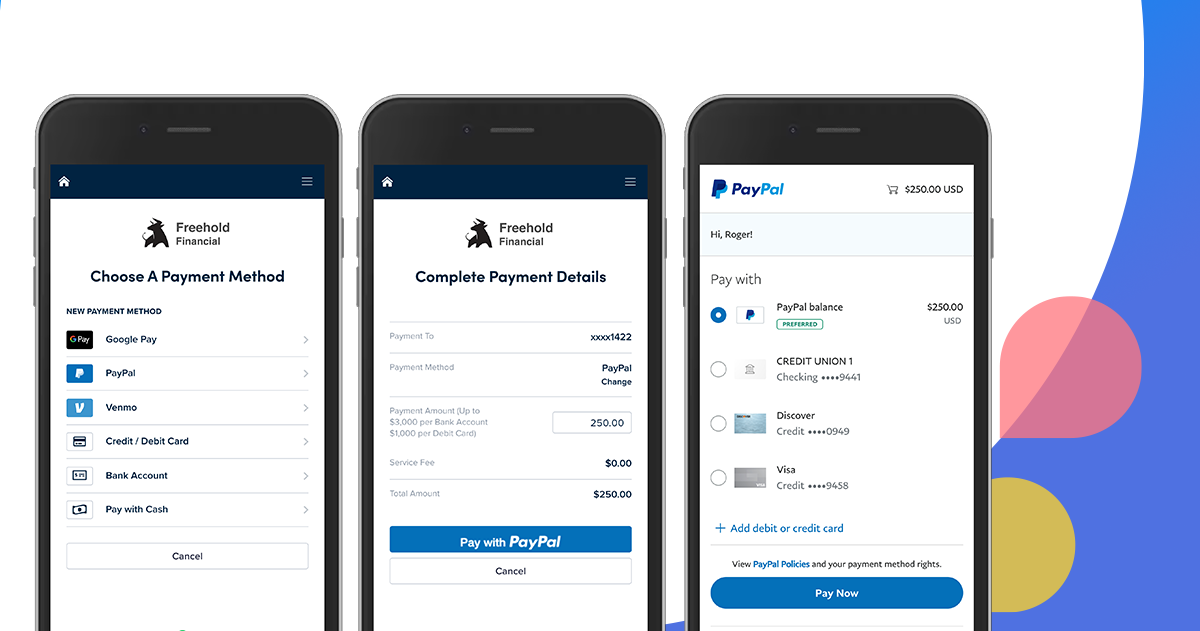 Read the official press release.
PayNearMe is excited to announce the availability of PayPal and Venmo payments for both its bill pay and MoneyLine™ products. Consumers continue to request more mobile payment types to make payments faster and easier across industries, and PayPal and Venmo are some of the most well-known.
In 2020, 15.4 billion transactions were completed on PayPal, accounting for $936 billion in transaction volume. Venmo, which is owned by PayPal, processed $159 billion in total payment volume in 2020. What does this mean for businesses that aren't currently offering these payment types? Answer: they could be at risk of ignoring consumer preferences.
Consumers Want More Mobile Payment Options
Consumers have been using PayPal for secure ecommerce transactions and Venmo for peer-to-peer transactions for years. But now they're picking up steam for other applications—including bill payments and igaming deposits.
The convenience of mobile wallets has created growing demand for PayPal and Venmo in new sectors. For example, PayNearMe research shows that consumers want more mobile bill payment options like PayPal and Venmo; 43% of users say it's very important for them to have PayPal as an option for bill pay, while 27% say the same thing about Venmo.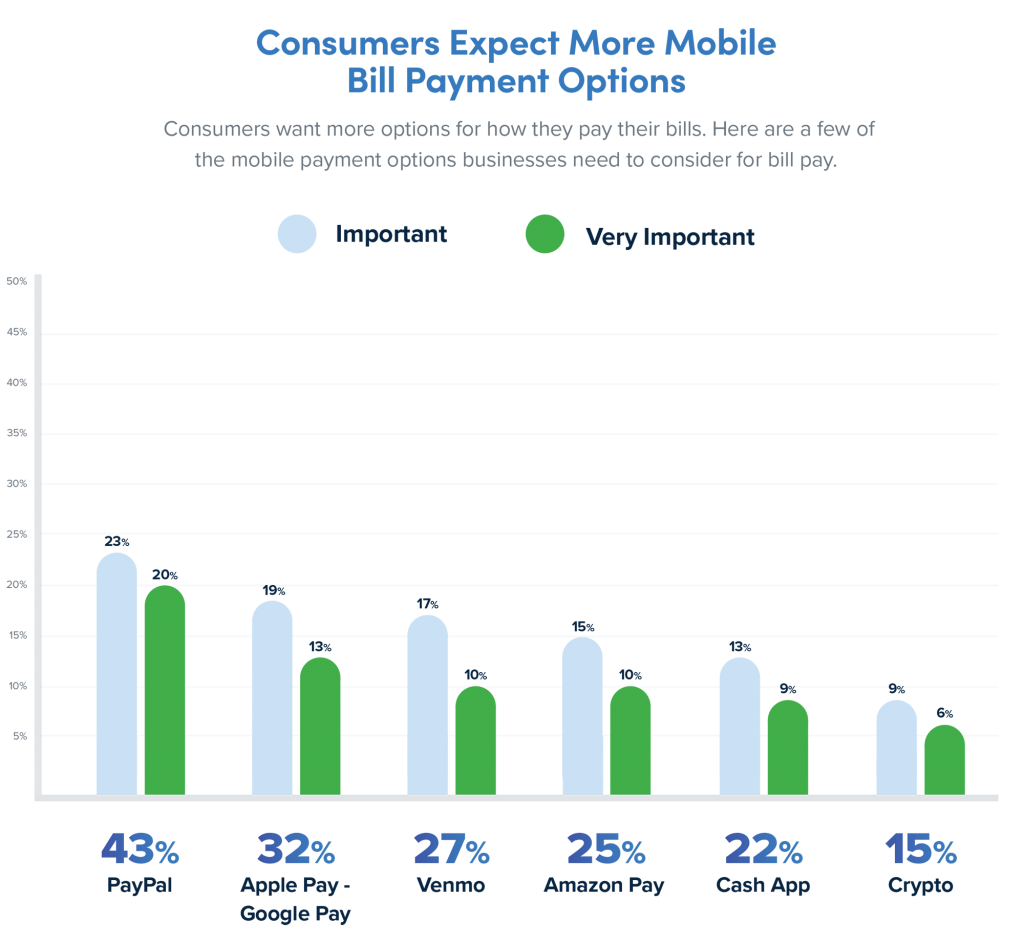 In iGaming and sports betting, forward-thinking operators have been adding these two mobile payments types to their cashiering pages in large numbers, as a growing number of users request mobile-friendly methods of payment to reduce the challenges of declined card payments and clunky ACH funding.
The Benefits of Accepting PayPal and Venmo
Using PayPal and Venmo instead of more traditional payment types (such as ACH or credit card) comes with a wealth of benefits for consumers. For example, users who are concerned about the security of their personal information online will be delighted to know that sites integrated with PayPal and Venmo allow you to connect directly with those systems, where your payment information is already stored. This means you won't have to enter your card or banking details several times across multiple sites. Not only is this method more secure—it saves time and decreases input errors.
In addition, consumers can use PayPal and Venmo as digital wallets, storing and using funds directly from those platforms. For example, say your roommate pays you for half of your electric bill using Venmo. And maybe you've also got some existing cash in there from a previous transaction where your coworker split the happy hour tab with you. You can now pay your full electric bill directly from the balance you already have in your Venmo or PayPal account, without needing to transfer money back and forth to your bank account.
You simply can't beat the convenience and security PayPal and Venmo can offer your customers.
How it Works
PayPal and Venmo are integrated directly into PayNearMe—no dev work or setup required. Once you've turned on these payment types for your customers, the experience is simple and easy.
To get started, your customers:
Select PayPal or Venmo for a one-time payment or deposit
Enter the amount they'd like to pay
Authenticate using native PayPal and Venmo logins without leaving the flow
Select a preferred payment method (existing balance, card, bank account, etc.)
Complete the payment and get an instant receipt
See how simple the process is below.
PayPal for Bill Pay Demo
PayPal and Venmo streamline the payments process. Customers no longer have to manually key in long card numbers or fumble with bank account and routing numbers. And by paying with an existing balance, you can facilitate transactions without forcing customers to redeposit funds back into their bank accounts first.
Get Started with PayPal & Venmo
Considering adding PayPal and Venmo as payment options to satisfy your users' preferences? Contact PayNearMe today for a demo of these and other innovative features. Or, read more about our PayPal and Venmo integration.