What's New at PayNearMe: Q1 2020 Edition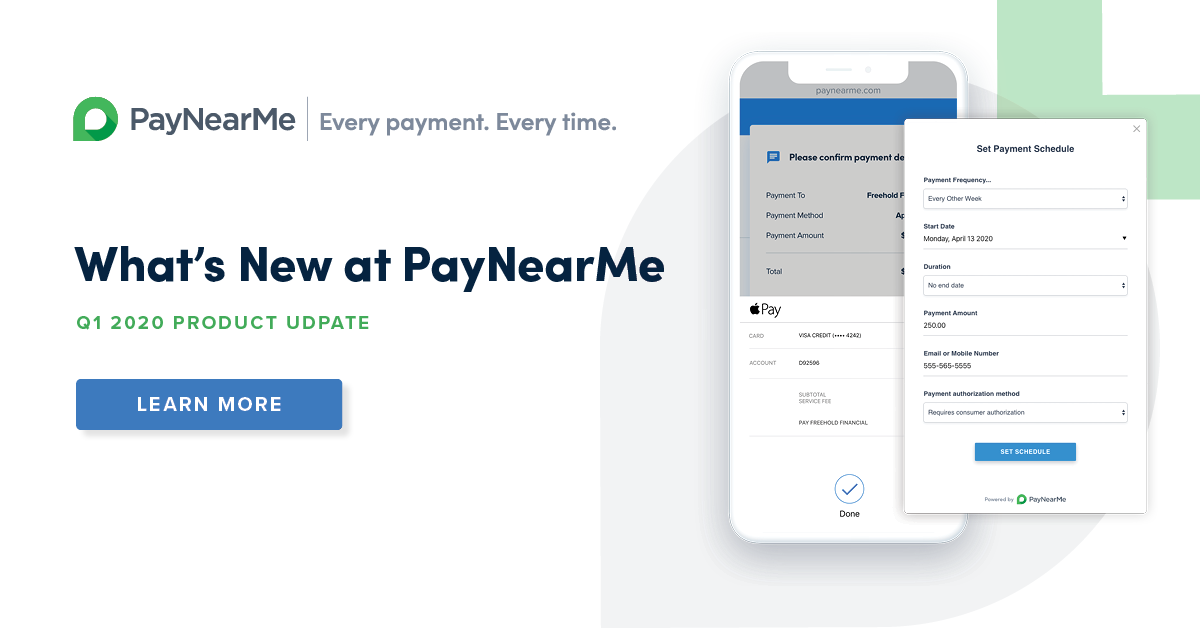 See what's new at PayNearMe in Q1 2020.
With Q1 2020 in the books, we're pleased to highlight the following features and functionality launched in our platform within our 18 releases this quarter. 
The Most Flexible AutoPay
The ability to make automatic payments that align with any schedule earns our platform the (self-proclaimed) title of Most Flexible AutoPay™️. Scheduling options now include: 
One-time
Weekly
Monthly
Twice Monthly
Every Other Week
Custom Durations
In addition, we've included improvements around batch processing, authorization management and time zone scheduling to optimize your collection experience.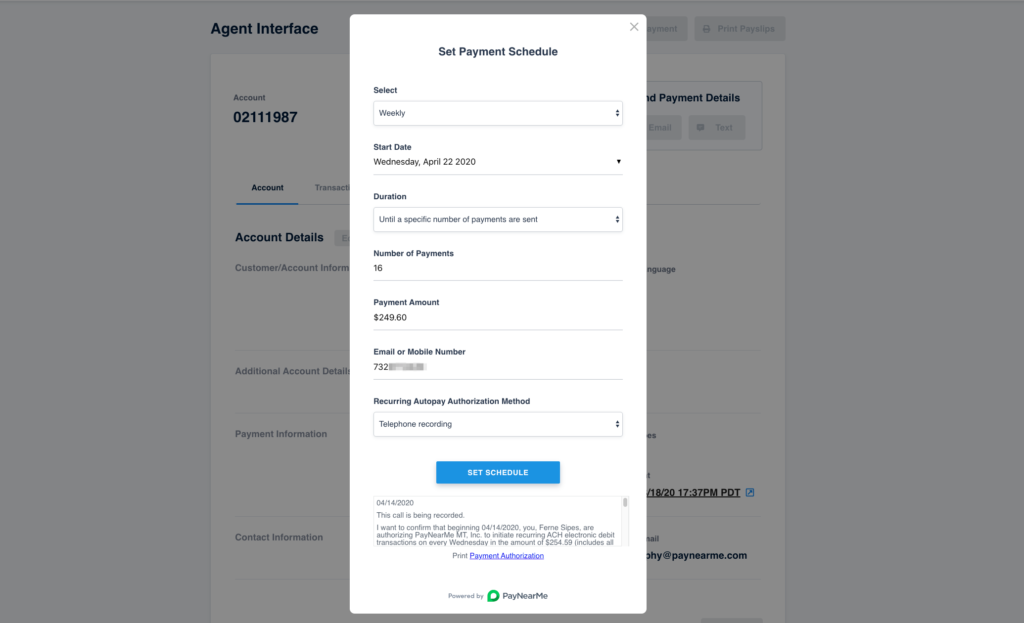 —
Improved UI for PayNearMe Agent Interface Portal
A new user interface on our Agent Portal makes it even faster and easier for your call center agents to service customers. With agents working remotely and handling increased call volume, it's never been more important for them to locate more customer information in less clicks. Our new tabbed layout for Payment History puts more information in a single screen, and the ability to add custom fields to any screen means the right information is always available to agents where and when they need it. 
For tips on keeping agents productive, compliant and secure while working from home, check out our Remote Call Center Toolkit. 
—
Apple Pay for Debt Payments
With Apple Pay gaining popularity, many lenders ask us if it's possible to block credit card transactions on debt-only payments. Our answer is YES!  For lenders that want to enable Apple Pay, PayNearMe's interface will ensure that consumers only use debit cards saved to their wallets.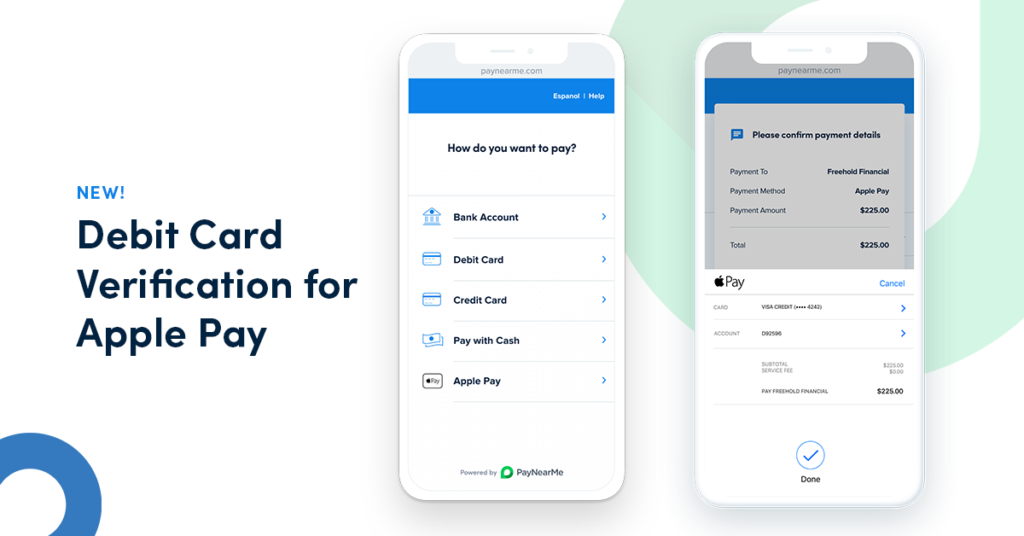 —
Even More Custom Parameters
PayNearMe can now be fully configured for your business. By popular demand, we've expanded the ability to show any information you'd like on any screen in our platform. Want to display separate fields for APR and Interest Rate on the customer's payment flow? Need to show certain fields to agents but hide them from payment flow screens? You now have complete control with our upgraded custom parameters functionality.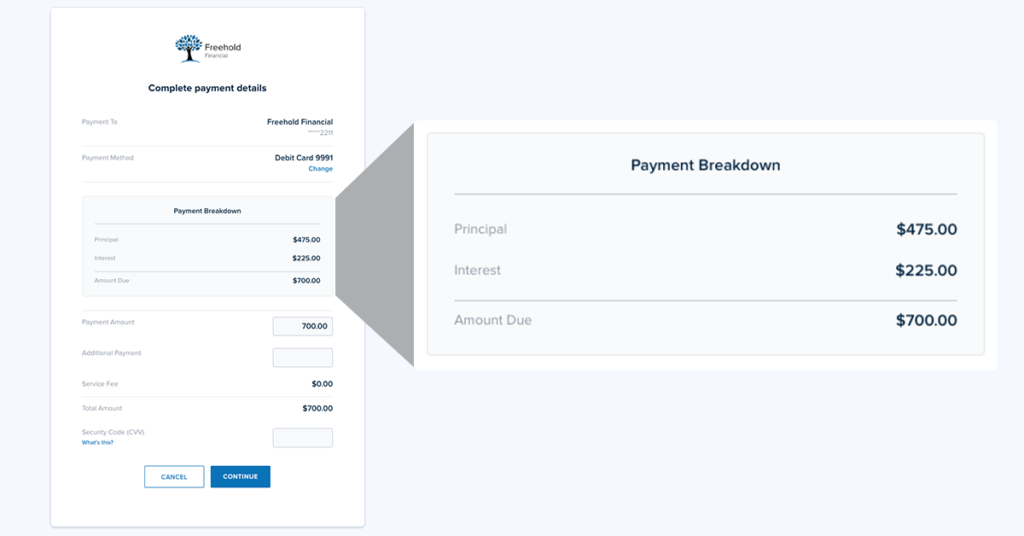 —
Configurable Business Rules for Mitigating Risk
PayNearMe clients can now set up configurable business rules on-the-fly to help automate tasks and mitigate risks. With this new streamlined flow, you can quickly add rules to your PayNearMe instance without any custom code or IT intervention. Popular examples of these rules include: 
Flagging customers with multiple Insufficient Funds errors and only giving them the option to pay with cards, cash or Apple Pay. 

When payment amount exceeds balance, payments can only be made via a phone call with an agent.
With custom parameters and configurable business rules, your options are endless.
—
New API Updates
For technical users, our APIs now include additional autopay functionality and configurable pricing options, among many other highly configurable options. 
In addition to these features, our dedicated performance team continues to deliver security enhancements and speed, performance and reliability improvements to ensure our platform is operating at its highest capacity.  Every time.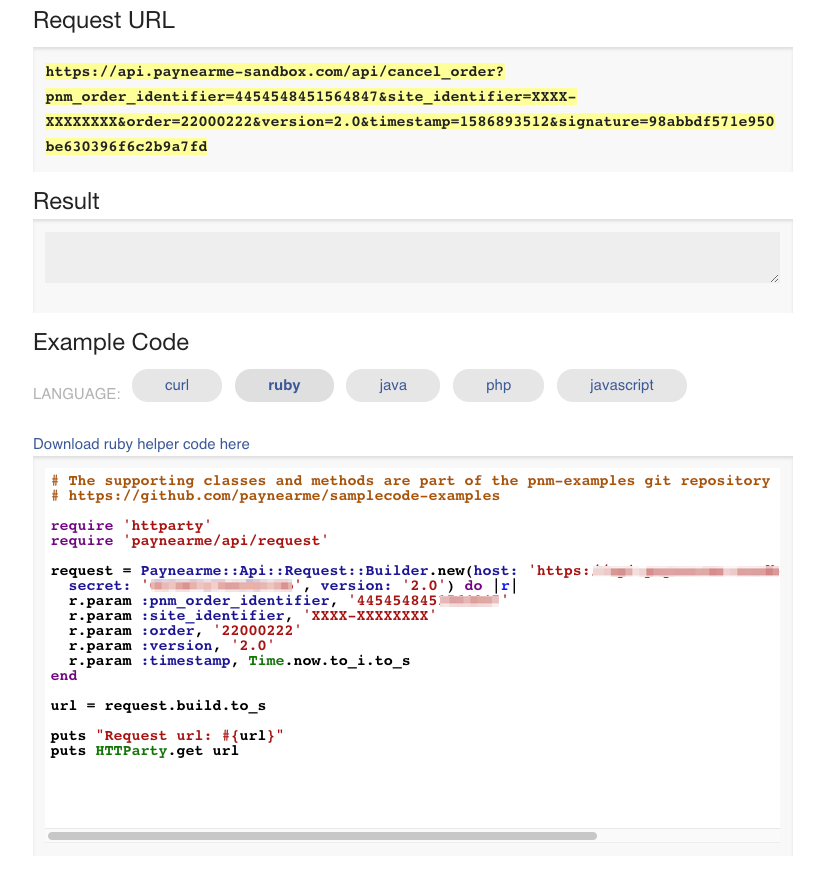 —–
To see these updates and get a tour of the PayNearMe platform, schedule a demo today.