Four Reasons Your Business Needs to Adopt Mobile Payments
The use of digital wallets and mobile bill pay features (such as pay by text) were experiencing significant growth prior to the COVID-19 pandemic. Now, as people place a greater value on touchless transactions, the shift is happening even more quickly. Within a short period of time, more consumers have transitioned to mobile payments. In order to keep up with these changes to consumer payment habits, your business needs to embrace mobile-first payments as a primary channel rather than an afterthought.
Why the Move to Mobile Payments Is Accelerating
Up until the COVID-19 outbreak, mobile adoption was slowly gaining traction. But as a whole, consumers were still sticking with their preferred methods — debit, credit, ACH, and for some, cash payments. In 2019, traditional card users outnumbered mobile payment users by almost two to one.
Why the hesitation to use mobile in the first place? When Pew conducted a nationwide study on all forms of mobile payments last year — bill pay, purchases, and money transfers — the researchers found that most consumers who hadn't yet started using mobile or who rarely used it were concerned about a loss of funds or perceived mobile as being poorly protected.
Now, consumer surveys are showing more concern over health and safety than security and uncertainty. One recent study found that in April alone, half of US consumers said they had made at least four contactless payments during the month. Fifty-seven percent said they believe they will be more comfortable using digital wallets even after the coronavirus crisis is behind us.
As your customers pay their bills using mobile payment services including pay by text, text reminders, and digital wallets, they'll discover how easy and secure mobile bill pay truly is. This is why the shift is likely to happen very fast — and why your business needs to be ready.
Here are four key reasons why adopting mobile payment technology should be at the top of your list of customer priorities.
1. Contactless Payments Are a Safer In-Person Choice
Right now, many people are opting for electronic payments at home instead of in-person payments when possible. However, as social distancing restrictions ease, some of your customers will want to be able to pay in-person at your branch or available payment locations with electronic methods, and they don't want to worry about the spread of germs or contracting a virus.
With a mobile-first payment method such as Apple Pay or Google Pay, consumers can make a contactless payment even for in-person payments. If you already offer mobile payment options, now is a great time to remind customers they have the option with an email or text. This can encourage people to try using a digital wallet for the first time if they haven't used it already.
2. Mobile Bill Pay Is More Convenient
When you have a payment webpage that's designed for mobile payments, your customers never have to leave home to pay their bill, nor do they have to access their account online to enter their card info to make a payment.
Mobile bill pay technology gives your customers the ultimate convenience. They can simply choose their mobile payment method, pay from their phone, and they're done. They can also set up recurring payments to automate future transactions.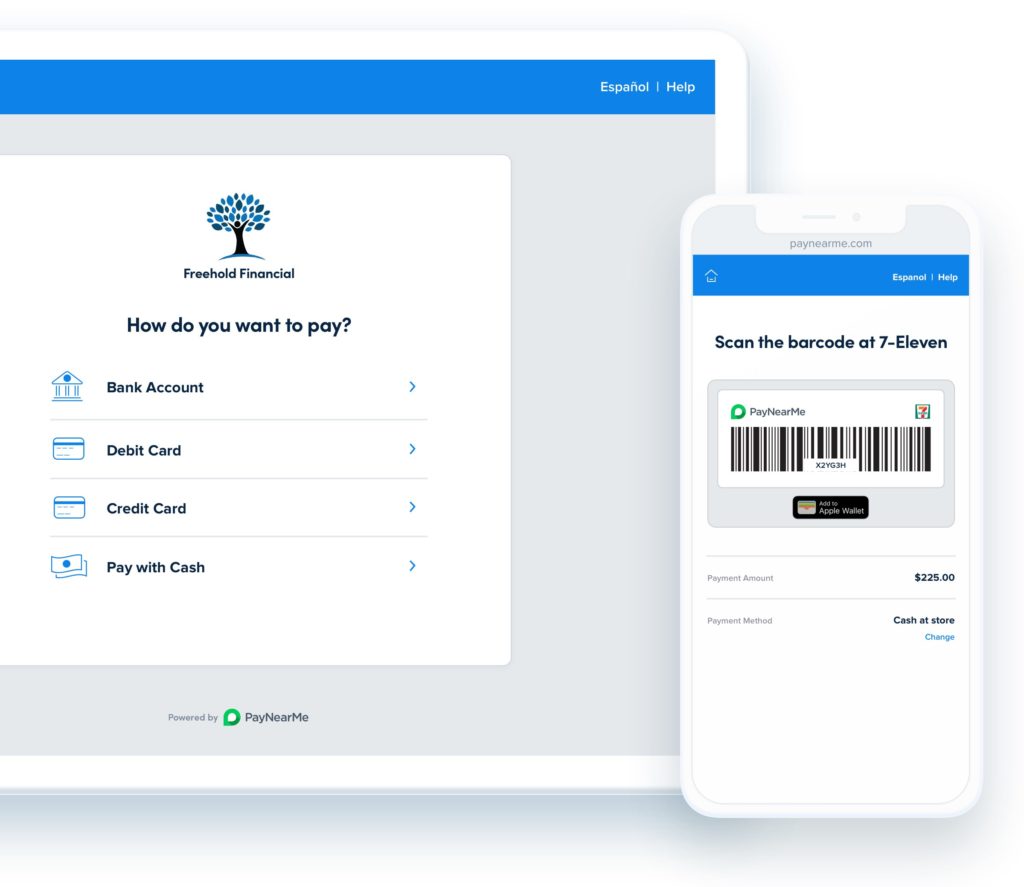 3. Smartphone Usage Is Up
Smartphone usage is increasing — in March, it was up by 40 percent in the US. Take advantage of this trend to create a more seamless payment experience by introducing your customers to the ease of mobile bill pay.
With mobile payment technology, you can send text reminders, helping them never miss a payment. With the right payment platform, they can also pay by text, making paying a monthly bill as simple as your business sending an automatic reminder and your customer responding by paying. They never have to enter personal info or their card or bank details because all of this data is already saved.
4. Mobile Payment Services Mean Additional Payment Options
Ultimately, in the post-coronavirus world, people will want more options. Some of your customers may revert to their old preferred payment methods, but many will want the freedom to pay the way they want to, whether by coming into your branch and using their digital wallet for a contactless payment or paying at home from their phone.
If your business isn't providing this level of payment flexibility, you could lose customers to other businesses that make bill pay more convenient.
In order to meet shifting customer demands, there are a few steps you can take:
Offer contactless transactions for in-person payments via Apple Pay or other digital wallet services.

Help your customers pay on time with text reminders and the option to pay securely by text.

Have a site that's designed specifically for mobile payments so customers can easily pay from their phone and set up recurring payments without having to call anyone or visit your location.

Be there to educate your customers about how to get started with mobile pay.

Use a payments solution that allows your customers to store billing information in their digital wallet and to make contactless payments when they want to.
PayNearMe comes with built-in integrations with both Google Pay and Apple Pay so you won't need to deal with plugins or third-party apps. Customers can also save their payment receipts, set up recurring payments, and set up reminders for push notifications, all through their wallet.
Request a demo today to learn more.