What's New at PayNearMe: Q3 2021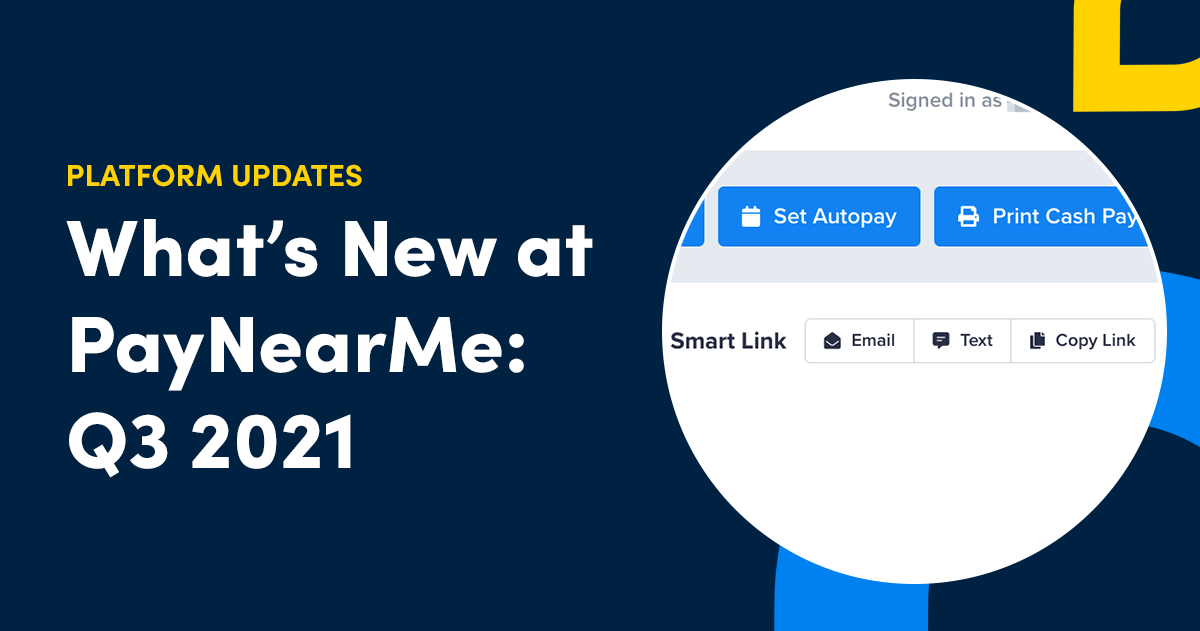 PayNearMe's product and development teams are always staying busy keeping up with the latest innovations, and Q3 of this year was no exception. This quarter, clients saw UI updates, additional IVR options, Smart Link™ technology and more! Here are just a few of the highlights.
UI Updates and Improvements
PayNearMe is known for its innovative user experiences, which is why we're always looking to improve our platform and payment flows. In Q3, we did a large amount of work on our Agent Interface and our Embedded Client (pop-up modal) flows.
In the PayNearMe Embedded Client, we added a full screen option and made the application more mobile-friendly, while also adding Spanish support. Additional error validation in fields have been included to provide additional ease of use and security. For example, desktop ACH and card forms now only accept numbers (characters) for routing and account numbers.
In the PayNearMe Consumer Portal, we made changes to limit characters on CVV, expiration date, etc. This makes it easier and safer for consumers to enter the correct number of digits for their cards and bank accounts.
Additionally, we added the ability to pre-populate consumers' address/name/phone numbers on card and ACH forms if attached to an existing consumer profile. Consumers can still manually edit and input information, but this will save registered users time.
In the Agent Interface, we have added the ability to show ACH refunds on the payment receipt. We also added three new roles in Agent Interface that can prevent agents from 1) Adding a bank account 2) Adding a debit card 3) Editing the account. Under this new setting, agents will still be able to view and use previously saved accounts. They just can't add new ones.
Finally, UI improvements have been made to our digital wallets offering, including a complete redesign to our Google Wallet, as well as adding the ability to fully customize wallet cards for clients.
Smart Links Get Smarter
You may have heard of our incredible Smart Link™, which gives consumers the ability to access one-click payments through their registered payment flows. These links can be embedded in QR codes, added to text messages, emails or push notifications or sent by an agent through text-to-pay. They make payments easy!
Now, we're giving organizations the ability to access these unique customer payment links even easier by giving agents the ability to easily copy them from the PayNearMe Agent Portal. We've added a "Copy Link" button in the updated "Send Smart Link" section. When selected, we display a message that the Smart Link URL is copied to the clipboard. This will allow agents to copy a PayNearMe Smart Link into a business' own chat or other communication tools for easy payments.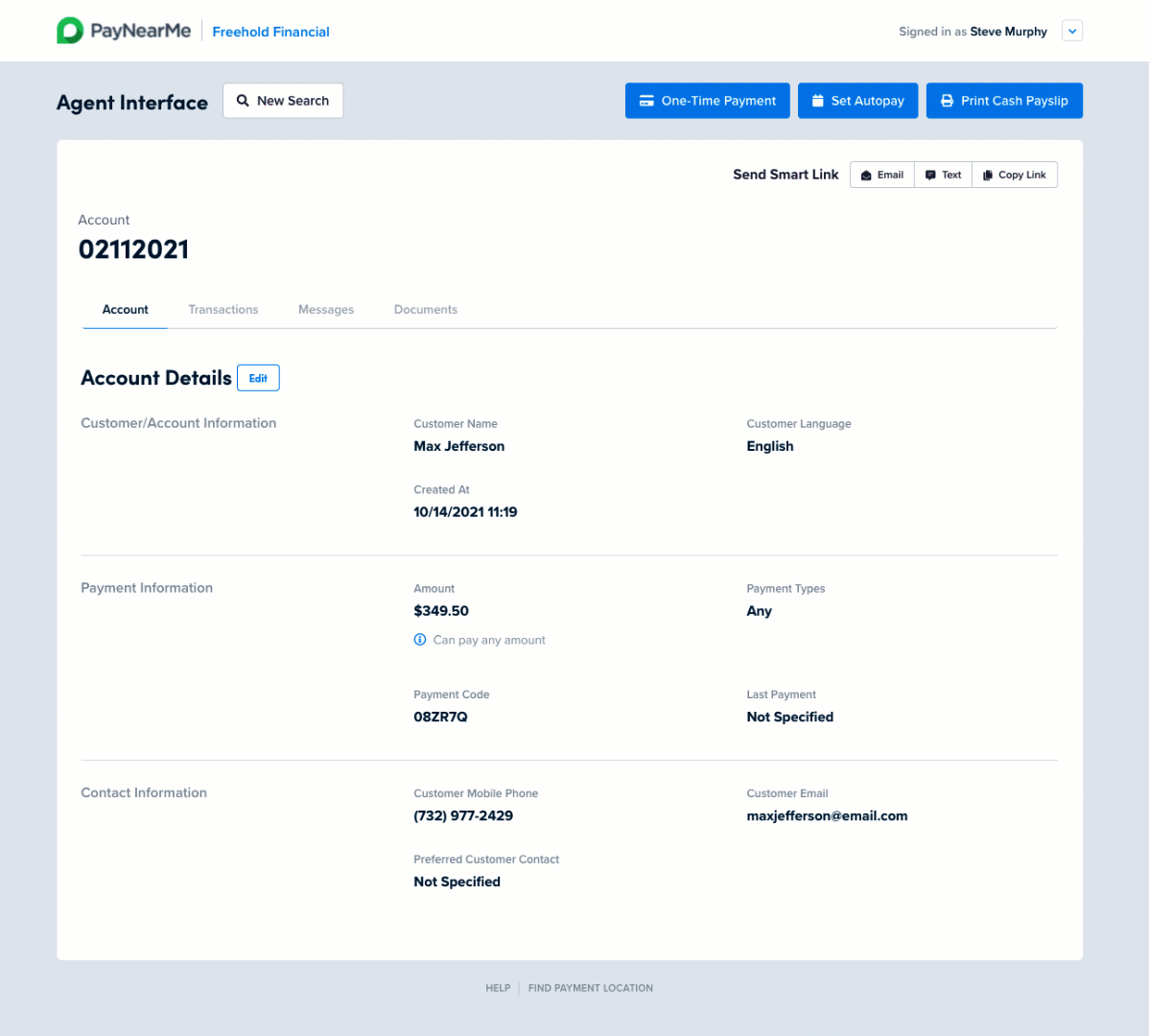 IVR Enhancements
We've made some updates to our IVR functionality, most notably around saved payment methods. Now, if customers have previously made a payment (or have saved payment methods),they will be asked if they want to use a previously used/saved card or bank account to make the payment when they call into the IVR. This can be a payment method that has been saved directly by the customer or an agent.
Additionally, we added prompts to ask for a customer to confirm their CVV/security code when using a saved debit/credit card. Finally, we added a prompt to ask the customer if they want to save the payment method they just added.
To see the latest PayNearMe platform functionality in action, contact your account manager, or request a demo today.