Google Pay for iGaming: A Win-Win for Operators & Players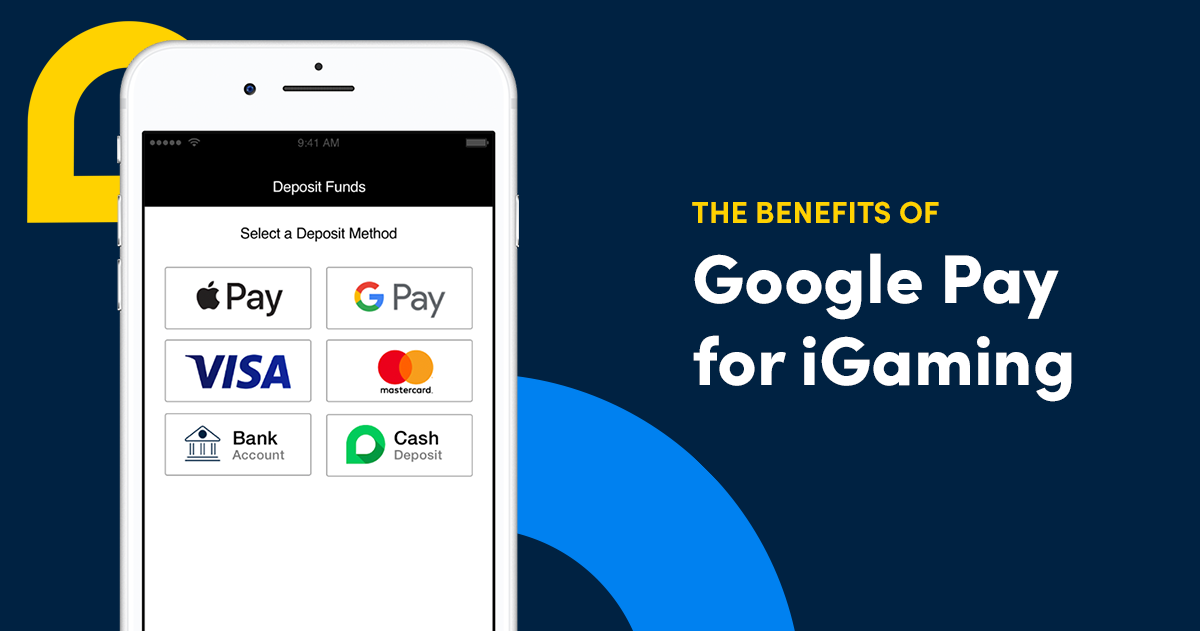 By Jeremy Enke
Mobile-first payment options, including Google Pay, Apple Pay and others, continue to grow in popularity as the technology crosses into the mainstream. These payment options are no longer relegated to retail or subscription services, making their way into bill pay, P2P and even iGaming.
As payment options expand throughout the U.S. regulated iGaming market, you may feel like you're constantly playing catch up to keep up with player preferences.
In this article, we'll focus on Google Pay, sharing the benefits it provides for iGaming operators and players alike.
What is Google Pay?
Google Pay is a digital wallet and online payment service that allows users to make secure purchases across devices, including Android and iOS devices, and other devices using the Chrome browser. Consumers can store different payment methods within Google Pay, allowing for a variety of contactless and card-not-present payment options.
The Google Pay wallet (previously Google Wallet, but now under the same product name) can hold a number of different types of digital 'passes,' that are accessible with a click, such as airplane tickets, loyalty cards and coupons.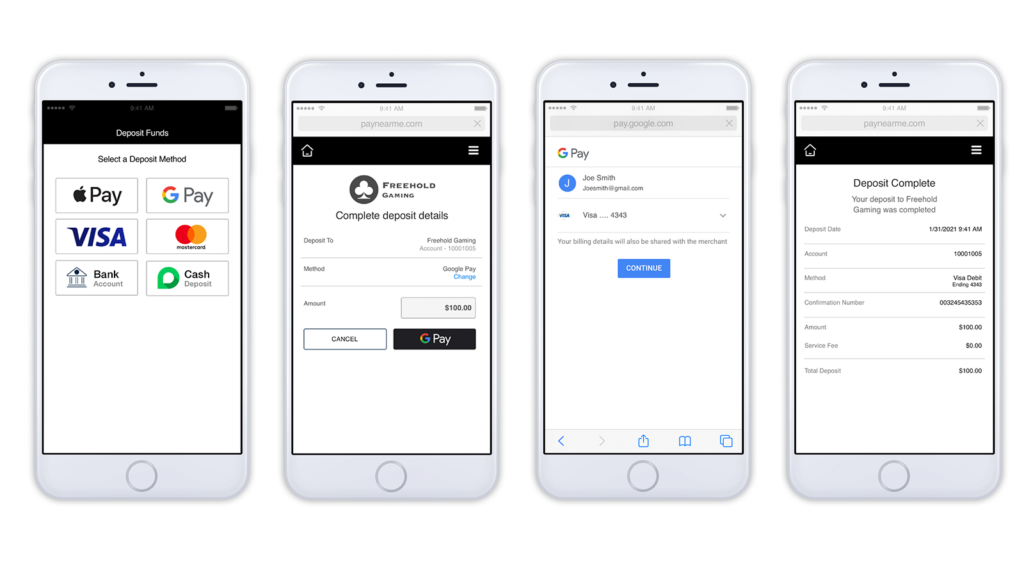 Though still behind Apple Pay in consumer adoption, over 150 million people in 30 countries use Google Pay every month. And with a sharp rise in contactless and remote payments, the future looks bright for Google's payment product, especially within the U.S. iGaming space.
The Google Pay app was redesigned in November 2020 for an improved user experience. In 2021, digital banking will also be available through the app, alongside core functions such as payment card storage, tap to pay, and P2P transfers.
The Benefits of Google Pay for Sports Bettors
Secure
Security continues to be a top concern for online betting, especially as more payments migrate online. Google Pay was developed with privacy and security at the forefront.
Payment information is stored on Google's secure servers and is always encrypted. Passkeys are also used to protect sensitive financial information, and fingerprint readers and face identification further increase the level of security on many devices.
Finally, using cards already stored in Google Pay means players won't have to share their financial information with additional 3rd parties every time they need to complete a deposit. They can trust one party (Google) to protect their sensitive data.
Fast
Making a deposit at a players favorite gaming site through Google Pay is a quick and easy process. There's no need for players to manually enter their card details and other financial information. Everything is stored securely in Google Pay and ready when needed, and many deposits can be made with minimum taps or clicks.
This is particularly helpful with in-game betting scenarios, where players may wish to fund their accounts during a commercial break or during an in-game timeout.
Convenient
With Google Pay, there's no need for players to constantly load payment information into your app. Instead, they can easily make deposits directly from Google Pay. Having a single place to add payment information makes it easy to onboard new players who already have their payment information stored securely in Google Pay.
Players who use PayNearMe for cash deposits can also save their barcodes directly in the wallet, allowing for easy access to deposit funds at 26,000 retail locations nationwide.
Benefits for iGaming Operators
Opening up new mobile payment channels such as Google Pay helps iGaming operators convert more deposits with a simple, fast and convenient process. These channels continue to grow in popularity, particularly with younger Millennials and Gen Z players, meaning adoption for iGaming is set to grow, as well.
Google Pay also offers an additional level of protection against deposit exceptions, offering safeguards to deter fraud and verify the person making the deposit.
Get Started with Google Pay
Learn how you can enhance the deposit experience for your players with more deposit choices and seamless integration with the payment services they already use.
Request your demo to see how easy it is to enable iGaming deposits through Google Pay (and Apple Pay!) with PayNearMe.