Introducing PayNearMe Smart Link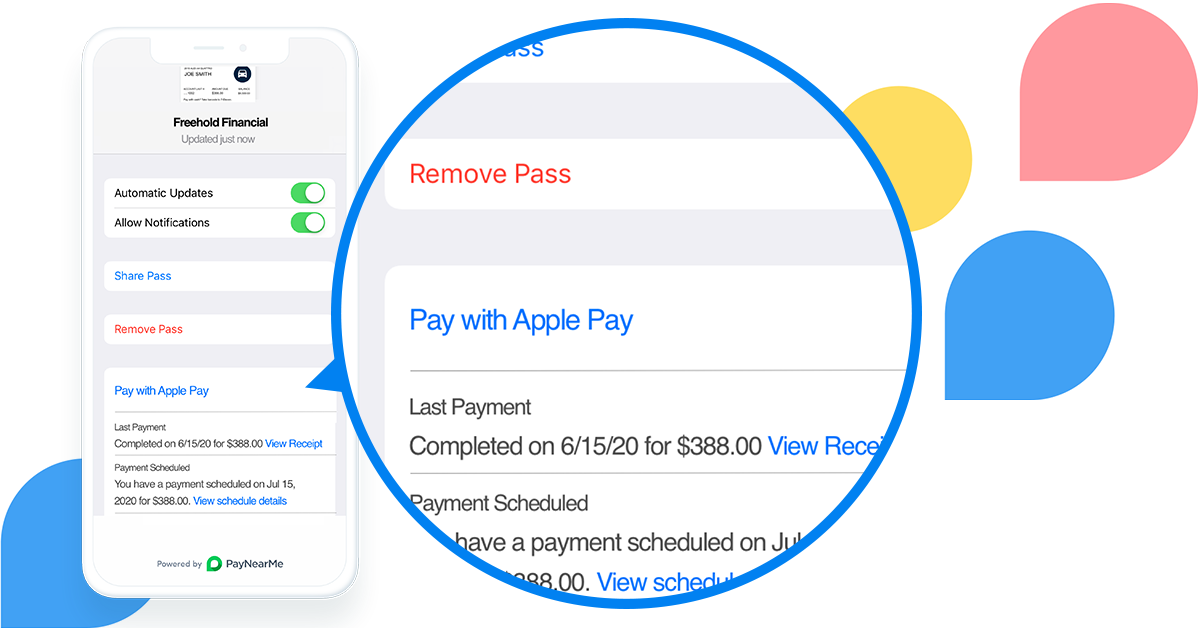 Paying bills online can be frustrating and time-consuming for your customers. Consumers want an easy way to pay bills without remembering login or account information. Ultimately, they just want to complete their payments without the hassle.
That's where PayNearMe Smart Link™ comes in. With PayNearMe Smart Link technology, businesses can send personalized links that move customers directly into registered payment flows, enabling payments in a few short clicks. Doing so removes friction from the bill payment process, leading to more on-time payments and reduced call center traffic. 
Where to Use PayNearMe Smart Link Technology:
SMS, Email or Push Notification
Send customers communications containing a Smart Link via emails, SMS or push notifications for payments in just a few clicks.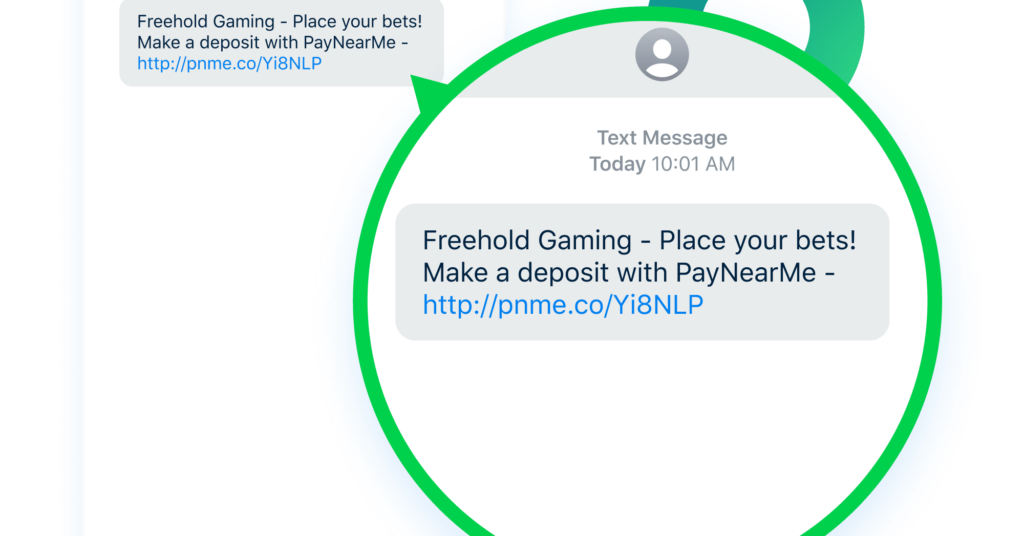 In a Digital Wallet
Customers can access a Smart Link in their digital wallets for quick access to their online payment flows.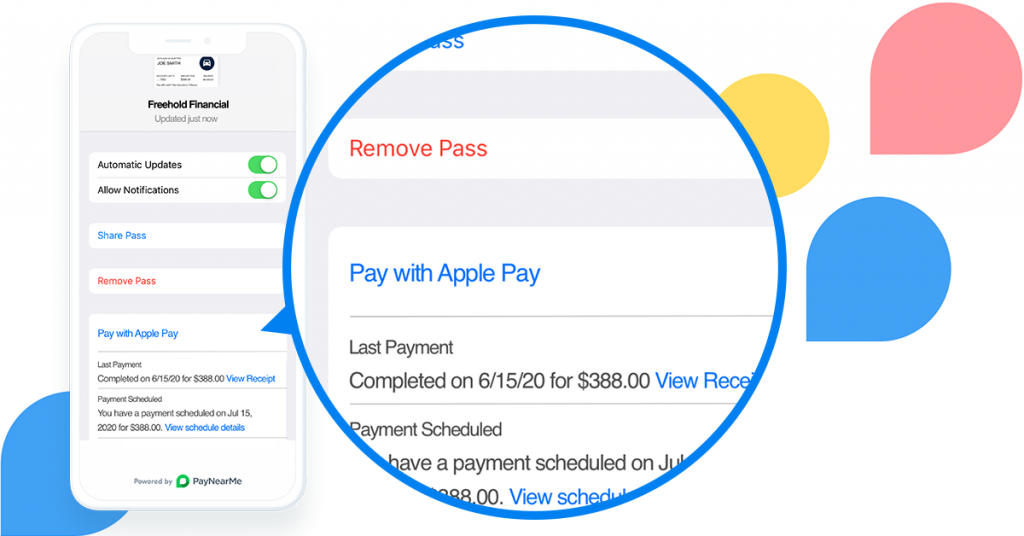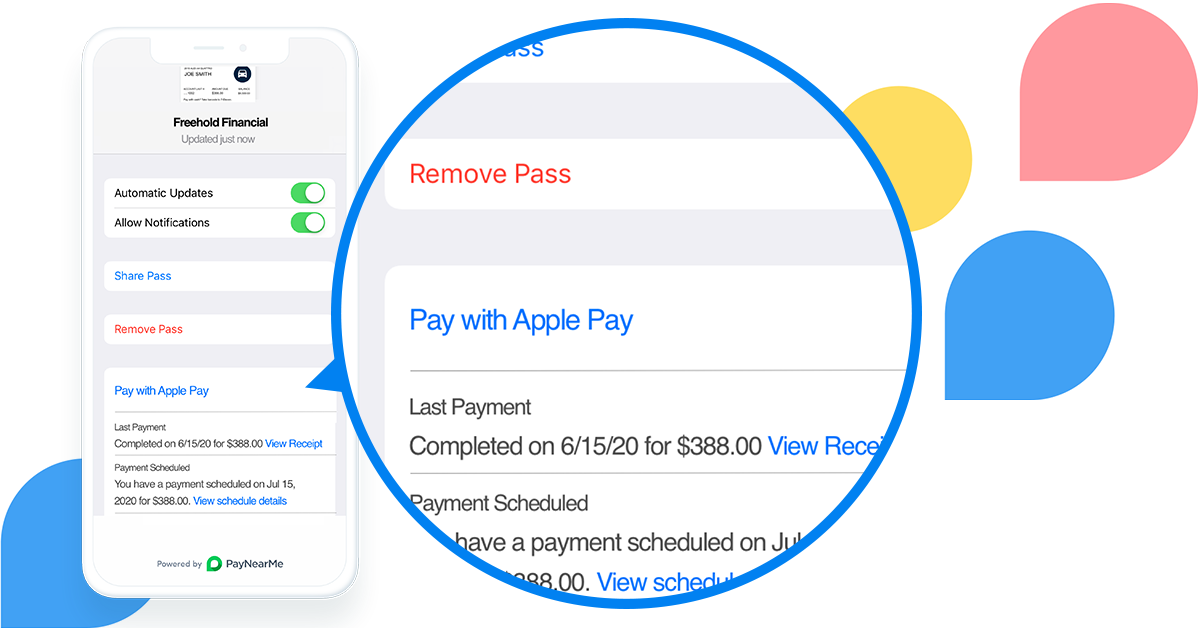 QR Code on a Bill
Customers can scan a QR code containing a Smart Link on their bills to easily make payments on their smartphones.
What Makes PayNearMe Smart Link DIfferent? 
Here are a few of the reasons clients and their customers love using PayNearMe Smart Link for bill payments. 
No need to remember complicated login information* – Customers are verified and sent their personalized one-time payment links. These links drop them into their secure payment flows to make payments in as little as two clicks. 
Multiple ways to use – SMS, email, push notification, QR code, digital wallet  – Embed or send Smart Link in a variety of ways (listed above) to drive customer self-service payments. Find what works for you and your customers, and add channels that help you reduce friction for your agents and payers. 
Personalized link that customers can use anytime – Each customer is provided a personalized payment link they can use anytime—whether that's rescanning their QR code or opening up a text or email. If enabled by the client, customers can even access their payment links directly from their digital wallets. 
Drive self-service – By giving customers an easy way to make payments on their own, without the need to call and speak to an agent, customers can self-serve then and in the future, helping you reduce operating costs. 
No other bill payment service provider offers a link that goes directly to a customer's registered payment flow to make payment process this quick and efficient. Part of a technology that evolved from our cash payment product, Smart Link offers an innovative way to reduce the steps customers need to take to make payments.
To learn more about how PayNearMe Smart Link can help you provide a seamless payment process for you and your customers, while also driving self-service and reducing operating costs, contact us today. 
*Only applies to one-time payments. For autopay or to review payment history, saved payment types or sensitive account information, further authentication is required.