Why IVR Payments are Still Critical for Call Centers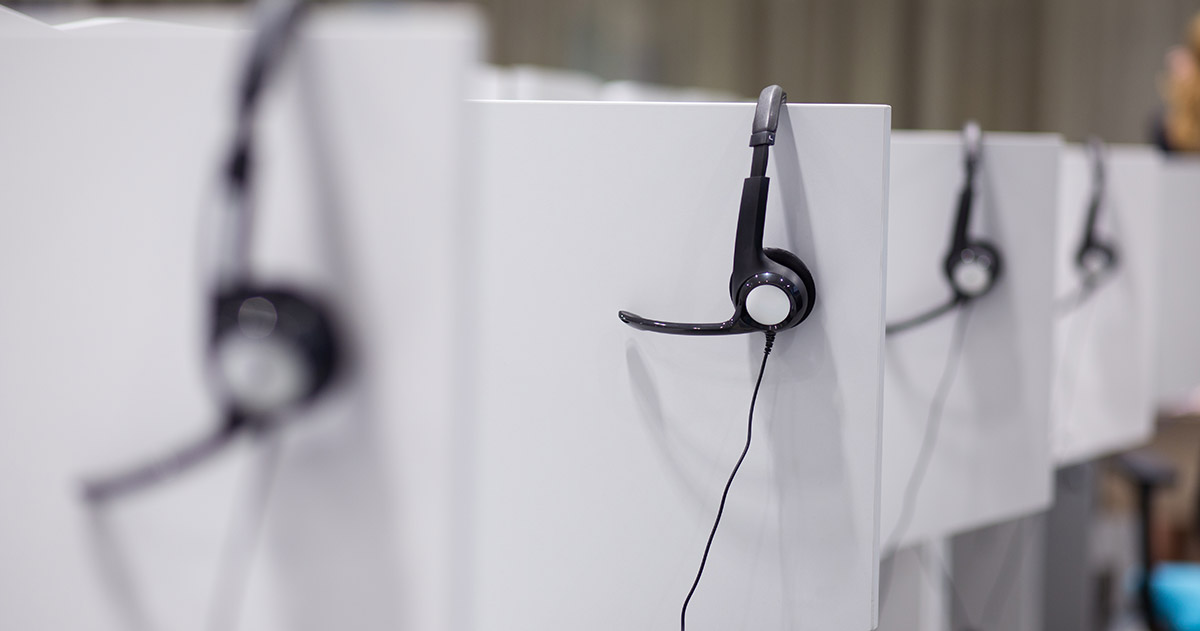 Call centers are the backbone of many lenders and financial institutions. Besides their most important task of inbound and outbound payment collections, call center agents perform crucial functions such as customer support, sending qualified leads to sales and building brand loyalty for your business. 
With all these critical tasks to complete, it's important that your call center staff invests their time in the most hands-on, high touch customer interactions rather than simple transactional calls. That's where Interactive Voice Response (IVR) payments come in. These allow customers to make payments via voice calls without interacting with live representatives, allowing your agents to spend their time with those who need it most. 
Top 5 Benefits of IVR Payments for Call Centers
Here are some compelling reasons businesses should invest in IVR payments for their call centers.
1. PCI Compliance
IVR payments are PCI-compliant, meaning they meet all the latest operational and technical regulations that seek to secure consumer's credit card data during card processing transactions. Allowing customers to dial directly into an IVR system to make a payment, or even allowing transfers from agents into an IVR when it's time to collect card data, creates a safe and compliant environment for everyone. 
Since the customer is keying in their own payment data, it also reduces the risk of data entry errors by call center agents. 
2. IVR Payments are Fast
Customers don't want to be put on hold before speaking with an agent to make payments. IVR payments don't need a live representative. As a result, customers are free to pay at their convenience. The process can take as little as one minute.
Keep in mind that businesses with fast processes can grow up to 1.4x faster than their counterparts and increase their customer lifetime value by up to 1.6x. Don't keep your customers waiting.
3. IVR Reduces Processing Costs 
The cost of running a call center department for payment processing hinges on the complexity of the payment procedure: longer talk times translate to expensive payments. 
IVR payment solutions involve an easy-to-follow procedure, guided by automated customer service. Additionally, the system can obtain specific information about customers that you can use in your marketing strategies.
With IVR, customers can solve problems on their own and seek information without engaging an agent. This payment solution may also help reduce call volume by training customers to be self-sufficient payers. 
4. IVR is Always On 
IVR payment solutions can be integrated with a company's system of record for a seamless payment process. In turn, call centers will spend less time reconciling payments and manually inputting data. 
Additionally, IVR payment solutions allow businesses to accept payments at any time of the day. They don't put customers on hold nor queue their requests. 
5. Bi-Lingual Support
In many cases, you'll have customers that prefer or need to speak Spanish to complete a transaction. This means customers can quickly access payment options in their preferred languages. Ensure to set the IVR system to the languages that your customers commonly use, such as English and Spanish. 
How an IVR Payment System Can Impact Your Call Agents
By offering an IVR system as the first line of defense, you allow your call center agents to:
Focus on Other Important Tasks
Since your agents don't have to help customers make payments over the phone, they can spend more time fielding difficult customer service inquiries and helping customers that have unique needs. They won't feel overwhelmed and can be even more motivated to work.
Better Focus on Collections 
By installing an efficient IVR payment system for your lending and financial institution, your agents don't have to waste time with on-time payers. This improves portfolio profitability for those accounts, translating to more business in the future. 
The call agents will be in a better position to focus on delinquent accounts, improving the chances of getting delayed payments faster. 
Improve Customer Satisfaction
One of the easiest ways to lose a customer is by putting them on hold for too long. Industry standards suggest that calls should be answered within the first 20 seconds.
Automated IVR payment solutions free up call center phone lines and allow faster access to agents for people who really need them. 
Reduce Mistakes 
Traditionally, when a customer had to make payments via a live representative, agents had to key in the payment details individually. This process was prone to a lot of mistakes, delaying processes. With an IVR payment system, your call center agents will tend to fewer payment calls, reducing the risk of mistakes.
IVR Payments Can Help You Boost Productivity
Don't keep your customers waiting — incorporate an IVR system today and streamline your processes. The benefits of IVR are clear and the associated costs are relatively low. This is, therefore, a sound investment with high ROI you certainly need to consider. 
PayNearMe's IVR payments are straightforward to implement and operate. They can exist as standalone payment processing platforms or you can integrate them with your existing IVR solutions. 
Besides IVR payments, giving agents a full suite of tools via PayNearMe's agent interface is the best way to make them more productive and increase on-time payments. Request a demo today.