Five Ways to Modernize Your Bill Pay Processes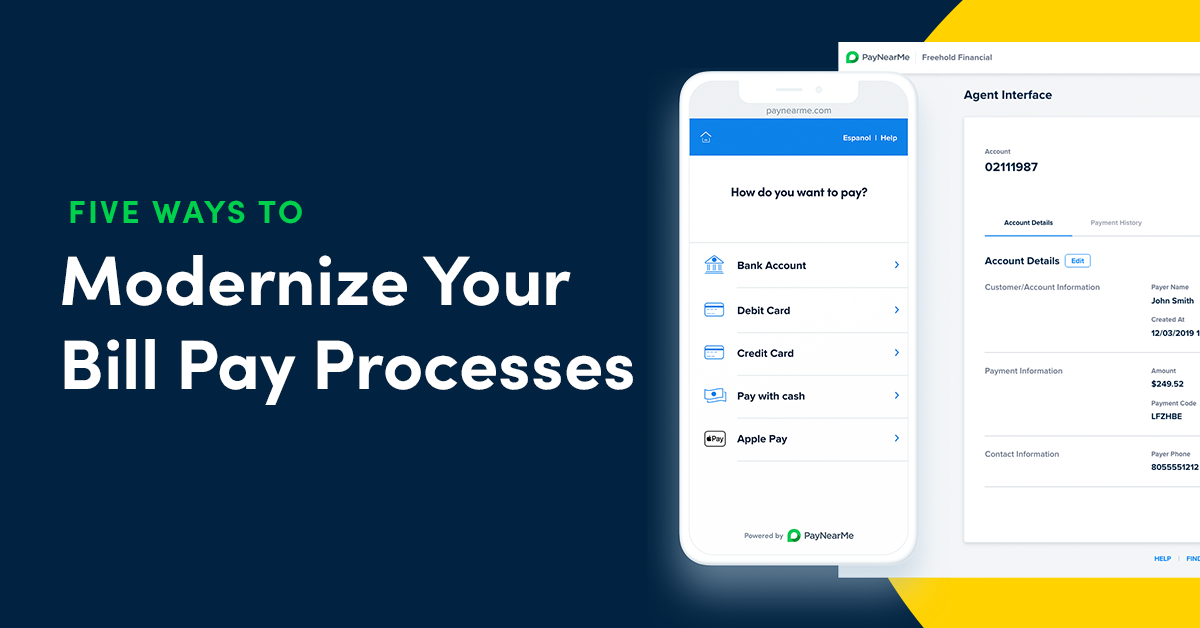 Learn how to improve margins with modern bill pay processes.
Profit margins in consumer finance are already low, with increased competition from fintechs and growing uncertainty about the economy compounding the issue. To improve portfolio profitability, many lenders are looking for smart ways to cut costs and boost productivity across their organizations.
Perhaps the most impactful way for lenders to do this comes from streamlining payment collection processes. Bill pay collections are often a labor-intensive and expensive endeavor for your servicing department.
Here are five ways that smart payments tech can help you modernize your collections processes and grow your bottom line.
1. Adopt Mobile-First Web Payments
More than half of all web traffic is mobile. Any modern-day business that accepts payments should deliver a payment experience that caters to and is optimized for mobile users across devices and platforms. After all, self-service web payments reduce a significant amount of the labor and expenses involved in in-person or over-the-phone collections. 
But mobile-first doesn't mean "go create an app". On the contrary, apps add more cost to the collections process. For example, maintaining apps require you to:
Develop apps that will work on iOS, Android and any other platforms your customers use
Update content and functionality to match your desktop web workflows
Provide the same reliability and uptime across apps and web experiences
Push for customers to download and consistently update their app
Responsive web apps neatly sidestep this problem, making it easy for customers to make mobile payments without any additional friction. Mobile-first, responsive payment flows scale backwards beautifully, working on larger devices without much additional work.
Using a fully-hosted payment flow like PayNearMe's can help you reach more self-service customers with little-to-no IT resources, making each self-service payment a profitable one.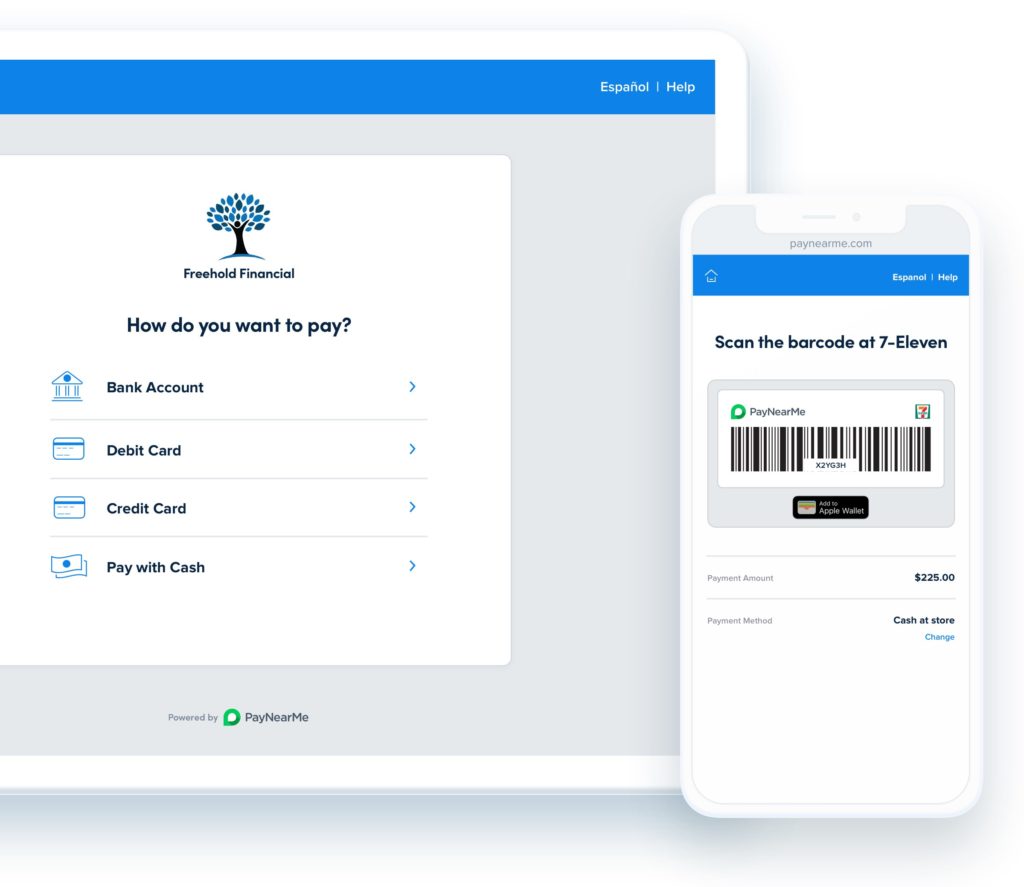 2. Give Agents Better Tools
When it comes to call center management, time is money. Every minute your agents spend on an inbound or outbound collections call eats into your margins. Without sacrificing customer service, you're left with another priority: minimizing the time it takes to initiate and complete payments. 
This is where a modern user experience comes into play. Your agents will be more productive on each call when they have:
All the information they need about a customer in a single screen
Quick access to make one-time, recurring and future-dated payments
A simple way to add new customers on the fly
The ability to send payment info by text or email with one click
All these improvements to the agent experience result in less talk time and more productive outcomes, adding up to significant call center savings over time.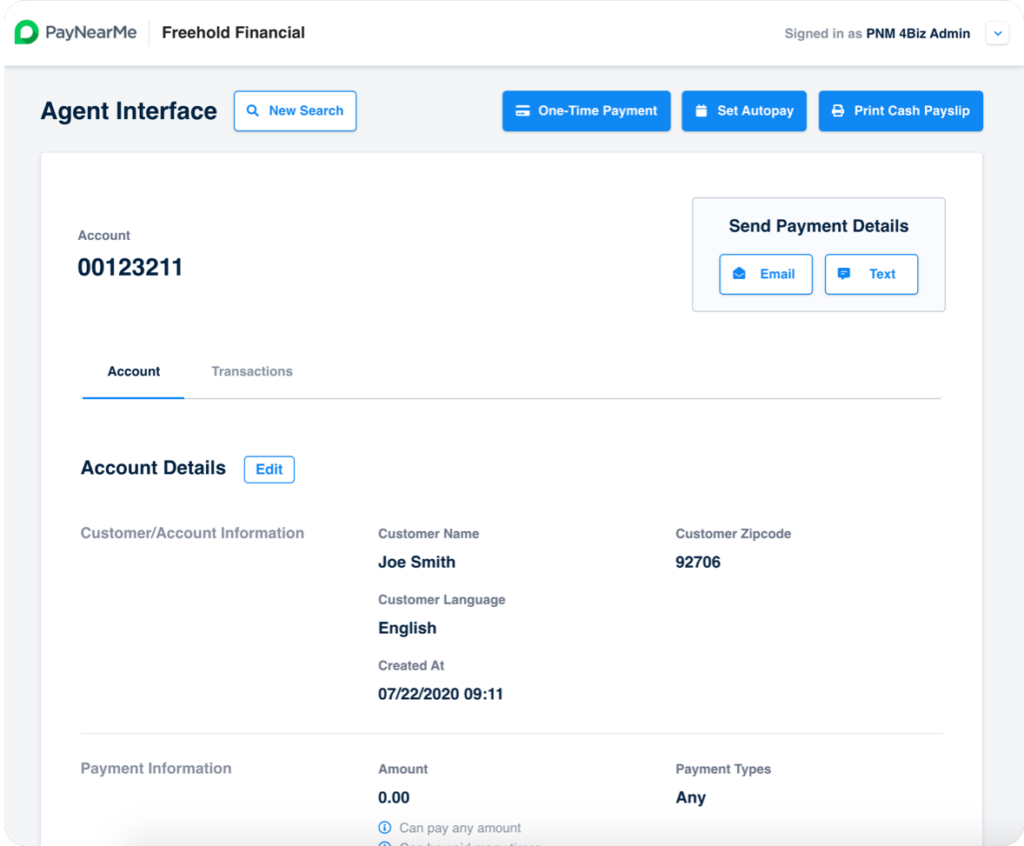 3. Switch to Digital Billing Reminders
Paper bills still have a large foothold in lending communications, adding substantial costs for postage, printing and processing. The simple change here is to adopt digital communications as your default method of payment reminders.
With mobile phones experiencing near universal adoption in the US, you can expect to reach all but a few of your customers through a combination of text messages, push notifications and emails. These communications cost a fraction of traditional mailings, and cut down the time to send from several days to several seconds.
Digital bill pay reminders also encourage electronic payments, allowing you to reduce the amount of lockbox or in-person payments you need to process each month. PayNearMe takes reminders a step further, offering one-click access to make a payment—no account number, username or password required.
For example, look how elegant and simple a payment process can be for your customers with pay by text:
By accepting payments via email and pay by text, you are supporting a more straightforward, intuitive, and positive experience for your customers while cutting down on both outgoing and incoming paper processing costs. 
4. Simplify Payment Channels & Reconciliations
Briefly mentioned above, multiple payment processing channels can be a substantial cost generator at your business. For many lenders, this can include:
Electronic payments via web, IVR and call center
In-person paper payments (cash, checks, money orders)
Mail-in or lockbox payments
Each of these methods add costs in other areas, namely for staffing your in-person payments and outsourcing your lockbox and OCR processing costs.
Going cash-free and consolidating all your payment options into a single flow for customers can greatly reduce the amount of time and vendors used for all these different tasks. For example, platforms such as PayNearMe all customers to pay with cards, ACH, cash and Apple Pay and Google Pay in a single web flow. Cash payments can be made at 27,000+ participating retail stores (including 7-Eleven and CVS Pharmacy locations) with a reusable digital barcode—turning the transaction into a guaranteed, electronic payment for your business.
Case Study: See how OneMain Financial went cash-free and saved big with PayNearMe – Read More
By consolidating your payment flows, you can refocus your employees efforts on high-touch activities including originations, onboarding and delinquent payment collections.
5. Future-Proof Your Processes
Becoming an early adopter of technology can lead to many positive outcomes, including customer loyalty, brand recognition and workflow efficiency. Identifying ways to digitize the payments process is an area that will pay off now and in the long-term.
For example, here are just a few ways that PayNearMe customers are implementing future technology today:
Pushing Digital Disbursements that provide instant funds instead of paper checks
Adopting cloud software like Agent Interface that allows employees to securely accept remote payments from anywhere
Integrating with digital wallets like Apple Pay and Google Pay that put your billing information directly in a customers smartphone
Adding Custom Fields and Business Rules to automate redundant collections, compliance and maintenance tasks
These new methods are not only appealing to Gen Z and Millennial customers, but also giving your business an efficient way to digitize your servicing and collections processes.
Get Modern Payments with PayNearMe
Here at PayNearMe, we provide innovative payment solutions for businesses looking to deliver a modern payment experience that reduces friction for their customers. Get in touch with our team to learn more, or browse the features of our payments platform.