New Data: Consumer Bill Pay Trends During COVID-19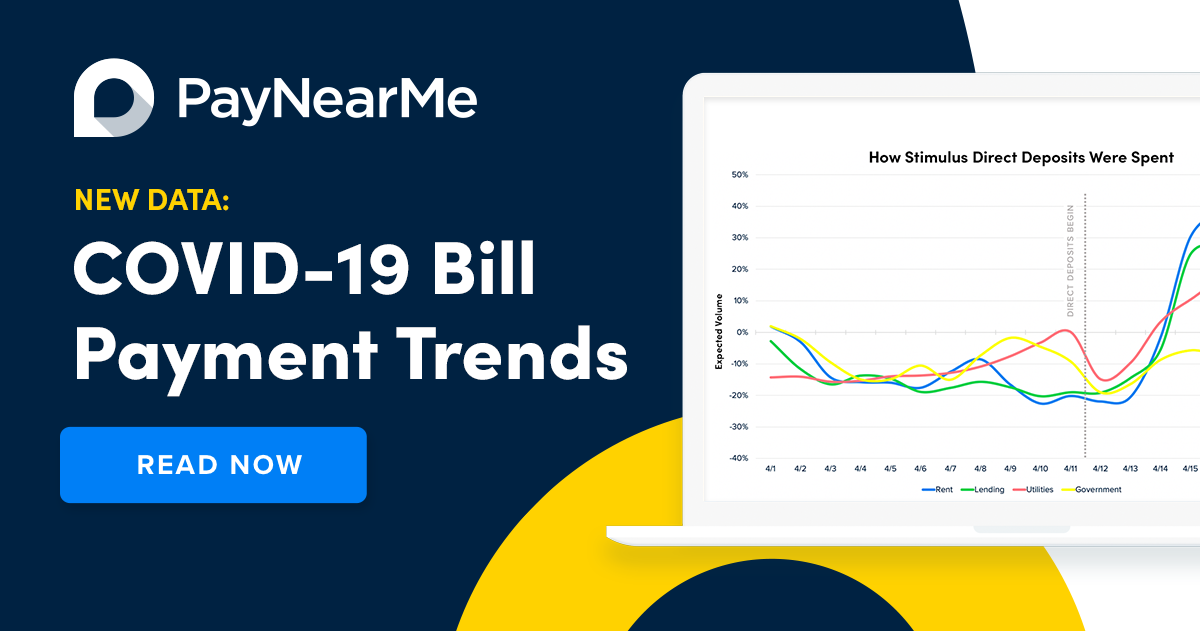 The COVID-19 pandemic will impact people both emotionally and financially for months – maybe years – to come. So what can consumer bill payment activity tell us about their priorities, habits and behavior during the first months of shelter-in-place orders?
PayNearMe analyzed hundreds of thousands of bill payments made by U.S. consumers between March 1 and April 17 to explore those answers.
To view the official press release with our findings, click here.
To view the most recent charts and data, visit the official page here.