The Biggest Challenges with Remote Collections (and How to Solve Them)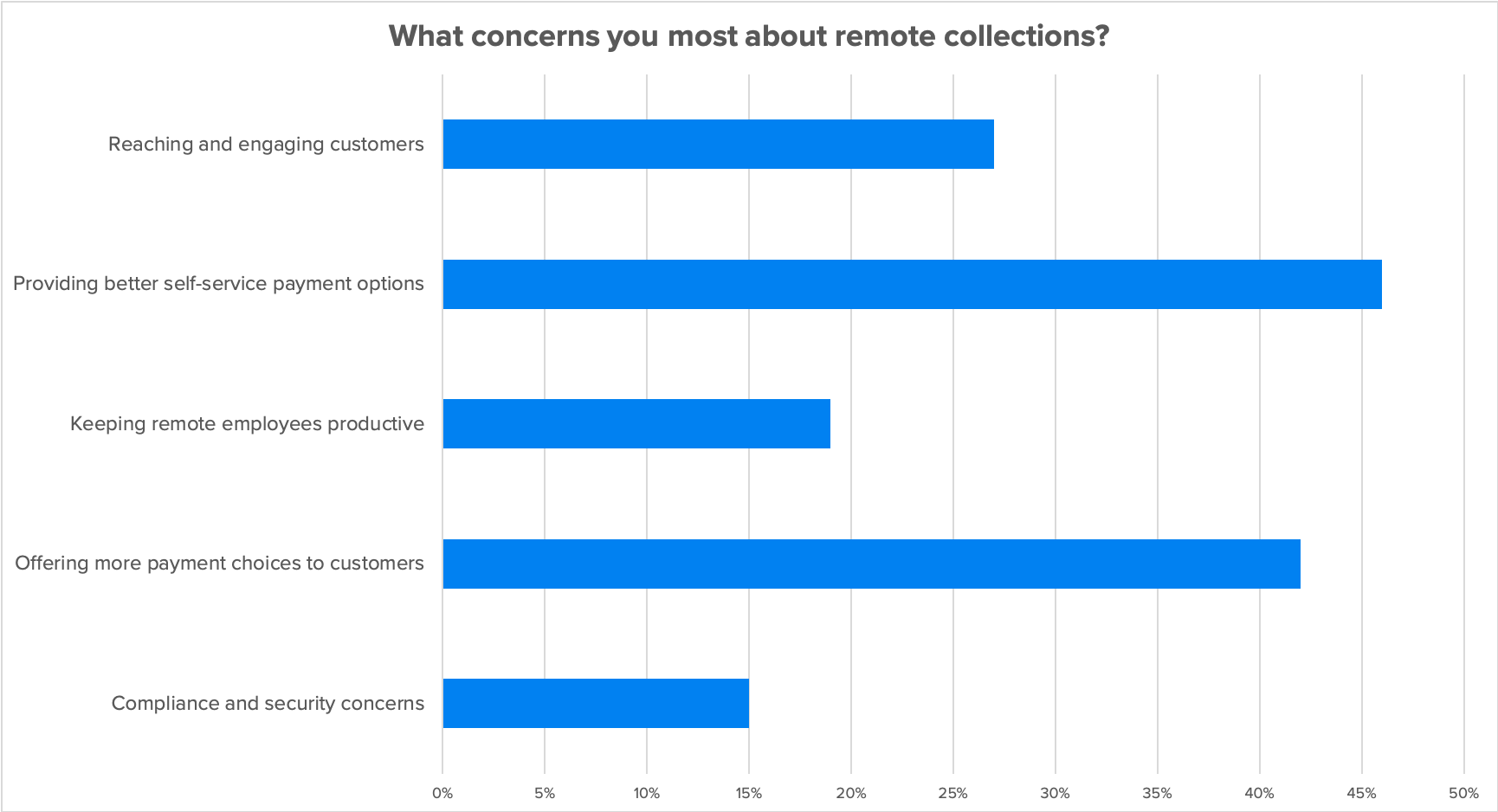 Even five months into the work from home era, remote call center collections and payments remain uncharted territory for many lenders. In a recent webinar on the topic, we asked our audience what concerned them most about collecting payments remotely.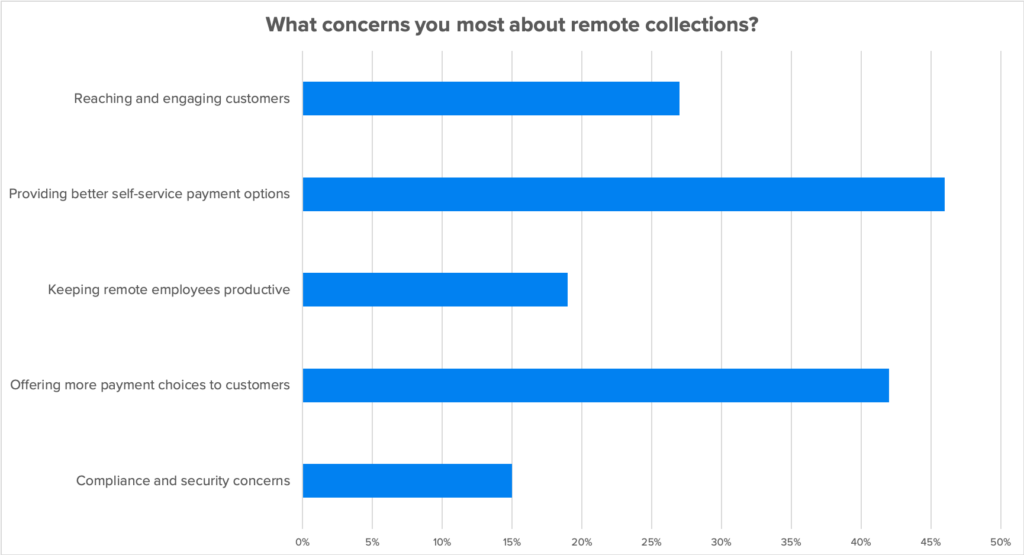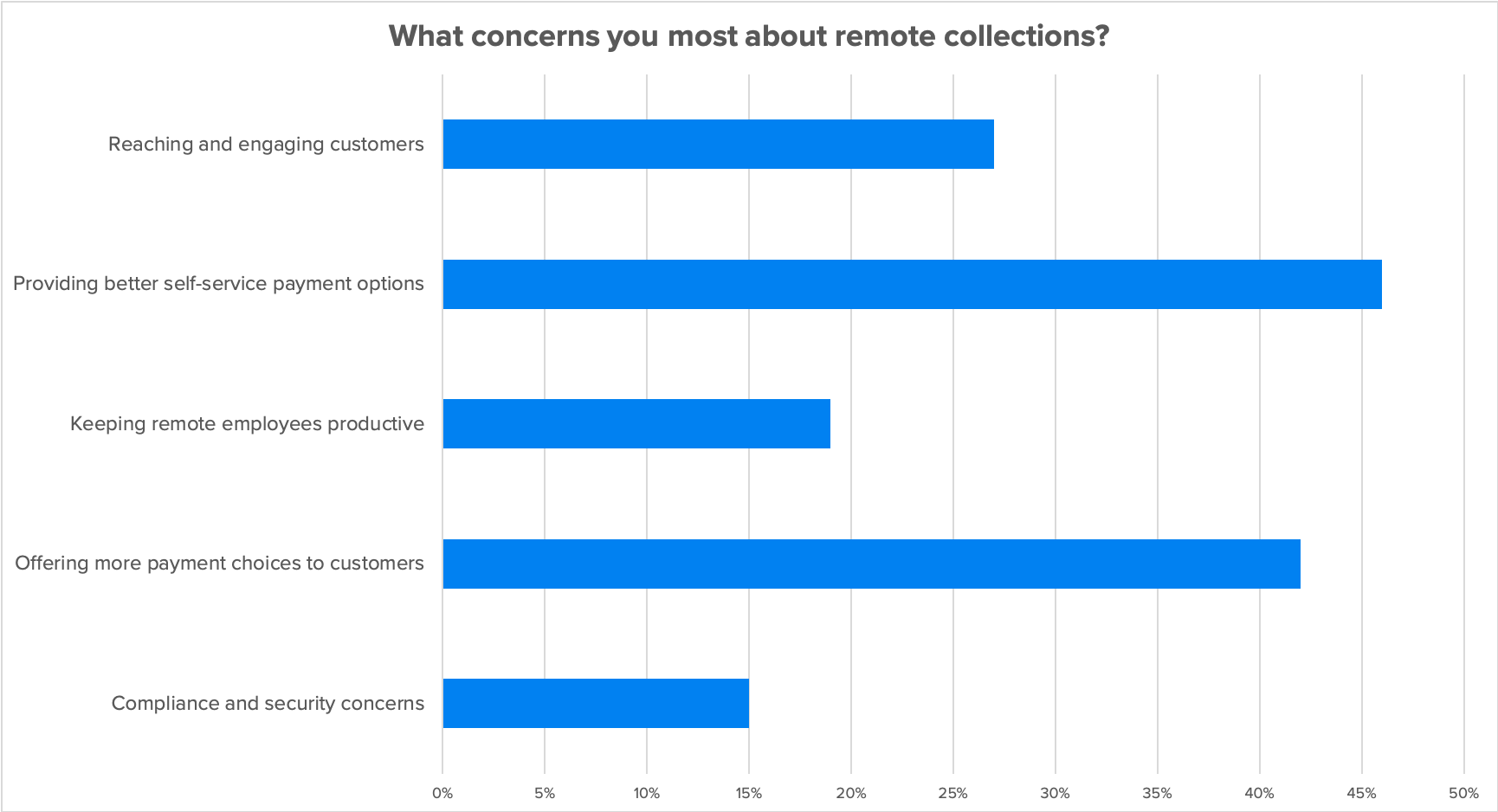 Unsurprisingly, answers varied, and most participants chose two or more challenges, with providing better self-service channels and offering more payment options for customers as the two biggest concerns. 
These concerns are amplified due to silence from regulators. According to AFSA, only eight states had issued permanent work from home guidelines as of August 10, 2020. Of those responses, half are allowing permanent work from home (AZ, DE, GA, IN) while the other four respondents (AK, MS, MT, NV) are not allowing it permanently.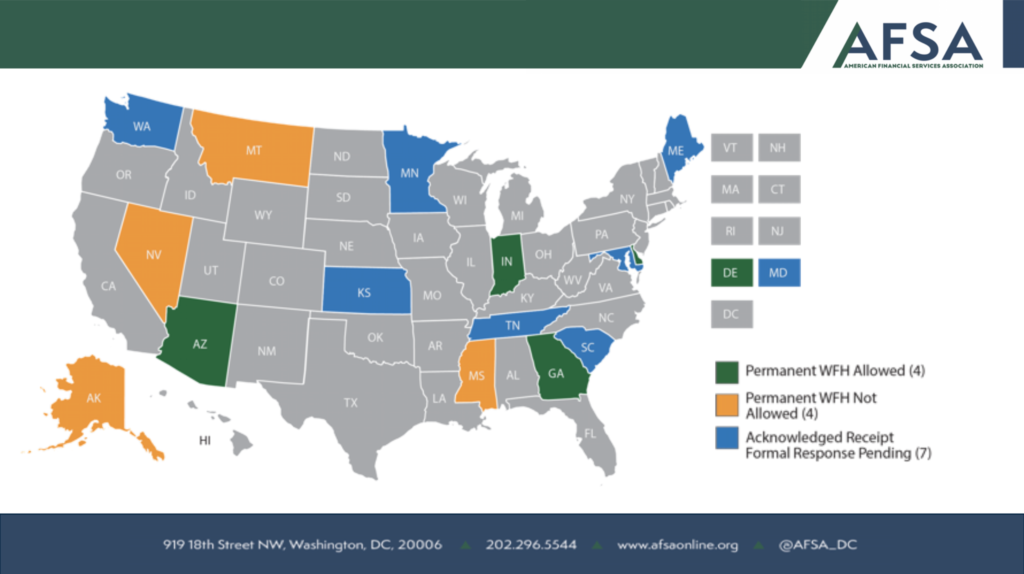 Given all this uncertainty, it can help to have a basic understanding of remote call center best practices. Here are some of the most popular guidelines for remote call center collections that we share with our customers. (For the full set of recommendations, check out our on-demand webinar from August 13.)
Reduce Your Compliance Scope
Compliance in your call center is hard enough. At home, it's nearly impossible to maintain. When preparing your remote employees to stay within PCI and NACHA compliance guidelines, consider how you can reduce the compliance burden on your employees by reducing the amount of sensitive data they handle. 
For example, one of the most difficult aspects of call center compliance is protecting customer card data that is shared over the phone. Instead of allowing agents to take this data, train them on how to transfer customers to a secure IVR to complete their payments. 
You could also take self-service a step further and allow agents to use text messaging and email to push payment links to customers, allowing your staff to stay on the phone while customers complete a payment on their devices. 
Encouraging customers to complete payments and authorize autopay transactions by themselves removes much of the compliance burden on your team. You can supplement their efforts by having a few agents that remain in your call center for customers who insist on paying over the phone. 
Offer Remote Alternatives for All Payment Types
A recent study by BCG showed that after the pandemic ends, at least 24% of consumers plan to either reduce or eliminate branch visits completely. This can create many issues for in-person payers, especially unbanked and underbanked customers who need to pay with cash or money orders each month. 
You can give these customers more remote options by offering an offsite cash option that allows them to pay with cash at retail locations close to their homes. For example, PayNearMe's cash network includes tens of thousands of payment locations across the country, including participating 7-Eleven and CVS Pharmacy stores.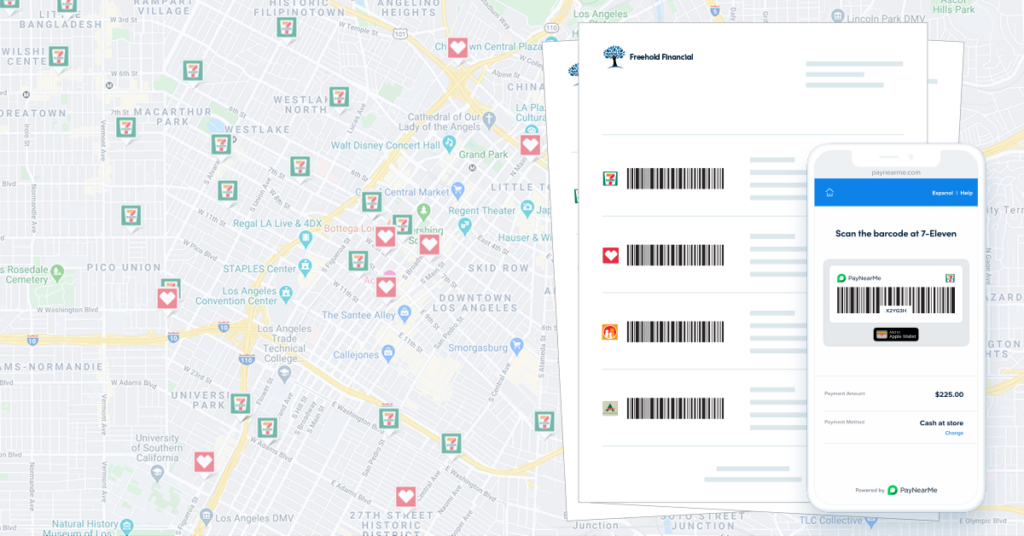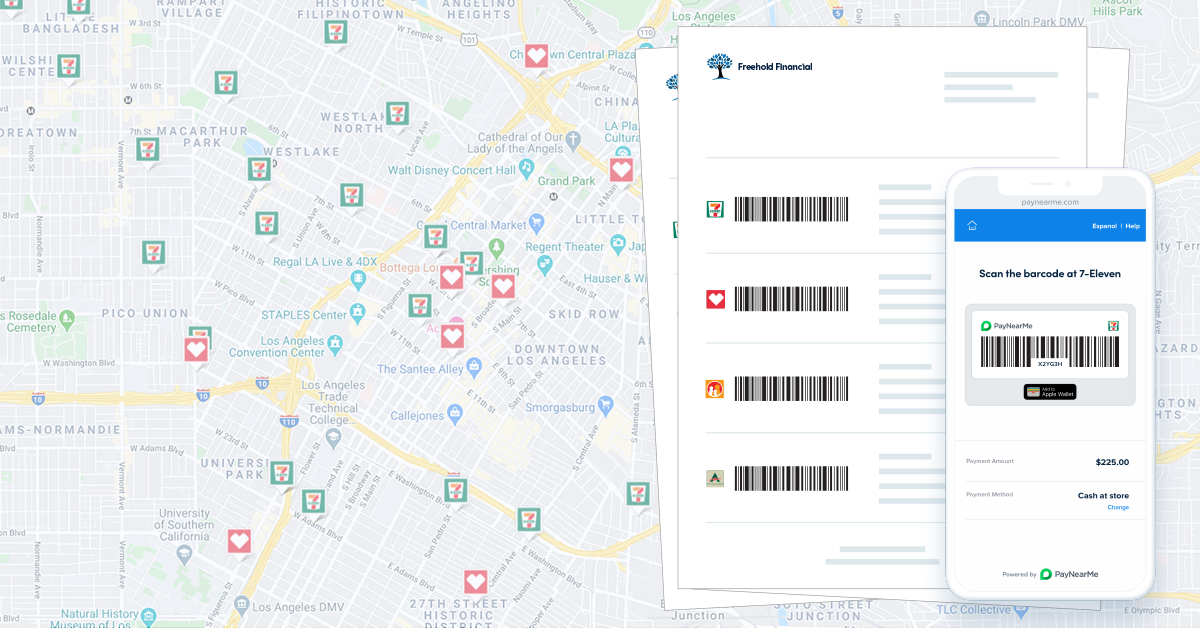 In addition to cash, offering more electronic payment options (e.g. cards, ACH, Apple Pay, Google Pay) gives customers the flexibility to pay any way they want from the comfort of their homes. 
Make Self-Service Payments the Norm
The simplest way to collect remote payments is to encourage customers to self-service. This has traditionally been a challenge for many lenders and financial institutions, depending on face-to-face and phone-based payments for a large proportion of customers. 
But in the past five months, external pressure has been forcing many customers who had relied on these high-touch payments in the past to change their payment habits. Over 51% of consumers are now using contactless payments, and according to OnDot, 30% of those polled were going contactless for the first time during the pandemic. 
Now is the time to start to transition your own customers to self-serve. You can do this by encouraging and promoting these behaviors in every payment interaction. Here are a few ways we've seen our customers achieve this: 
Include personalized QR codes on paper statements

. When scanned with a smartphone camera, these codes can send customers directly to their own payment page without typing in a username or password. 

Train call center employees

to lead every call with the question "Can I send you a text or email with your payment link?"

Include prompts for "Setup Autopay" and "Add to Wallet"

on all your payment receipts to customers, encouraging them to activate these services anytime a payment is completed.

Route all initial payment calls to IVR

, offering an option to speak to an agent only after the automated payment prompts have been given.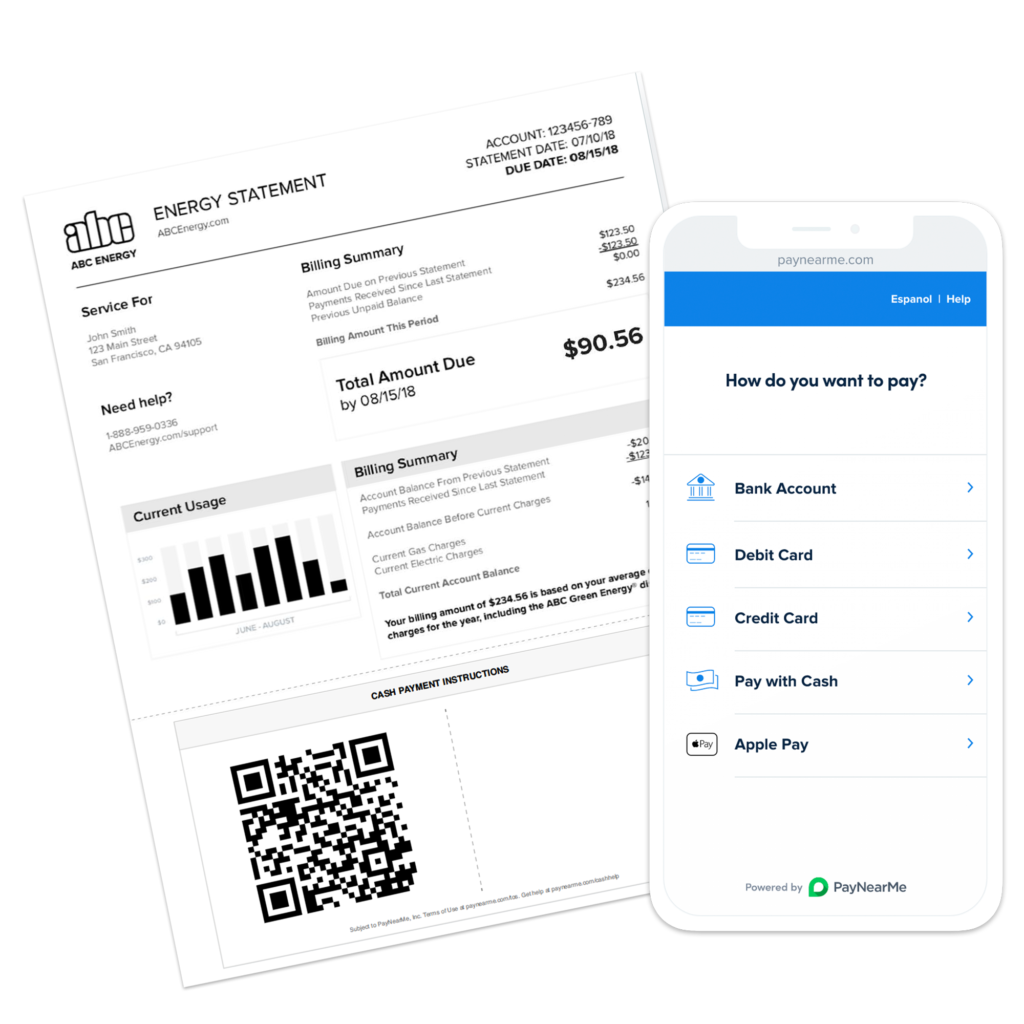 These constant reminders will help you educate your customers about self-service—and continue to convert a higher percentage of your base over time. 
Go Remote with PayNearMe
We've helped thousands of billers ramp up their remote collections initiatives with our innovative payments platform. For more information, take a look at our remote payments resources, or contact our team for a personalized platform demo.