How to Streamline Collections with Self-Service Payments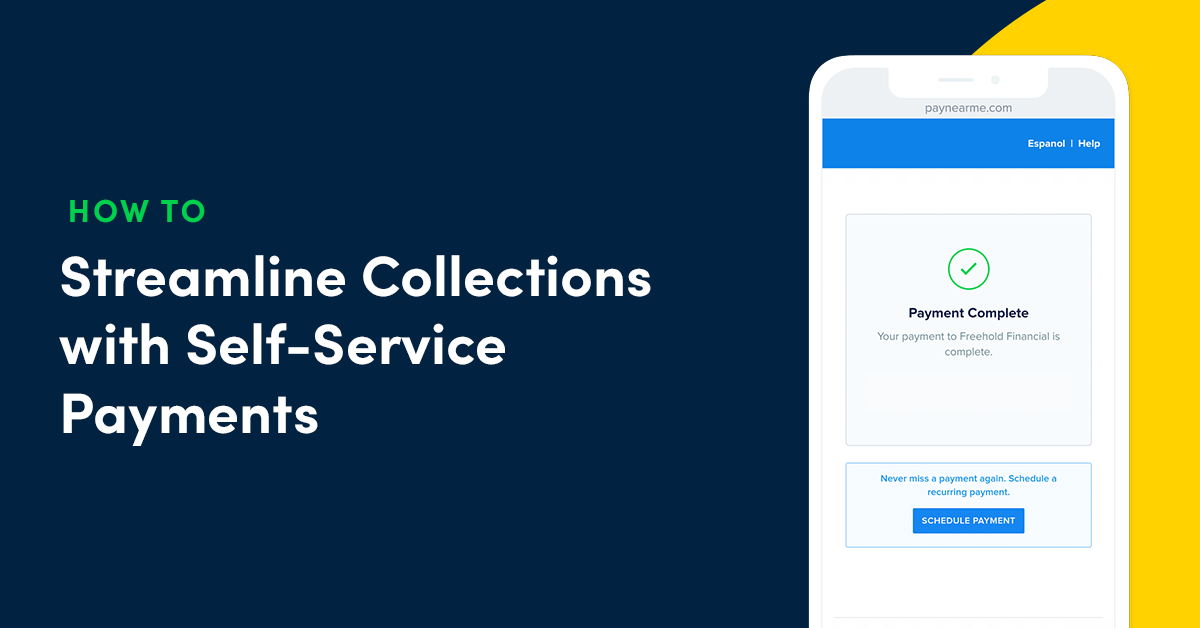 Working from home measures have created a shift in consumer behavior as people now prefer contactless payments over non-contactless payment methods.
For many businesses, an increase in remote, self-service payments comes as a welcome development. These payments help to streamline and automate the bill payment process, allowing customers more flexibility to pay when, where and how they choose.
Overcoming the Change Curve
Though an overwhelming proportion of your customers likely pay their bills on time, changes to bill pay habits can create friction for some. Many prefer to pay in-person, by mail or through the call center because it's the way they've always made payments in the past.
It is essential to train customers on the benefits of self-service, showing them how easy it can be to pay on their smartphones, setup autopay or transition to in-person cash payments at local retail stores instead of at your branches. Building trust in the new process takes time, but is one of the most important factors in overcoming the change curve.

Image courtesy Mindtools.com
Once you have secured the trust and loyalty of your customers, you will find it easier to nudge them to use self-service payments.
Self-service allows you to improve portfolio profitability and redirect your customer service representatives to focus on collecting payments from those who need it most—namely, delinquent payers and those with complex customer service issues.
Four Ways to Promote Self-Service Payments
In our recent webinar on remote collections and payments, respondents from different lending organizations and financial institutions identified providing better self-service payment options as their biggest remote collections concern, followed by the similar issue of offering more payment choices to customers.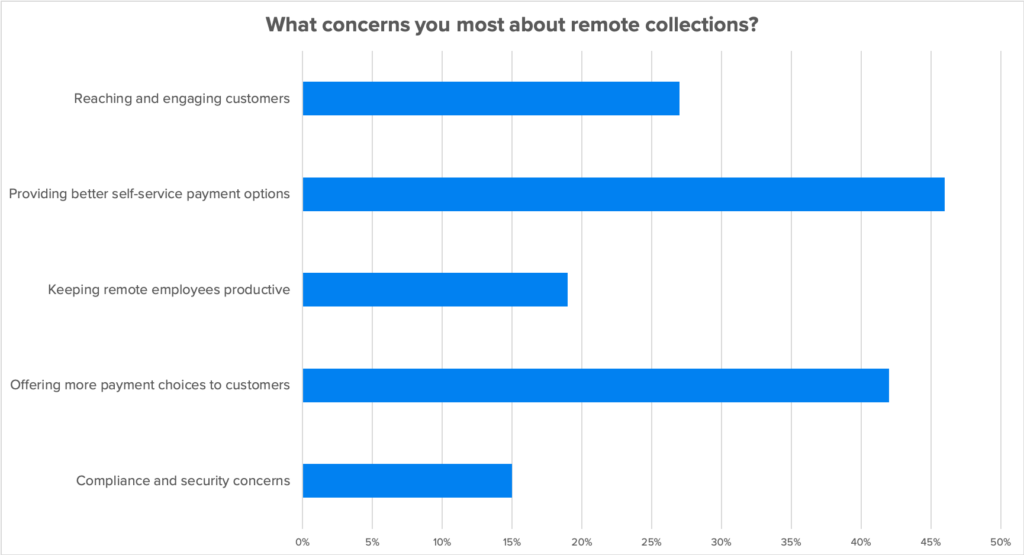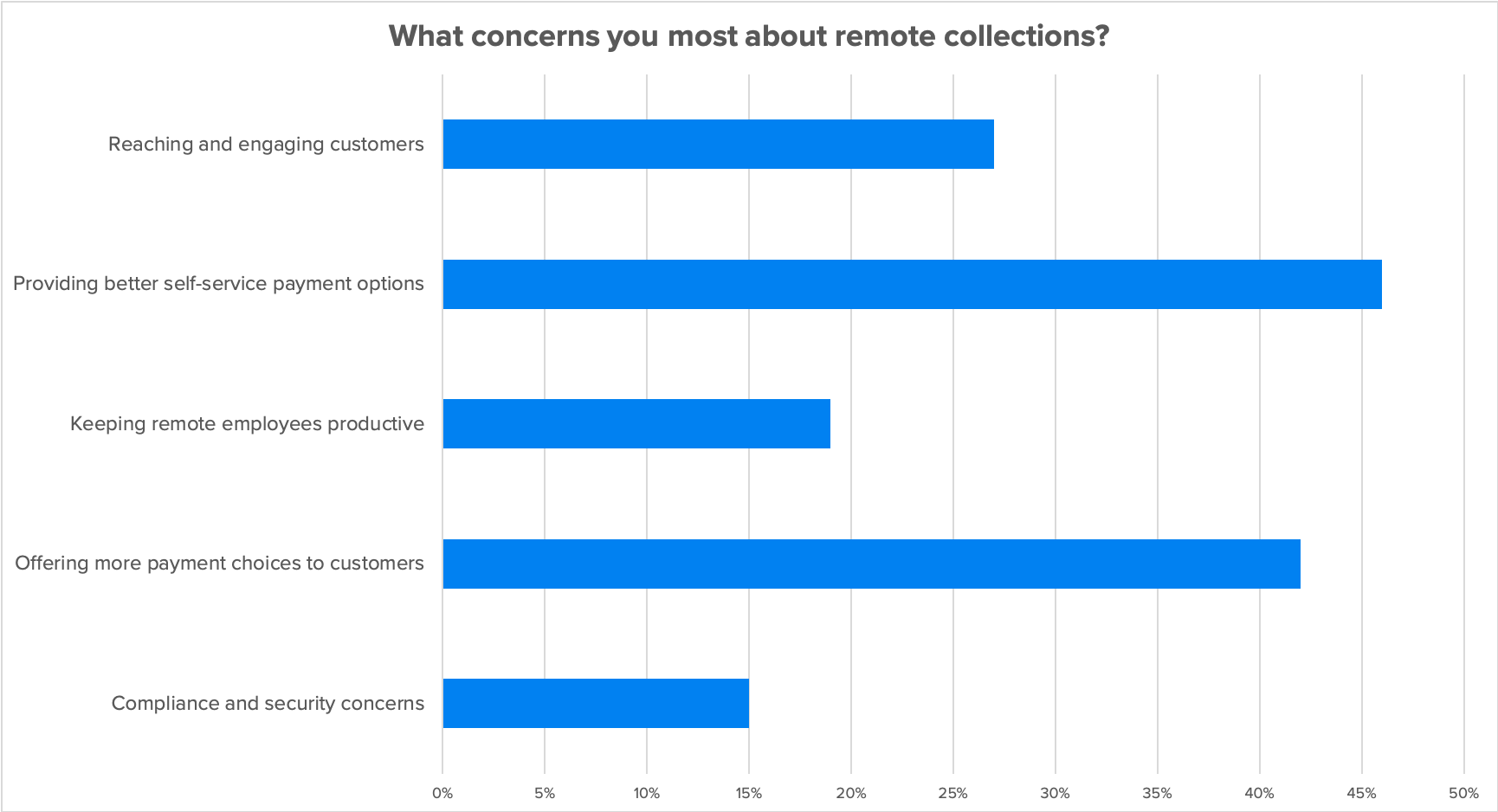 Source: PayNearMe
Here are four cost-effective ways to promote self-service payments that will improve remote collections and optimize the bill pay processes.
Send Automated Payment Reminders
Automated payment reminders are the fastest and easiest way to encourage self-service, especially when linking directly to a payment portal or screen. Sending automated text messages, emails, and push notifications to your customers guarantee they will get these reminders on the devices they already use to make payments, allowing a more seamless bill pay experience.
If you send out payment reminders, always include a "link of least resistance" – meaning a direct link to make a payment without asking the customer to navigate through your website, download your app or remember their account number, username or password. You can also direct your customers to an agent who can help them set up a self-service payment, allowing your call center to remove the initial friction involved.
Highlight the ease, safety, and convenience of receiving automated payment reminders by clearly defining the process and requesting an opt-in.
If you currently send paper statements, you can include a QR code that your customers can scan with their smartphones to direct them to their payments page, turning offline experiences into digital payment flows.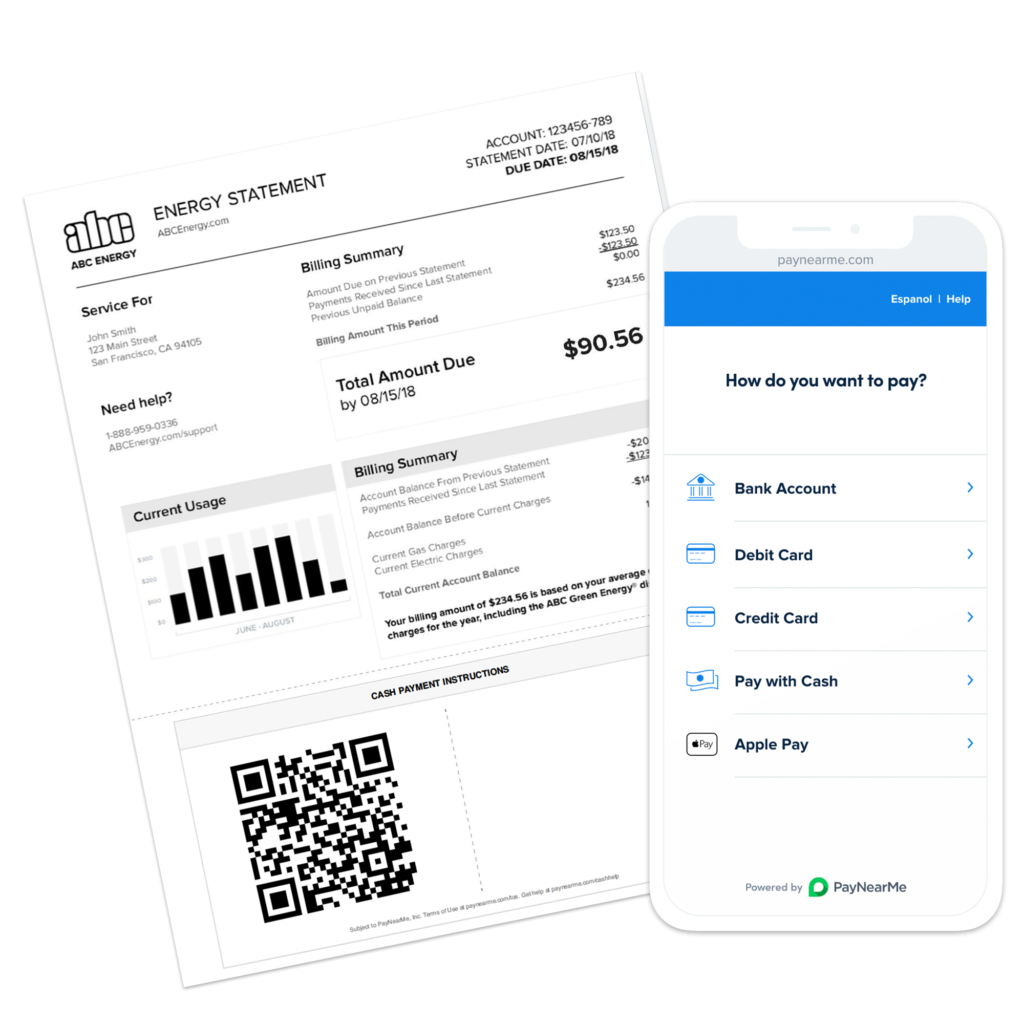 Encourage Autopay Enrollment on Payment Success Screens
The best time to entice your customers to sign up for automatic payments is immediately after they've completed a one-time transaction. At PayNearMe, we add a button on every payment receipt that encourages customers to set up a recurring payment schedule.
Make the offer natural-sounding and frictionless on the thank-you screen, allowing a seamless transition into the autopay setup. Show customers how easy future payments can be by using language such as "Never miss another payment. Schedule autopay now."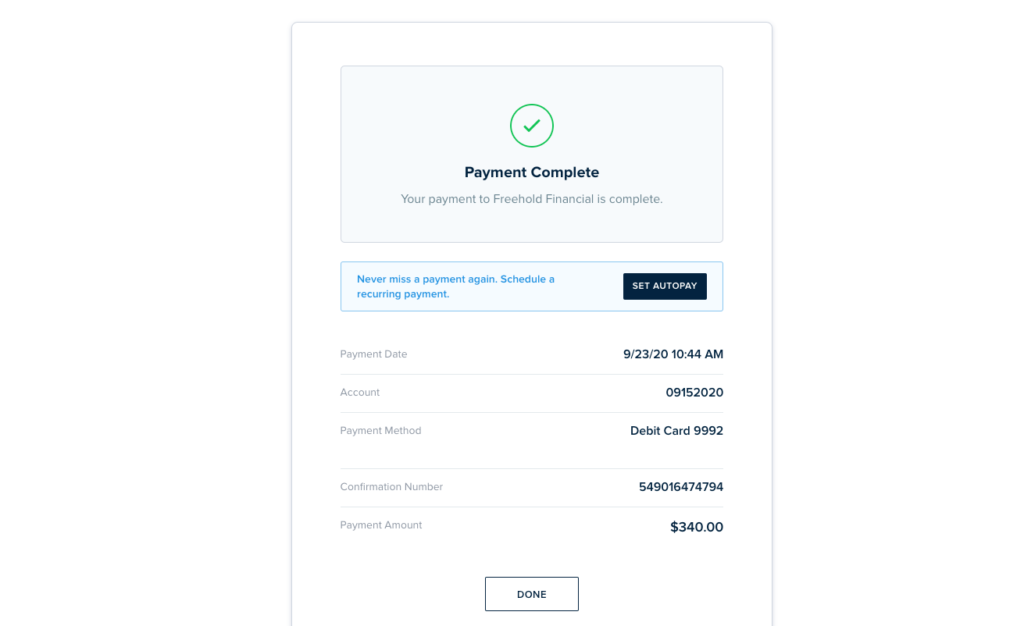 This approach has an added perk for your business. Since the customer reached a receipt page, you know they used a valid payment method to pay their bill. There's a good chance the customer will use the same payment method for their autopay transactions, helping you reduce payment exceptions.
Have Agents Promote Self-Service
For those with active call centers, you can train your agents to educate and promote self-service payments while on the line. Agents can walk customers through the easy and convenient self-service payments process and then ask if they want to pay through text or email in the future. Instruct them to offer customers payment links via text or email.
Customer service representatives can also prompt the customers for autopay immediately following an over-the-phone payment, saying "Would you like me to schedule recurring payments with this same payment method for you?"
This can be done via phone or pushed to the customer through a text message or an email while they remain on the line to fill in their bank details or credit card information.
Integrate with Digital Wallets
Digital natives will soon become the largest consumer group in the U.S. market. Gen Z consumers alone have a purchasing power of $143 billion. Being digital natives, Millennials and Gen Z-ers are more likely pay via digital wallets such as Apple Pay or Google Pay. This is quite beneficial because:
Consumer payment information is securely saved on the digital wallet, making all future payments straightforward and fast.
You can easily send payment reminders through push notifications for customers using mobile payments.
Mobile wallets let you show due dates, amounts, and previous bills and transactions. It also provides easy access to payment links.
To take advantage of these benefits, include "add to wallet" buttons for Google Pay or Apple Pay throughout the payment process. Additionally, provide an easy-to-follow guide for customers who are unfamiliar with mobile payments but want to set up their wallet.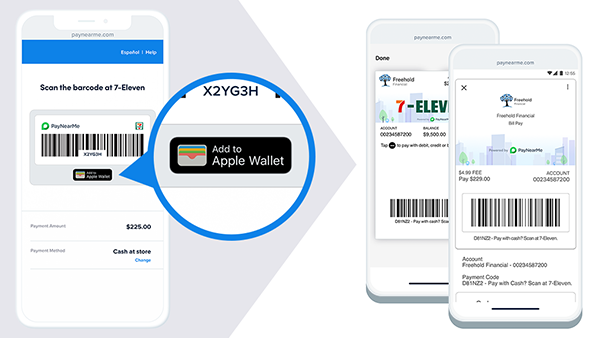 Billers can also highlight to their customers the benefits and conveniences wallets afford them in viewing bills online, tracking transactions, and reviewing their payment history.
Get Started with PayNearMe
The less time you spend collecting payments from on-time customers, the better it is for your business. Not to mention, a self-service payment option offers a high-value customer experience since your customers can pay any time, in any way, at any place.
PayNearMe is a secure and stable payments platform that uses modern technology to offer a broad range of capabilities to its users, which includes automatic and self-service payments.
We will provide all the tools you need to get paid and give your consumers options to make on-time payments. PayNearMe will also help you automate and streamline your backend processes so you can digitize, handle, and collect payments with improved efficiency.
Does your business need secure and reliable self-service payment options? Check out this quick overview of PayNearMe or request a demo now.