The Increasingly High Cost of Ignoring Self-Service Payments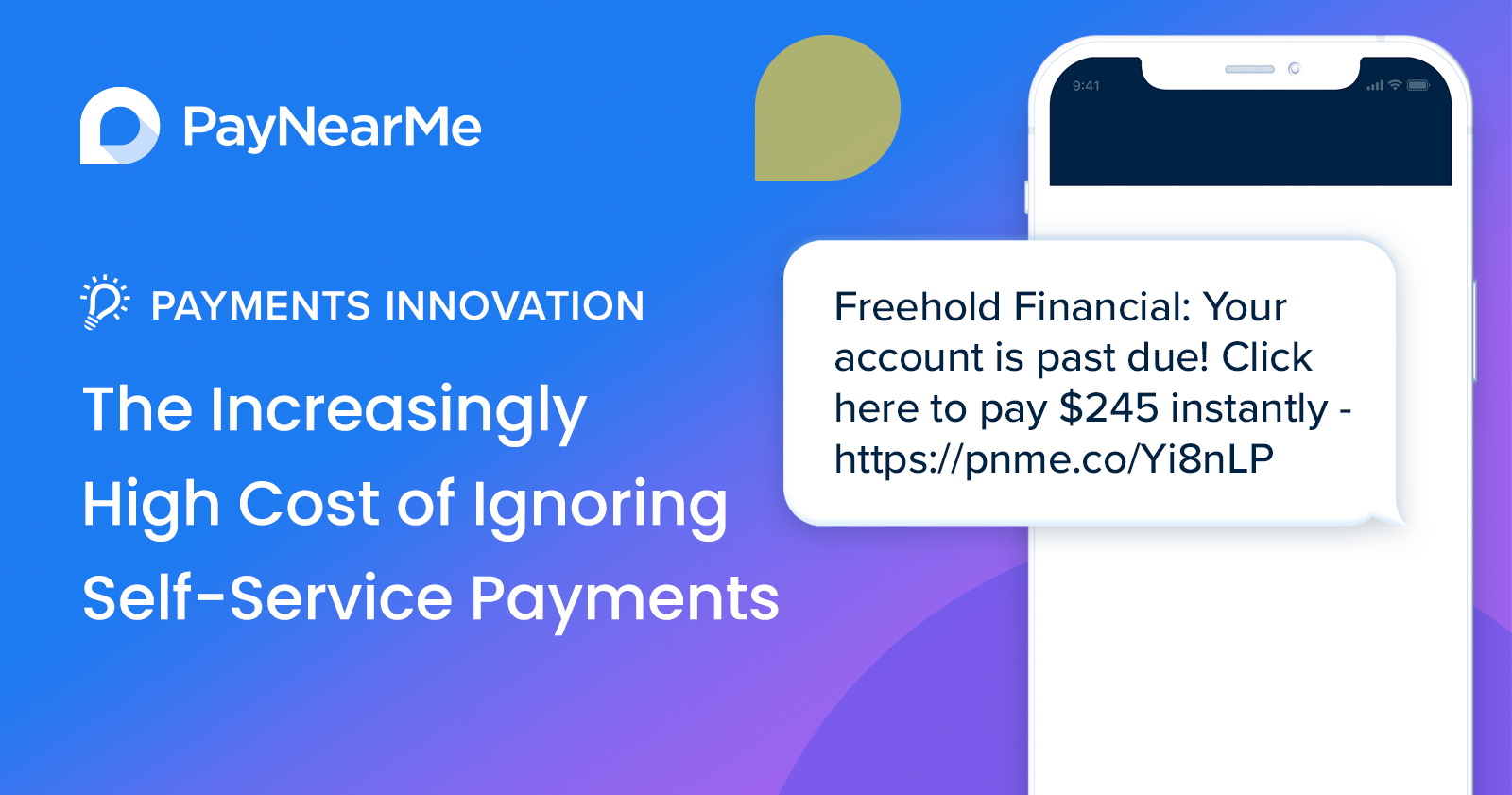 Lenders are facing a tipping point, as a tough economy and high inflation are driving up loan delinquencies. Legacy processes for collecting payments — particularly by phone — are eroding profit margins and making it harder to serve customers. To improve loan performance and the customer payment experience, lenders need to transform traditional payment operations with innovative self-service automation.
Taking payments over the phone is better than no payment, but it comes at a high price. The average cost of a contact center call is $8.01 — 80x more expensive than a self-service interaction. When you consider that many payment-related calls could be handled by self-service (make a payment, set up autopay, change payment date, login issues), it's clear to see that these costs could be avoided.
Compounding the problem is the fact that contact centers are overloaded with calls recently, with 48% of lenders expecting to see an increase in call volume in 2023. At the same time, it's gotten harder to find agents to handle the load. In a PayNearMe survey, 44% of lenders are having difficulty filling customer service and collections jobs. That can mean longer wait times, frustration for customers and agents, and potentially more missed payments.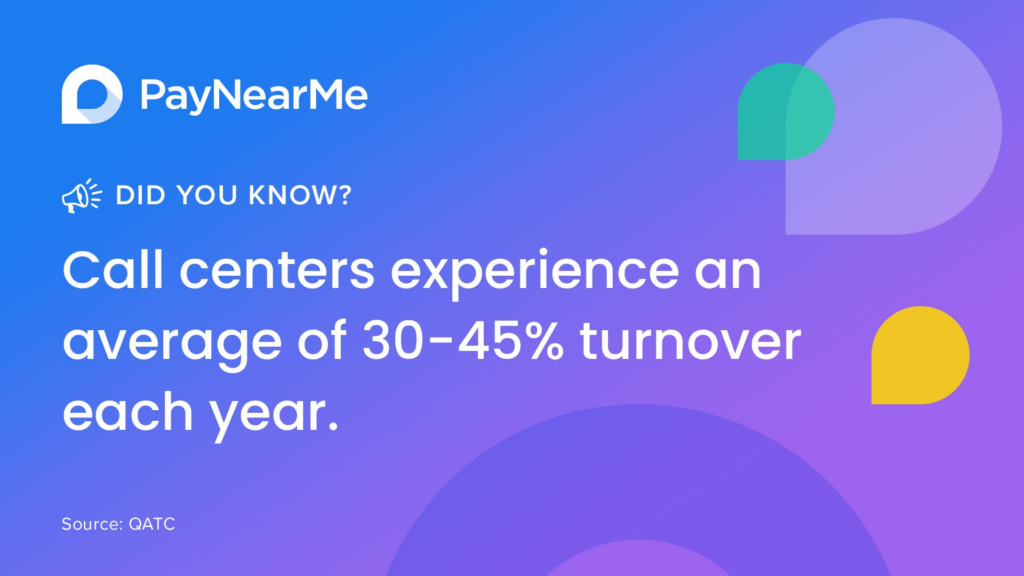 Replacing transactional calls related to bill pay with automated self-service helps solve a number of challenges. It gives customers a seamlessly simple modern experience, with the flexibility to pay how, when, and where they prefer. And it frees up agents to focus on solving problems for customers, and to make outbound collection calls.
Why Customers Call to Pay
First of all, making payments by phone is often just an old habit for some customers. It can also be a natural follow-on to loan processes that typically start and close with in-person interactions. For digital natives who generally opt for managing everything from their mobile device, calling to make payments may signal that their preferred methods weren't available.
Although most lenders support online payments, the login experience is one of the top pain points for consumers. 52% of people say that remembering usernames and passwords makes paying bills more difficult. And 30% complain that it's hard to navigate poorly designed biller websites.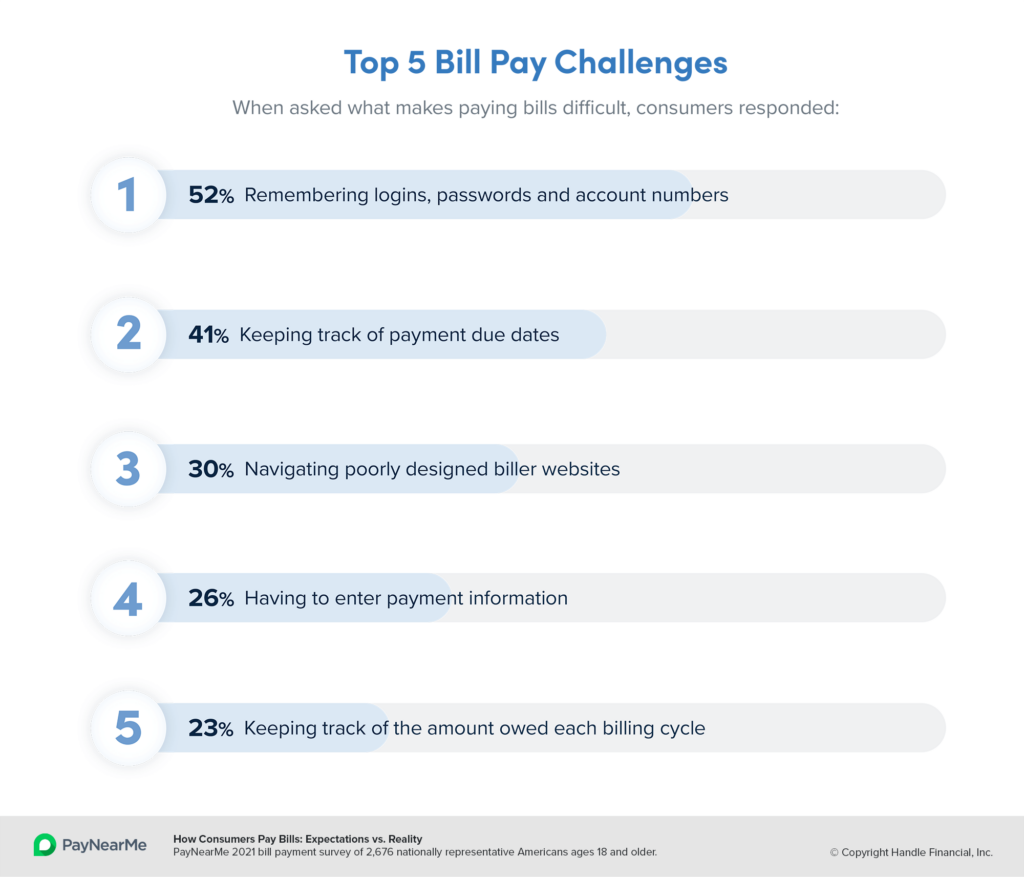 Another top challenge is keeping track of payment dates. Customers might call just to find out how long they have until a payment is due, or to squeeze in under the wire to meet the deadline. Nearly two-thirds of consumers say that receiving digital reminders (text message, email or push notification) would make it easier to pay bills (and hopefully easier to pay on time).
The High Costs of Manually Processed Payments
Agent-assisted payments carry a range of disadvantages, from higher operational expenses to negative customer impacts. Let's unpack it.
From a customer perspective, calling to make payments can be a frustrating experience:
Time-consuming – Paying by phone is cumbersome compared with the fast, frictionless mobile payment experiences people are now used to with many apps.

Limited payment windows – Customers must call during business hours, which can be inconvenient or difficult (especially if they are at work or school all day). And the limited time frames can create long wait times during certain hours of the day or days of the week.

Too few payment options – 8 in 10 consumers use digital wallets like PayPal, Venmo and Apple Pay. Unbanked customers often want to pay with cash. Neither are possible when paying over the phone.

Language barriers – For non-English speaking customers, if lenders don't have agents who speak multiple languages, paying by phone creates a real problem.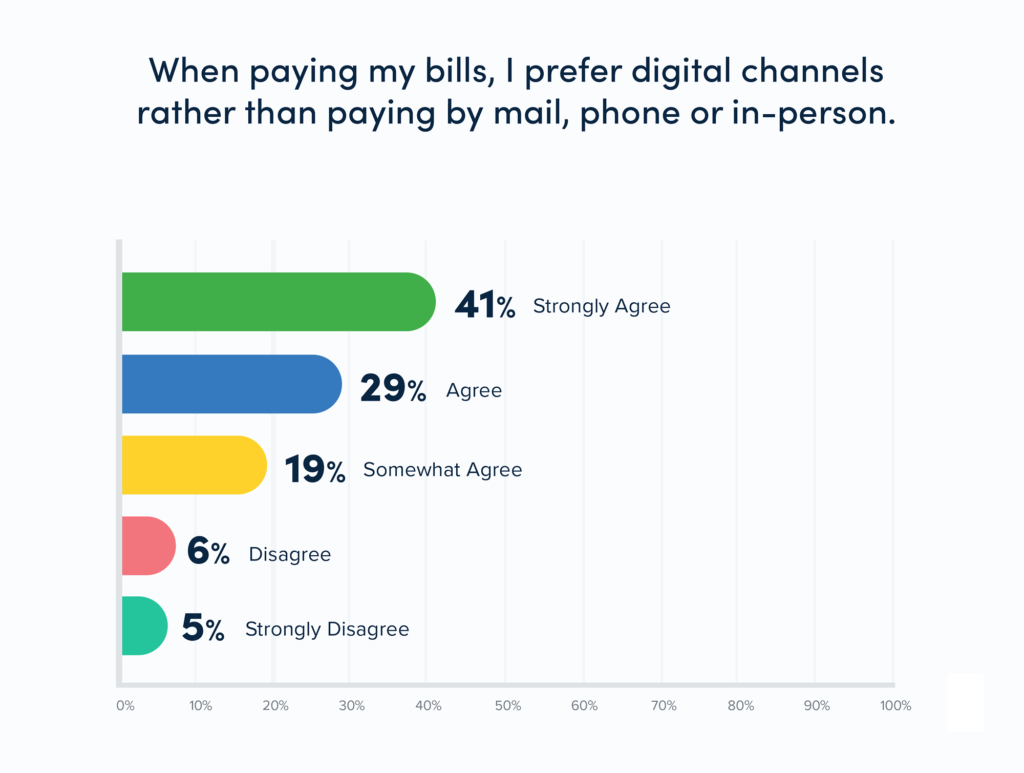 From the lender perspective, along with escalating costs, accepting payments over the phone creates additional challenges:
Difficulty with staffing – Lenders may struggle with hiring and affording enough agents to handle heavy call volume. Especially during peak times, an understaffed call center can lead to stressed employees dealing with disgruntled customers, which is a recipe for burnout and turnover.

Compliance – Taking payments over the phone, especially card and ACH transactions, comes with added PCI compliance scope that can increase risk. The rise of remote agents is adding a new layer of complexity and cost.

Risk of agent error – As phone payments require agents to manually enter data such as a customer's debit card number, there's always a risk of employee input error.

Hard to scale – To serve more customers, lenders will need to keep increasing overhead to handle phone payments, which makes scaling difficult and cost-intensive.
Transforming the business with self-service digital payments may seem like a daunting change. But if lenders don't invest in modernizing payment experiences, their total cost of acceptance remains high and may keep going up.
The Self-Service Opportunity
Empowering borrowers to easily pay their loan using a mobile app and their preferred methods, can dramatically improve customer payment experiences and lender profit margins. This self-service automation enables both independent lenders, such as Buy Here, Pay Here (BHPH) auto dealerships, and larger lenders to reap significant benefits, including:
Reduce servicing cost and effort – Transitioning payments from the call center to self-service enables lenders to shift from $8 per call to $0.10 per automated self-service interaction. That's a huge win that also helps agents refocus their efforts on outreach to resolve delinquencies.

Improve loan portfolio performance – With an intuitive interface to pay on their own, more payment options (including digital wallets), and digital reminders (via email, text, or push notification), customers may be more willing and able to make payments on time. And offering more flexible options for autopay, such as choosing specific days and making multiple payments within a month, can help drive adoption that improves predictable revenue.

Increase efficiency and scalability – Offering a self-service payment experience enables lenders to scale the business to serve more customers (even new markets), without needing to scale up contact center staffing at the same time. Most customers can take care of their needs without needing to call in.

Potentially decrease compliance risk – Self-service payments help reduce PCI compliance scope, as they don't require an agent. With little or no payments by phone, agents rarely need to ask for the customer card number or handle manual payment entry. It's also yet another way to minimize compliance risk with agents working remotely.

Serve more unbanked consumers – By accepting payments from alternative methods like PayPal or Cash App, lenders can tap into a customer base that stores money in digital wallets instead of bank accounts. One-third of unbanked consumers (often subprime and non-prime borrowers) are using mobile payment apps and wallets. This audience also often prefers to pay in cash, and a self-service mobile app makes that possible by enabling cash payment at retail locations.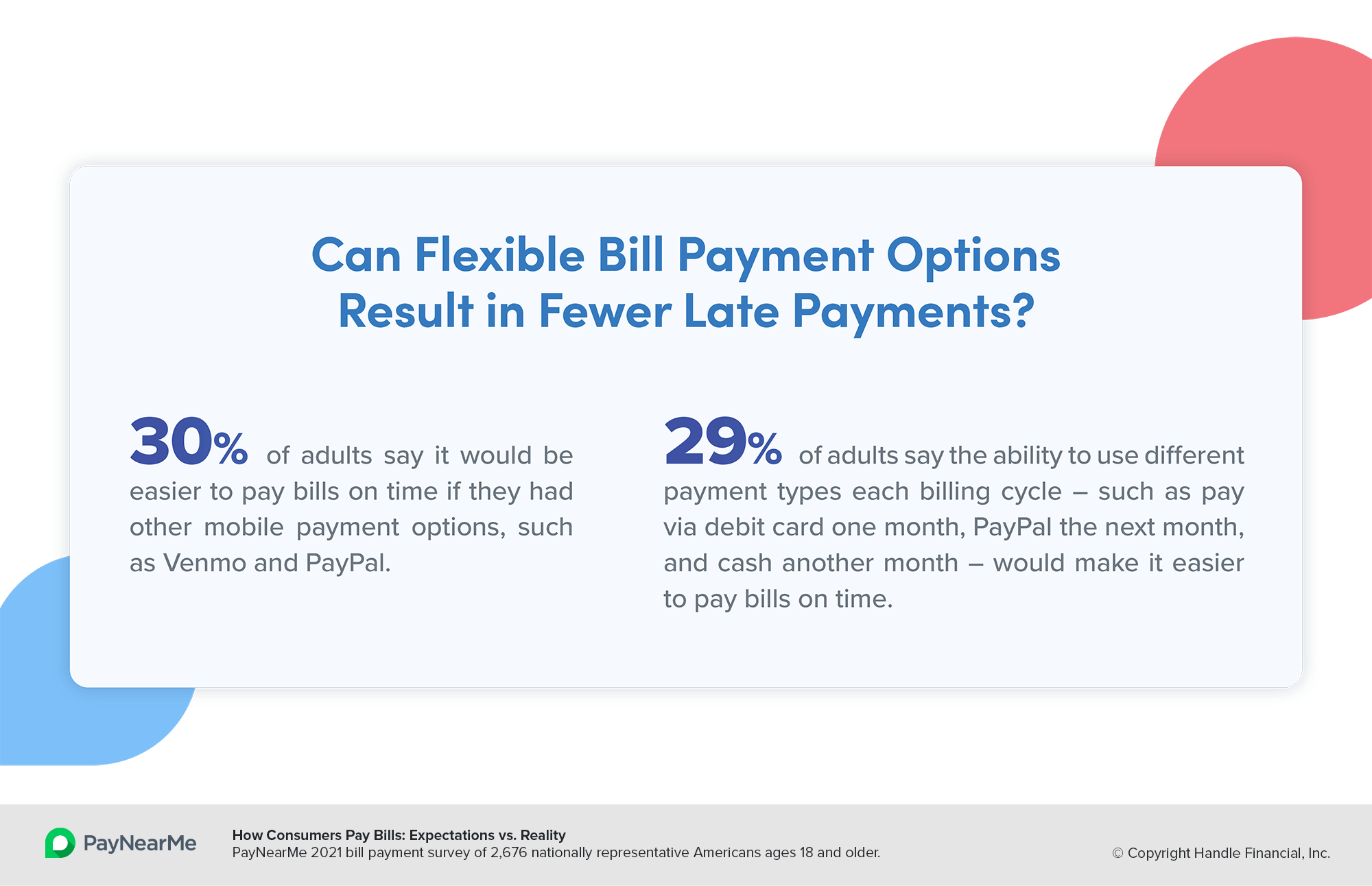 Optimize your Business with Exceptional Self-Service
Lenders of all sizes can improve the end-to-end payments experience and drive down the cost of acceptance with the PayNearMe bill pay platform to automate payments and collections.
Provide a fast, frictionless payment experience that allows customers to pay with all major payment types, including debit cards, ACH, mobile wallets and cash at retail. PayNearMe's Smart Link™ technology enables customers to click once and enter a payment flow, with no need to register online or log in.
Increase productivity with streamlined agent experiences, including pushing self-service links directly to customers by SMS, email or chat, setting up automatic payments, and processing payments on the fly.
Learn more and request a demo – See PayNearMe in action with a personalized demo, or email us at sales@paynearme.com.