Three Ways QR Codes Can Improve the Payments Experience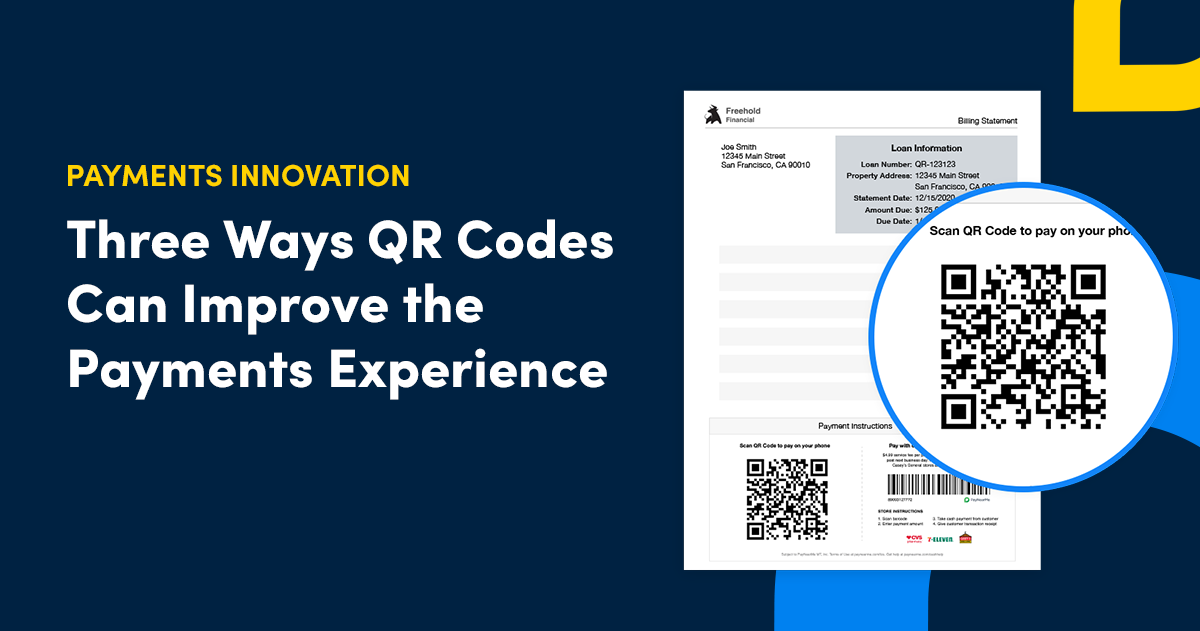 In the past year, QR codes have joined the likes of the 2016 Patriots, Pulp Fiction-era John Travolta and Converse All-Stars as one of the most unlikely comeback stories in recent memory. They now play a prominent role in restaurants, on television ads and even in payments, as more businesses and consumers are warming up to the flexibility and convenience that QR codes provide.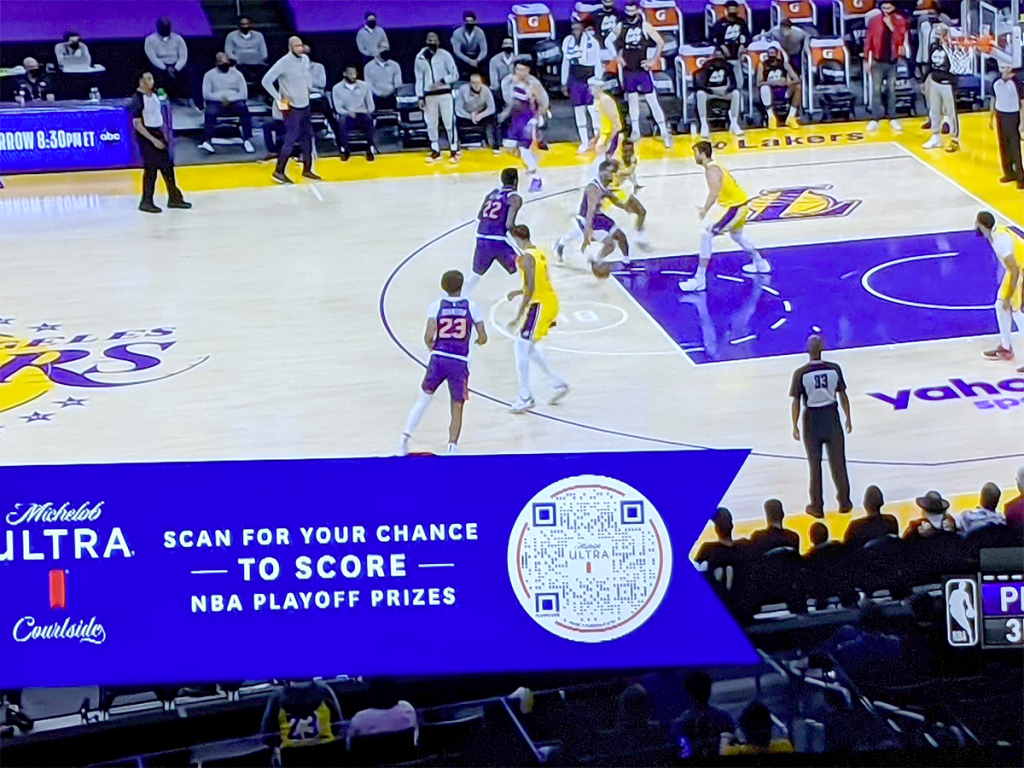 There are a number of reasons for this shift in adoption:
Apple and Google both incorporated native QR code reading into their smartphone cameras, eliminating the need for dedicated scanning apps
Touchless-everything brought on by the ongoing COVID-19 crisis made it necessary to facilitate hands-off interactions
Free QR code generators are plentiful online and offer a variety of customization options
Scanning a QR code is one of the the simplest ways to move between the physical and digital world
QR codes have shown exceptional promise in the bill pay space as well, offering new ways to simplify payments for consumers and help businesses digitize and streamline processes.
Here are some of the most practical ways to use QR codes to improve your bill pay workflows.
Enable Scan and Pay on Paper Bills
Activities that support straight through processing are typically a big win for billers. Less manual intervention leads to a lower cost of accepting payments and typically has better outcomes for both businesses and their customers.
QR codes can play an important role in this process by easing the transition from paper billing statements to electronic payments. When coupled with Smart Link technology, personalized QR codes can be printed on every customer statement. Once scanned, the customer can make an online payment without needing to sign up, login or enter an account number. 
This makes online payments highly accessible for those who are less inclined to manually set up an account, increasing your chances of driving self-service payments from individuals who typically pay offline.
And when coupled with Apple Pay or Google Pay, the entire transaction can be completed in seconds, providing one of the most seamless bill pay experiences available.  
Offer More Payment Options After Hours
Many businesses that rely on in-store payments (such as many BHPH dealerships and local municipalities) can benefit from QR codes as well. A large QR code posted in the window can drive customers to your online payments site, making it easy for them to learn about alternative payment options when your business is closed. 
Additionally, you can link the QR code directly to a toll free number you own, allowing you to dynamically route calls to either your call center or an IVR service depending on the date, time or other factors. The flexibility of QR codes allow you to embed several types of information, giving you more options than just standard links. 
This is especially important during the pandemic, when you may experience days or weeks when staff can't be available on-site. Showing customers how to pay online, or how to make cash payments at local retail stores, can be a lifeline for those who have always made in-person payments in the past. 
Link to Payment Support Videos
QR codes can also serve as a way to reduce phone strain by linking to payment support videos. You can place these QR codes on your paper bills, in your store window, on loan documents and anywhere else you believe customers typically need support.
An added benefit is that you can often use dynamic URLs to always show up to date information, allowing you to print a single QR code that can be changed in the future. For example, you may start by providing written documentation, and then switch the link to a series of walk-through videos that show customers exactly how to make a payment online, in-store or offsite.
The small adjustment can help free up the phone lines for your staff, allowing them to focus on more critical customer service or sales tasks.
Get Started with QR Code Payments
Looking to offer QR code payment options to your customers? Request a demo to see how we can help you simplify the payments process and collect every payment, every time.