Unveiling Growing Fraud Trends in Lending: Exploring Emerging Solutions to Protect Your Payments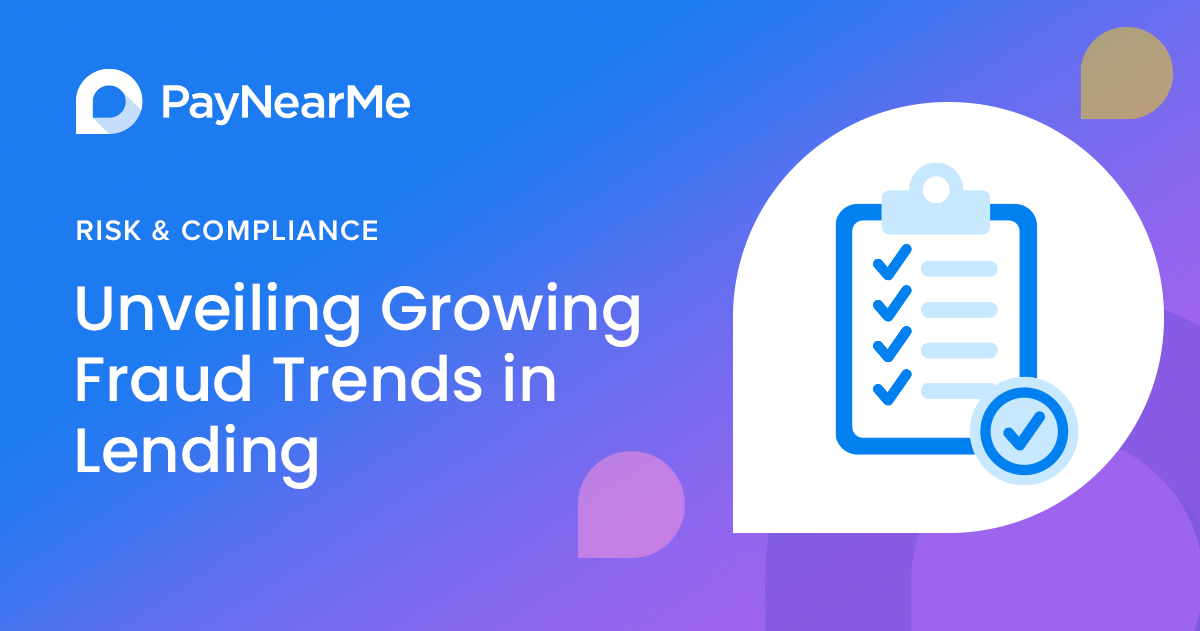 As the lending industry continues to evolve in the digital age, it has become vulnerable to the growing threat of fraud. Digital fraud losses are anticipated to surpass $343 billion globally between 2023 and 2027; indeed, origination risk exposure in the auto lending industry alone grew to over $8.1 billion in 2022 – a $400 million increase compared to the previous year.
Unmasking the Rising Fraud Trends
Battling Fraud with Innovative Tools
The rising fraud trends in lending present significant challenges for both lenders and borrowers. However, the industry is actively exploring innovative solutions to combat this ever-evolving menace.
Advanced technologies such as behavior analysis and business rules help identify anomalies and suspicious patterns, enabling lenders to take proactive measures against fraud. And customer-facing payment services can drastically reduce the opportunity for employee-induced fraud.
Collaboration and data sharing among lenders, financial institutions, and credit bureaus create a united front against fraud. By working together and sharing information, lenders can detect fraudulent activities more effectively and protect their customers.
Machine learning and AI technologies are also emerging, leading a diverse range of emerging tools with the potential to vastly accelerate internal risk/compliance teams' ability to detect and mitigate fraud at scale. By adopting these innovative measures, lenders can protect their payments and build trust with borrowers in an increasingly digital lending landscape.
Perhaps most importantly, be sure to seek out a trusted partner that can help you identify your risks, understand your options, and implement industry-leading solutions. For many lenders, that partner is PayNearMe, and PayNearMe stands ready to be your trusted partner too as you navigate the choppy waters of lending fraud.