What's New at PayNearMe: H1 2021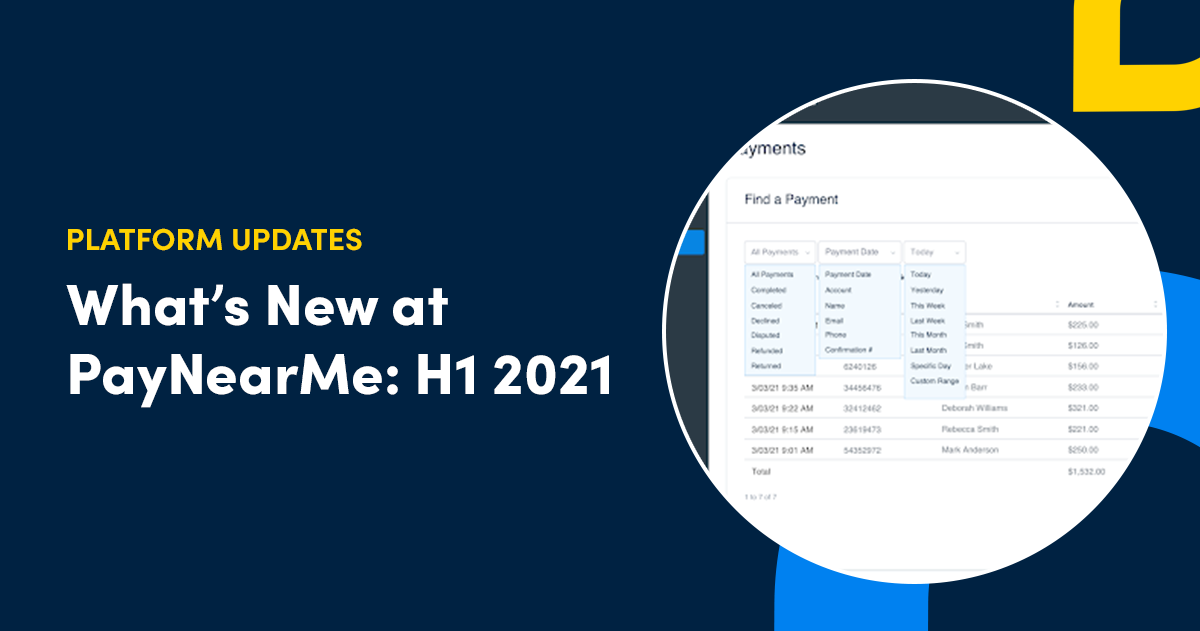 Can you believe we're already over halfway through 2021? Like the fintech industry, this year seems to have moved quickly, with things seemingly returning to "normal" after large scale world changes in 2020.
What hasn't changed over the past few years is PayNearMe's dedication to building a payments platform our clients (and their agents and customers) love. In the first half of 2021, the PayNearMe engineering and product teams pushed out 34 product releases.
Here are a few highlights from those releases. It isn't an inclusive list, but it should give you an idea of what our team has been up to!
New Features, New Partnerships
Some projects are bigger than others, and for our development team, three of the largest so far this year were our electronic payments integration with Nortridge, our new retail partner Walmart  and our new Integrated eBill Presentment solution. 
First, let's talk about Walmart. PayNearMe's expanded partnership with Green Dot added a new national retail partner to our growing list of in-person cash payment locations with the addition of Walmart. The expansion brings PayNearMe's total number of U.S. retail partners to over 31,000 and growing.
Our expanded electronic payments integration with Nortridge Software gives PayNearMe interfaces the ability to read and write data in real time to Nortridge's Loan Management System. This means more functionality for PayNearMe clients using Nortridge as their LMS.
PayNearMe's new Integrated eBill Presentment solution, when enabled, allows our clients' customers to view electronic copies of their bills (eBills) or other electronic documents in the Consumer Portal (bill pay flow) and via their digital wallets. Agents can also view customer eBills or other PDF documents in the Agent Interface.The initial integration is with our partner FSSI.
Customer View:
Agent View: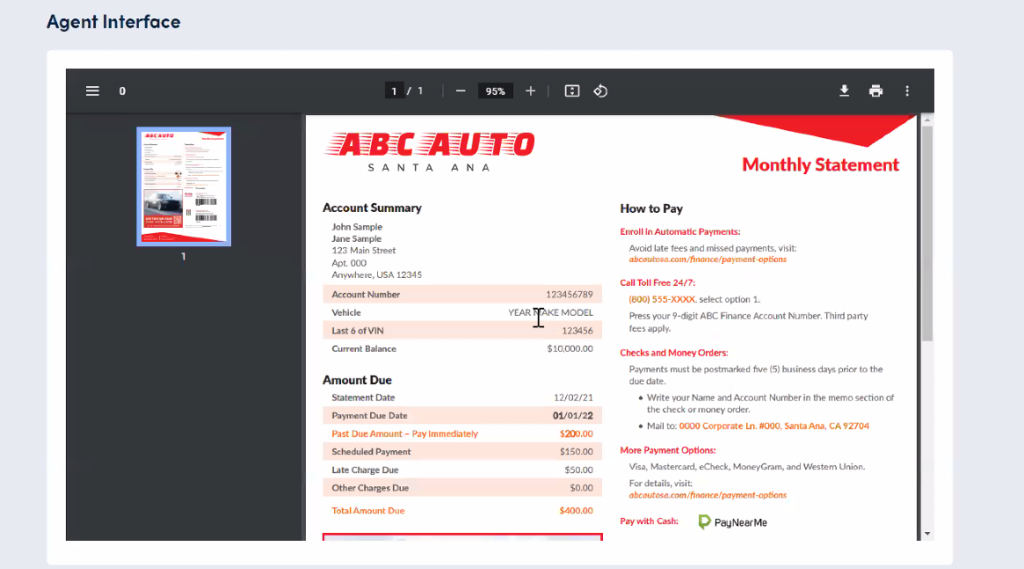 More Flexible Reporting & Search
First, more flexibility. Clients love the PayNearMe platform for how easy it is to make the platform fit their business needs. Now, we're further expanding that flexibility with more configurable reporting.
As we mentioned in our Q1 wrap-up blog, reporting is heavy on our development team's mind in 2021 as we plan our move towards an exciting new PayNearMe Insights feature later in 2021. This solution will allow clients to access configurable dashboards, reporting and key metrics to help them make better business decisions.
One example of what we've done so far? We've added the ability to see Report Generator results in the Business Portal as a Beta feature. This allows clients to view and run reports created by PayNearMe's Report Generator (and which are normally sent to clients via FTP or email), in the Business Portal. This feature is also only available to select clients at this time. Both full features should be available to all clients by the end of 2021.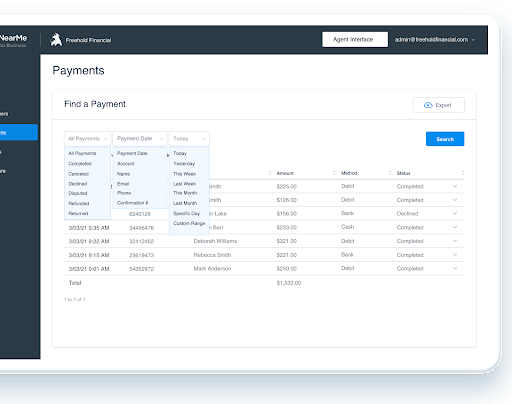 In Q2 2021, we also released a beta feature for the PayNearMe Agent Interface that made search more flexible. This feature allows users to search by name, email address or phone number. For more information, please contact your account manager.
UI and UX Updates
Another key focus for the PayNearMe team is ease-of-use. As such, our team is always looking for ways to improve usability for agents, clients and consumers.
In Q1, we migrated the PayNearMe Consumer Portal to the Bulma framework for a more modern look and feel. (This included updating our UI and making some UX improvements). In Q2, we followed this work by updating our PayNearMe Business Portal and Embedded Client to have the same updated user experience.
In addition, we made a number of smaller usability updates to the platform, such as adding a "Forgot Password?" link on the password expiration screen in the PayNearMe Business Portal to help consumers more easily navigate through the payment process.
Another example of added functionality is the ability to customize the color of the notes sections in the PayNearMe Consumer Portal. Typically, these notes are blue, but they can now be customized (example below).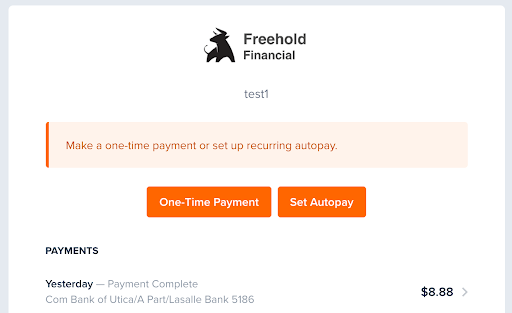 Finally, we added opt-in instructions for SMS stop in the PayNearMe Business Portal.
Now, when a customer opts out of SMS messaging and would like to opt back in, there are instructions in the Business Portal to assist agents in helping these customers.
Other Improvements
Google Wallet update 

Made Google Wallet pass more configurable for clients and added additional UI improvements.
Other ongoing improvements for security, reliability and user experience.
Schedule Your Demo
Want to see the latest PayNearMe platform features and improvements in action? Contact your account manager, or schedule your demo today.