Billers: Your Customers Want to Hear From You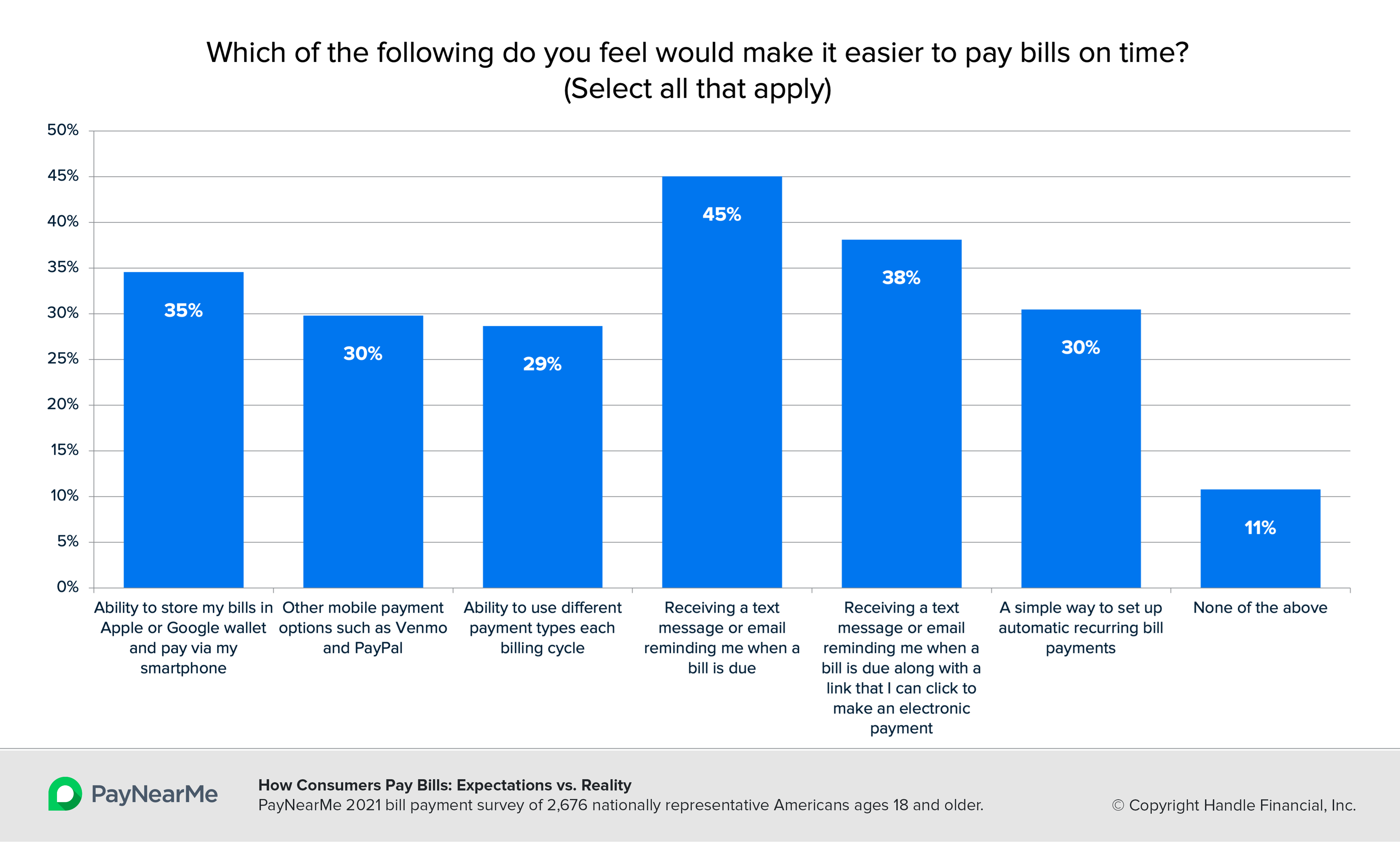 This blog is a continuation of a series of posts based on our recent consumer bill pay study. This study was based on an April 2021 survey that was conducted by PayNearMe and aimed to discover how consumers want to pay their bills and how businesses can best support these bill pay expectations. 
In this post, we'll focus on another key insight from the study: consumer preferences surrounding bill payment reminders. 
The Importance of Payment Reminders
We've already discovered that consumers want more mobile payment options during the bill pay process, but did you know that those mobile preferences extend to payment reminders, as well? 
When asked about options that would make the bill pay process easier, 45% of consumers responded that receiving a text message or email to remind them when their bill is due would be helpful. 38% specified that it would be helpful to have a link that they could click to make an electronic payment within that text message or email.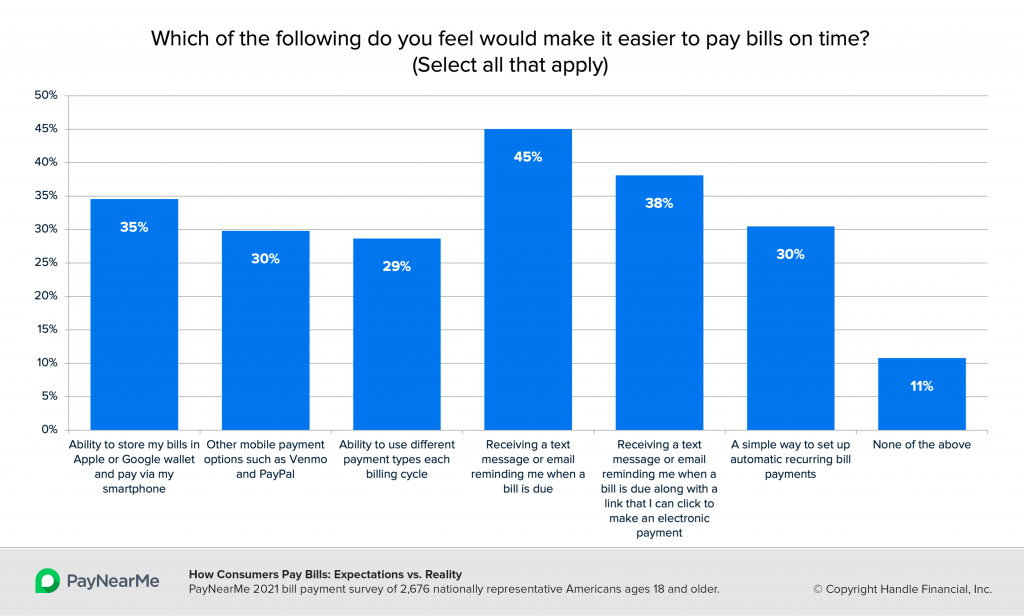 These types of reminders can prove helpful for all consumers, but especially those who tend to pay late. When asked, nearly 13% of consumers said they paid a bill late 4-7 times within the past 12 months. Over twice as many respondents (30%) said they had paid a bill late 1-3 times over the past year.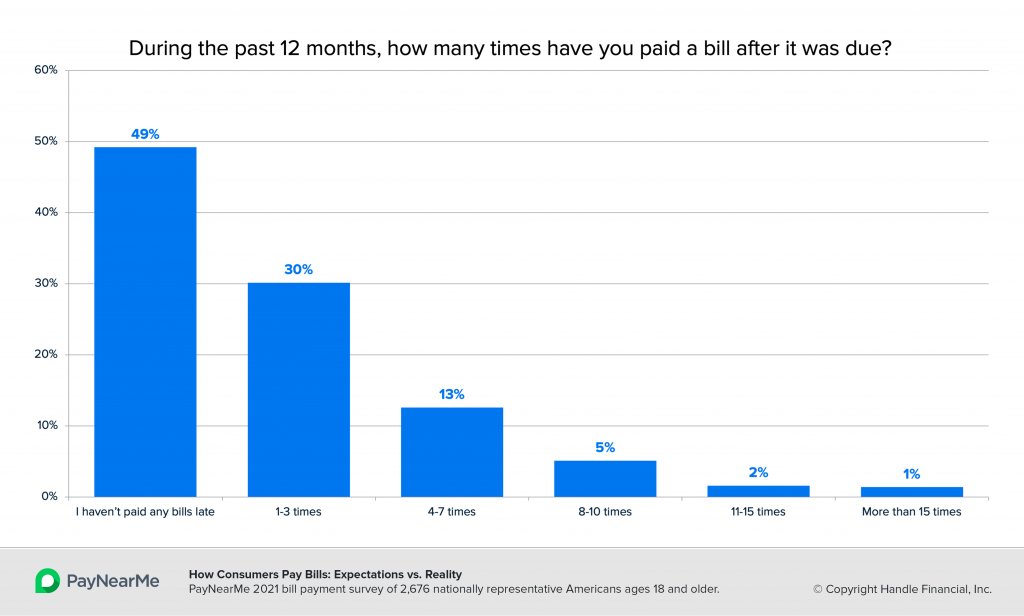 Regular reminders and other communications could help the 51% of our survey respondents who say the cause of them paying these bills late was due to simple procrastination, forgetfulness or confusion about due dates.
More Information Across Channels 
In addition to being open to text and email communications, survey respondents also shared their preference toward seeing billing information in more places, including on their biller's website and in their digital wallets.
41% of respondents would be "likely" or "very likely "to use their digital wallet to store, view and pay their bills from a single place if they were given the opportunity to do so, while 78% of respondents think it would be "helpful" or "very helpful" to have to have access to their eBill when making or managing online payments. 
How Billers Can Help 
Billers that add these communication options to their bill pay experience can increase customer satisfaction rates and drive on-time payments. But there is such a thing as overcommunication, so you'll want to make sure that you're also not bombarding your customers with too much information all the time to the point that it's annoying.
Send emails, text messages and other communications only when they're necessary; daily reminders may have the opposite effect as intended. Stick with a simple payment reminder the day before or day of and only send additional reminders when payments are overdue. 
Keep in mind that on-demand information, including full statement details on your payment portal or dynamically updated digital wallet pass, are always welcome as alternative options to physical bills. 
For more tips on communicating with customers and meeting their bill pay preferences, download the "How Consumers Pay Bills: Expectations vs. Reality" report.