The Technology Behind MoneyLine™ – the Sure Bet for iGaming & Sports Betting Payments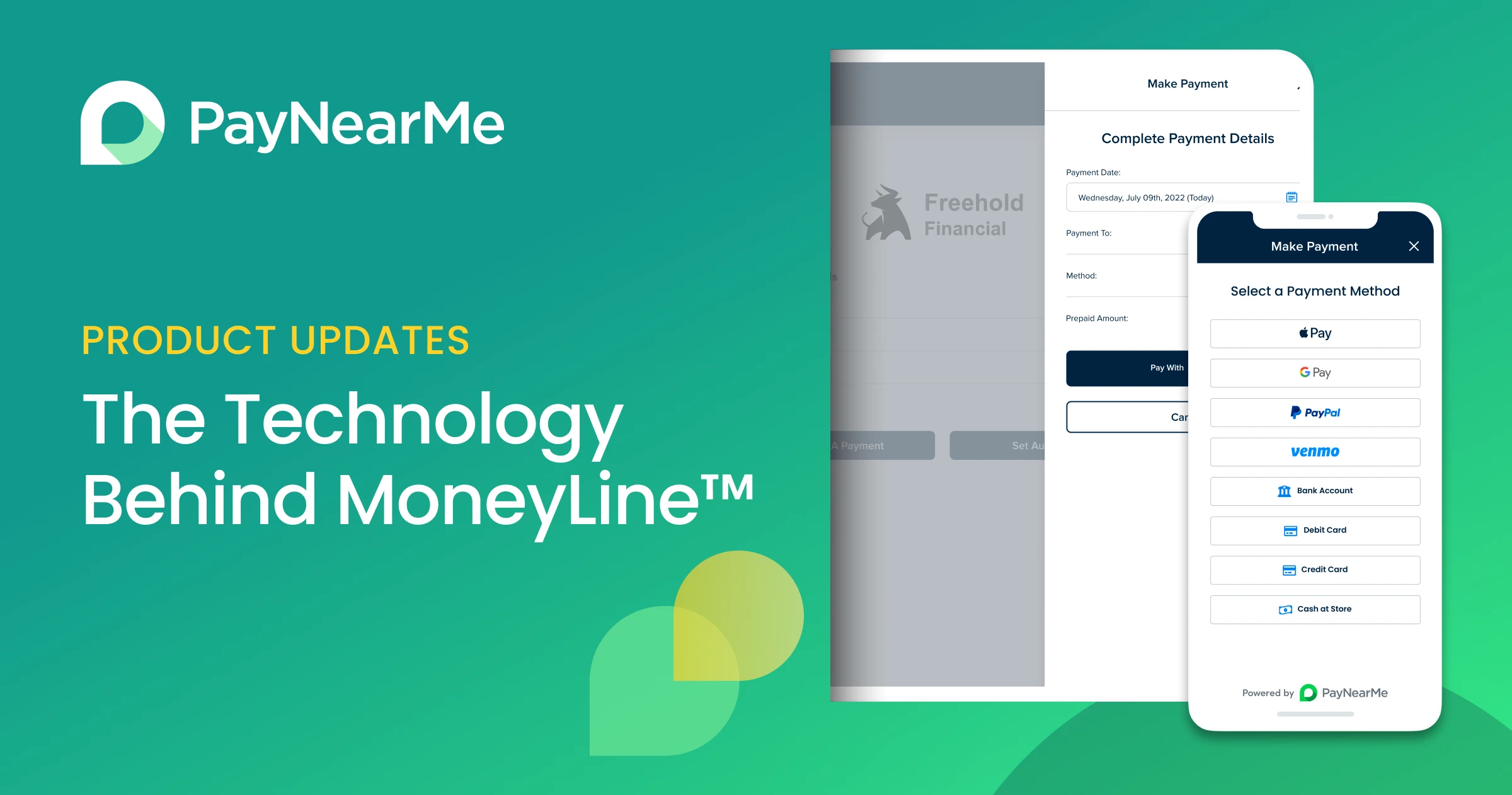 PayNearMe has always offered clients flexible integration options, including a fully-hosted solution, embedded solutions and full API integration. Now, we're expanding our integration options for our MoneyLine™ iGaming and sports betting product to include even more adaptability.
MoneyLine™ provides incredible flexibility by allowing 3rd party web or native applications to seamlessly add payment types to process player deposits and payouts.
How Does It Work?
PayNearMe provides a Javascript (JS) Library which can be loaded by clients. Clients can then use a small snippet of JS to configure and launch the MoneyLine solution with their preferred settings.
The MoneyLine platform comes with a number of display options. You can embed the solution into an existing screen, display via a full screen modal or as a side drawer. On mobile, we support a full screen modal. Both web and native applications are supported and optimized for both mobile and desktop experiences.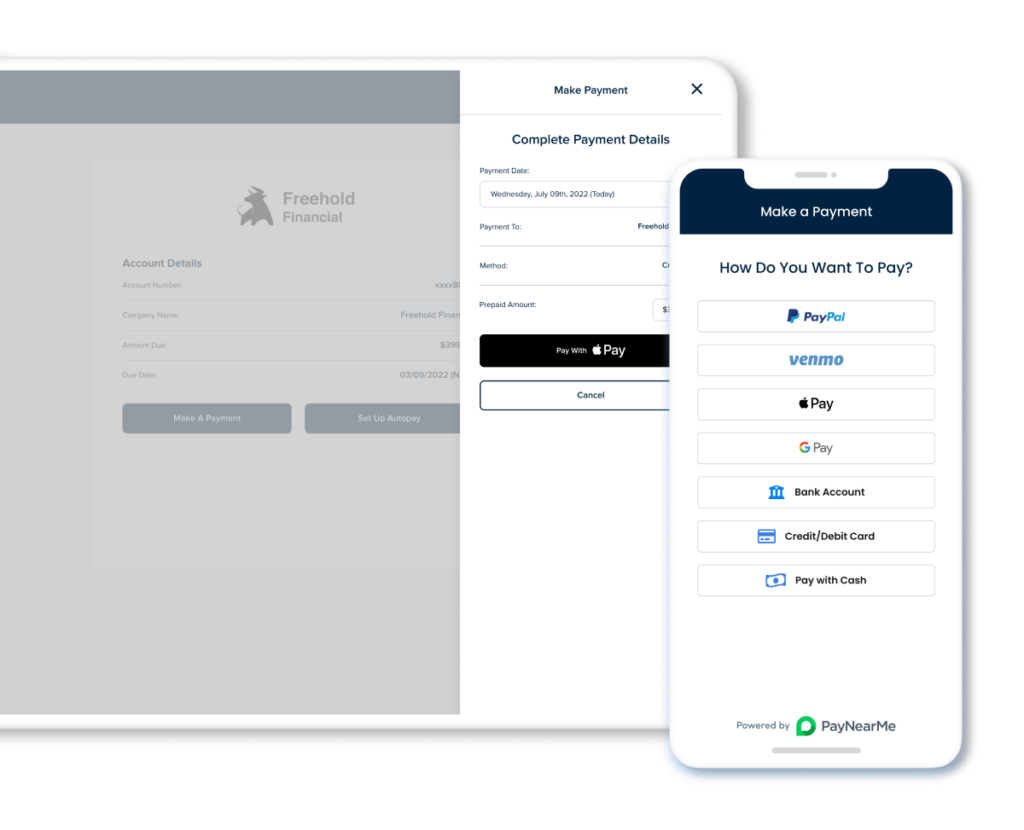 MoneyLine supports all payment types including bank accounts, debit cards and cash, as well as prominent digital wallet options such as Apple Pay, Google Pay, PayPal and Venmo. Operators can leverage this option to simply and securely offer a couple of new payment types or as a full cashier solution.
MoneyLine can be branded and styled to adhere to your style guidelines so that it looks and feels like your native offering. Configurable options include: header color and text, header name value and button color and text, among others. With this solution, you will have ultimate control of the deposit and payouts experience.
What Player Experience Flows are Supported?
MoneyLine supports the following flows:
Adding a payment account and making a one-time deposit
Selecting a cash payment location and making a cash deposit
Selecting a disbursement account and processing a digital payout
English and Spanish language options are supported throughout the experience.
Do Operators Have to Host All Deposit and Withdrawal Methods Through MoneyLine?
For clients interested in only leveraging one or a few of the many payment options available from MoneyLine, you'll be happy to know that payment methods are supported as individual components, with the ability for a 3rd party to jump directly into our flows.
The desired approach, however, is that all deposit and withdrawal methods are hosted within our screens (where MoneyLine acts as the cashier) so that we can provide you with all of the business logic, workflows and data available across all payment capabilities. Additionally, this option requires only a low level of development work to add new deposit and withdrawal types as they become available. And, as an added bonus, it limits your PCI compliance scope and fraud liability.
For more information about how MoneyLine™ can add flexibility to your deposits and withdrawals process, contact us today.