What Operators Should Look for in a Payments Partner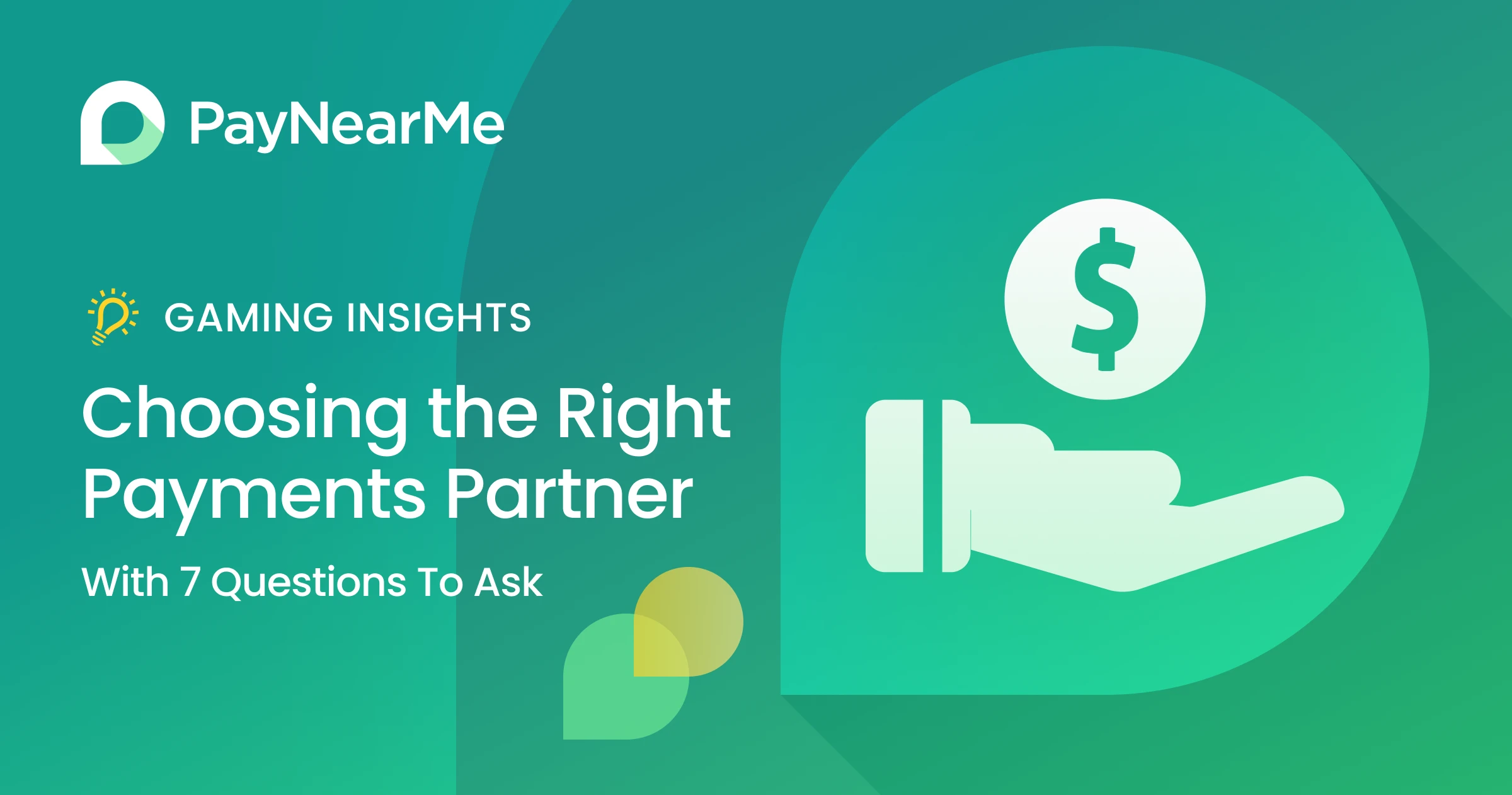 The U.S. sports betting market is a fast growing, highly competitive market—the wild west of the online gambling world. Within each newly legalized state is a new pool of potential customers for operators—meaning huge opportunity for new revenue. Operators spend considerable amounts of money on player acquisition, including match or bonus plays, affiliate programs, and getting players through the registration process.
However, no customer is truly acquired until they've successfully made a first deposit. The deposit process is the true conversion point, and modern payment providers can maximize conversion rates at this step by providing a seamless experience that improves player acquisition and retention.
While all the above is important, there are other critical questions to ask when choosing a payments partner. It's not solely about which payment methods they offer and if they have the lowest rates. Here are the questions operators should be asking themselves when scoping out a payments provider:
1. Can they get us live quickly?
The market is as dynamic as it is competitive, with new states coming online every couple of months. For our clients, getting to market fast is key—regardless of whether they're a large operator trying to seize first-mover advantage in a new state, or a new operator entering the online betting space.
In order to speed up time to market, operators must have a fully functional cashier that includes all major tender types. In addition, emerging operators must navigate a sea of regulation, compliance and testing in order to get their application to market.
The right payments provider can make this easier for operators by offering a single turnkey solution to manage deposits and withdrawals. Many emerging operators view payments as uncharted territory full of headaches, so a partner that can ease the burden is an asset.
2. Can their payment experience make us competitive at launch?
In research conducted in 2022, PayNearMe found that new and casual bettors often won't hesitate to abandon a betting app if they feel uneasy during the registration and deposit process. It's imperative that operators provide a first-deposit experience that builds trust, so they should expect their payments partners to be hyper-focused on the user experience.
Offering payment methods that players already use in everyday life, such as PayPal and Venmo, makes them feel comfortable and secure. These payment methods are less likely to result in declines, which minimizes friction in the payment journey.
In a market booming with new bettors, a provider that optimizes the payment experience is critical for operators to reduce acquisition cost, maximize the lifetime value of a player and ultimately, drive more profitability.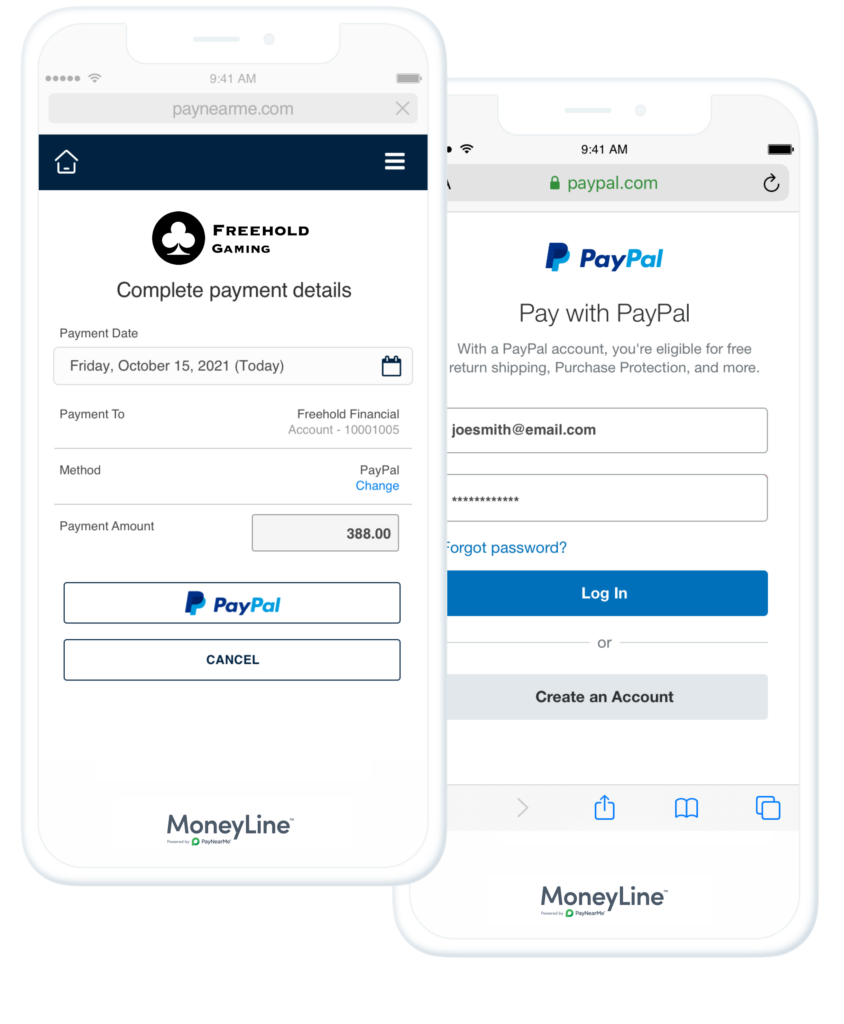 3. Can they help us navigate regulatory & compliance issues?
A significant compliance challenge is the lack of consistency from state to state. Each new state passes its own legislation to legalize the activity and then writes their own regulation to govern it. Once that is done, all of the participants in the market need to educate themselves on the regulation to understand how to operate their service legally in that state.
Each state regulates payment processors differently. Some require specific licensing and background checking, while others don't require anything other than a simple registration.
Gaming payments sit at the intersection of two highly regulated industries: gambling and money movement. Because of this, having an experienced, knowledgeable team that understands this intersection and how to effectively navigate it is key to success. For operators, working with providers that have experience in the market and have successfully navigated new state launches is critical.
4. Can they help us with risk & fraud management?
Operators should expect that providers will supply best-in-class technology around fraud and risk. In a business like online sports betting where margins are particularly tight, a few basis points one way or another on chargebacks and returns can make the difference between an operator being profitable or not.
As online betting continues to grow in the U.S., fraud is growing with it. Fraud rings have been known to target new entrants into the market in an attempt to capitalize on their lack of experience. Operators need to be able to rely on the experience and expertise of their payment providers to protect them from potentially hundreds of thousands of dollars in loss due to fraud.
5. Can they future-proof our business?
Players want to have a choice of payment types, including ones that are just emerging. According to our research, 32% of players said they would make larger deposits more often if they had access to preferred payment types—usually ones they're most familiar with. Operators should expect payment providers to offer a mix of new and traditional tender types to help them increase customer loyalty and remove friction from the player experience.
In addition, it should be simple to integrate new payment types through a payments provider. Payment platforms with a single integration for all tender types facilitate this, and minimize development lift from the operators.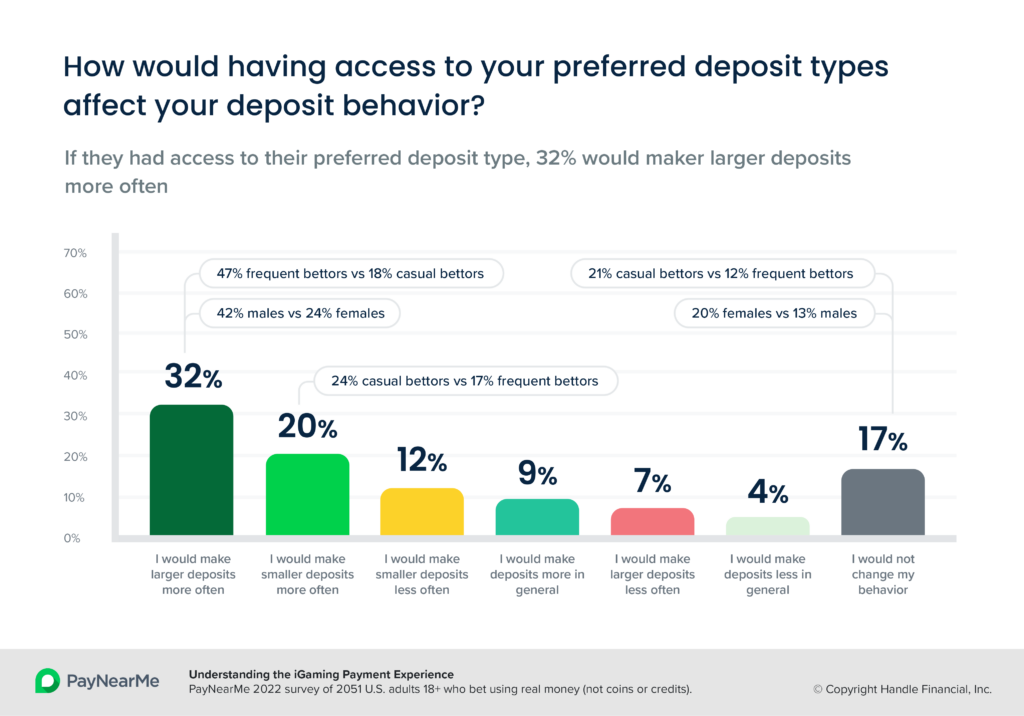 6. How reliable are they?
A payments partner should have proven reliability. Every minute of downtime, especially during betting surges around timely events, can be wildly expensive for operators.
Working with a processor with industry experience, exceptional scale, failover routing and multiple distributed data centers is crucial for reducing the impact of downtime. 
When it comes to cards specifically, a provider should be familiar with processing 7800-series transactions, and they should have the compliance, risk and technology skill to maximize card acceptance rates.
7. Do they prioritize data?
To help mitigate payment failures, operators must first understand why declines are happening. Sophisticated payments partners will securely collect player payment data and aggregate it for their operators. The right processor will pass through detailed decline codes from the card networks, helping operators understand why cards are being declined and what they can do to avoid costly errors.
When operators have visibility and insight into the player payment journey and where players may be dropping off, they have the power to innovate and improve the player experience.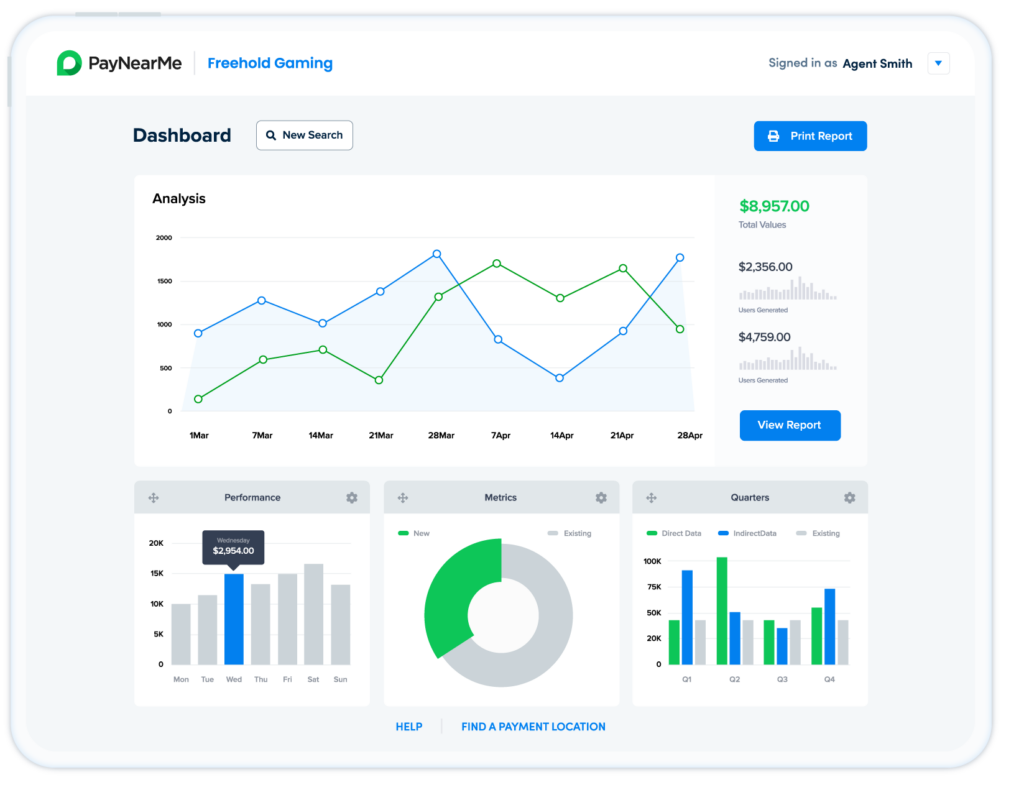 ---
It might seem like a daunting task to find a provider that checks all the right boxes, but one particular platform was built with the needs of iGaming and online sports betting operators in mind. The MoneyLine platform makes payments easy for both operators and players—simplifying back-end logistics for operators and creating a streamlined payment experience for players.
Trust the MoneyLine platform for iGaming payments
PayNearMe's MoneyLine platform gives operators a complete deposit and withdrawal solution that boosts player satisfaction, lowers conversion costs, improves reliability and future-proofs your business.
To learn more, contact our team or view an on-demand demo of the platform.