How PayNearMe's Integration with Black Knight MSP is Modernizing Mortgage Payments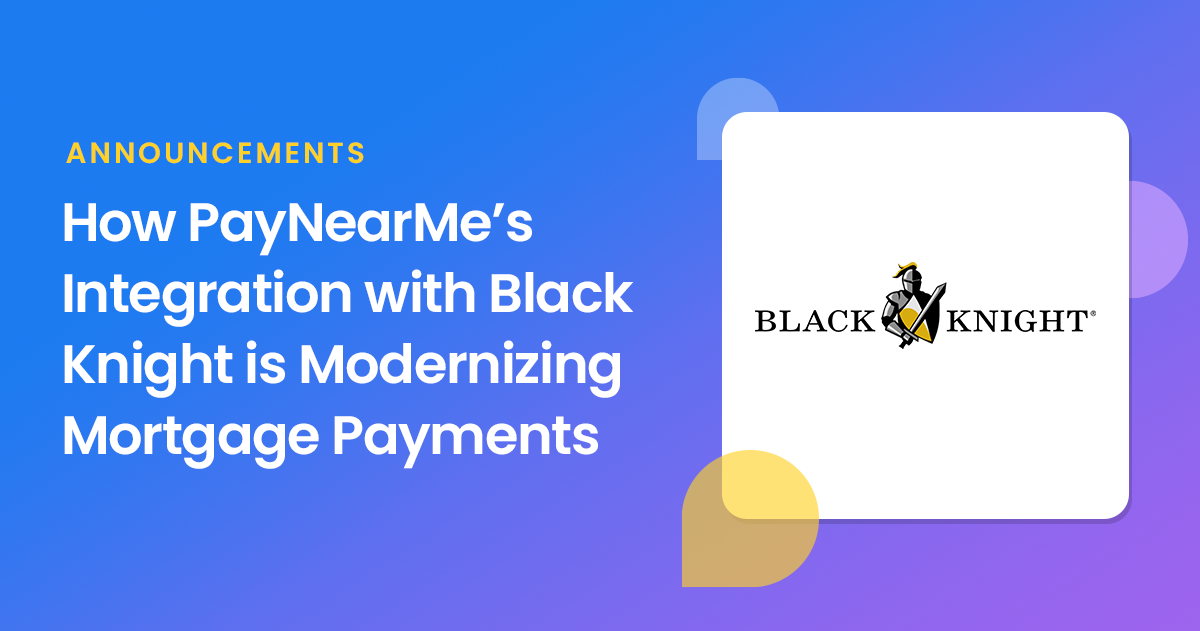 PayNearMe now offers an enhanced payment experience for mortgage servicers using MSP, Black Knight's loan servicing system. With this new integration, servicers can enable their customers to make mortgage payments using a wide variety of payment types, including debit card, Apple Pay, Google Pay, PayPal, Venmo and cash at retail.
With this communication back to the MSP system, payments made by the customer through any channel, including agent, web, mobile, IVR or mobile wallet, can automatically reflect updates in customer accounts.
Younger Homebuyers Want More Payment Choice
As the demographics of homebuyers increasingly include younger generations, modern technology and tools to facilitate convenient payments are essential to help reduce late payments and keep pace with consumer expectations.
In fact, PayNearMe research shows that younger adults are most likely to pay their mortgages late. Among customers aged 18-29, 40% admit to paying their mortgage late at least some of the time, as do 34% of adults aged 30-44. These are among the same consumers who say modern payment options would make the bill paying process easier, with over 40% of both age groups finding digital wallets most helpful and convenient.
In addition, PayNearMe's Smart Link™ technology enables loan servicers to send personalized, reusable links for one-time payments that move customers directly into registered payment flows, enabling completed payments in a few short clicks. Servicers also can embed Smart Links in QR codes or SMS and email messages for frictionless payment reminders.
A Win-Win Integration
This integration with MSP supports the growing needs of consumers with a broad variety of mobile-friendly payment options.
PayNearMe is actively rolling out this functionality with a mid-size servicer known for its client-first mentality. Jill Bohlken, Director, Enterprise Sales, PayNearMe, shared "we aim to innovate in providing a frictionless payment experience characterized by choice, convenience and ease. We are excited to help servicers using the MSP platform take their borrower payment experience to the next level."
Servicers can get a preview of the PayNearMe platform at the Black Knight 2022 Information Exchange, April 24-27, 2022. For those not attending, you can request a personalized demo here.