The Remarkable Benefits of an Omnichannel Payments Approach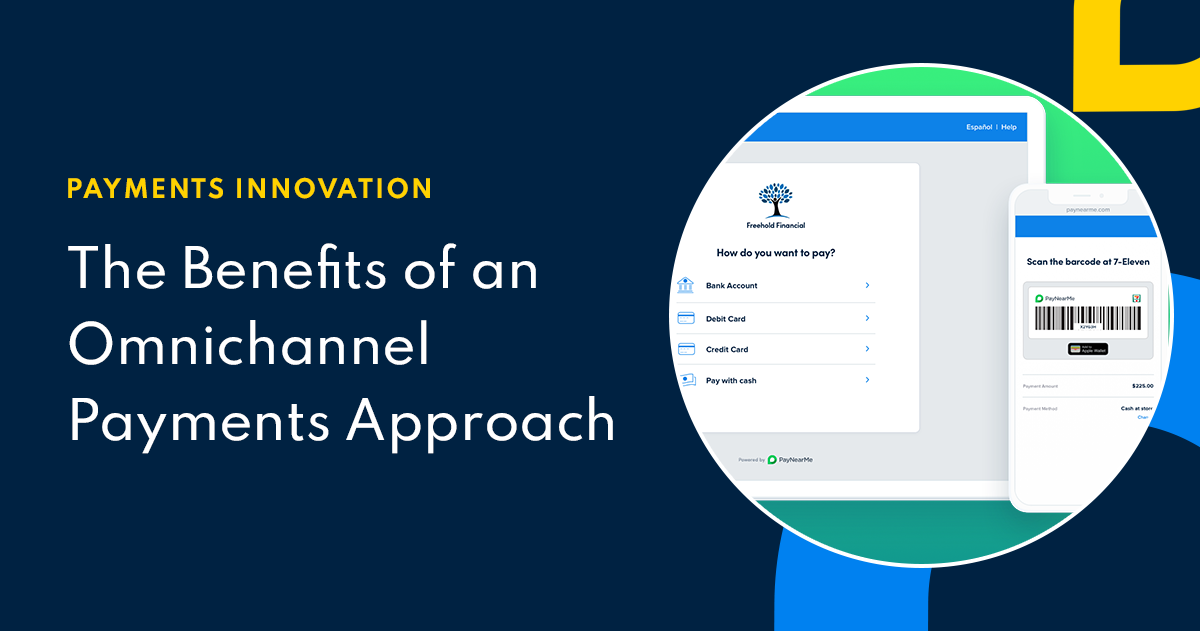 Imagine a world where consumers can pay however, wherever and whenever they want. A world where billers can instantly disburse a refund or overpayment to the same card the customer uses to pay with each month. And where all this data exists in a single place to make back office activities, like reconciliation and reporting, a breeze.
This is the promise that an omnichannel payments platform delivers on.
What Are Omnichannel Payments?
An omnichannel payments platform combines multiple ways to pay in a single, unified experience. This approach streamlines payments for billers and consumers, reducing friction and improving the process from end-to-end. This is especially important in bill pay, where customer payments must be convenient and flexible.
Retail and ecommerce businesses can get away with offering fewer channels because the payment is wedged between the buyer and the reward. For example, a bagel shop can say "we only accept cash at the register" because the transaction is the final barrier before breakfast. Consumers are motivated (in this case by hunger) to pay however the merchant demands.
In a billing environment, the goods or services (such as electrical service or a car loan) have already been rendered, removing this key motivator. Billers are incentivized to meet the customers payment needs in the moment to increase the likelihood of an on-time payment.
Consider the following customer examples and how an omnichannel payments approach meets their in-moment circumstances:
Jill is picking up milk at a local convenience store and gets a payment reminder for her utility bill. She has extra cash on hand, and wants to take care of the bill at the counter.
Randy works the night shift and doesn't have access to his personal computer to pay his bill online. He wants to pay over the phone with the debit card he uses every month, and needs access to an always-on IVR.
Claire recently won her office fantasy football league and wants to use the funds in her smartphone's PayPal wallet to pay off some extra principal on her personal loan.
In all these situations, an omnichannel approach helps you meet the customer where they're at, improving your chances of getting paid on-time and in full.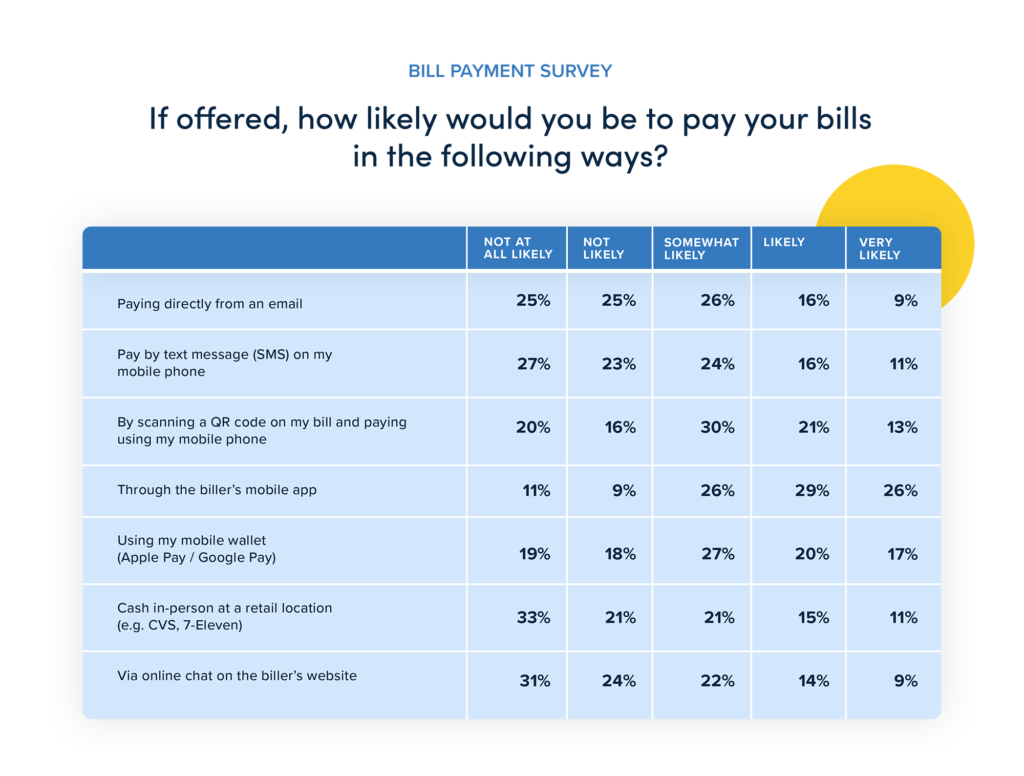 What an Omnichannel Payments Experience Looks Like
Offering more payment channels is helpful, but it's not a true omnichannel approach unless all these channels work together in a consistent, reliable experience.
This experience should be the same for customers across each channel. For example, payments should post in real-time, payment history should include all transactions and instant receipts should immediately be sent via text or email. This is the key to an integrated omnichannel experience.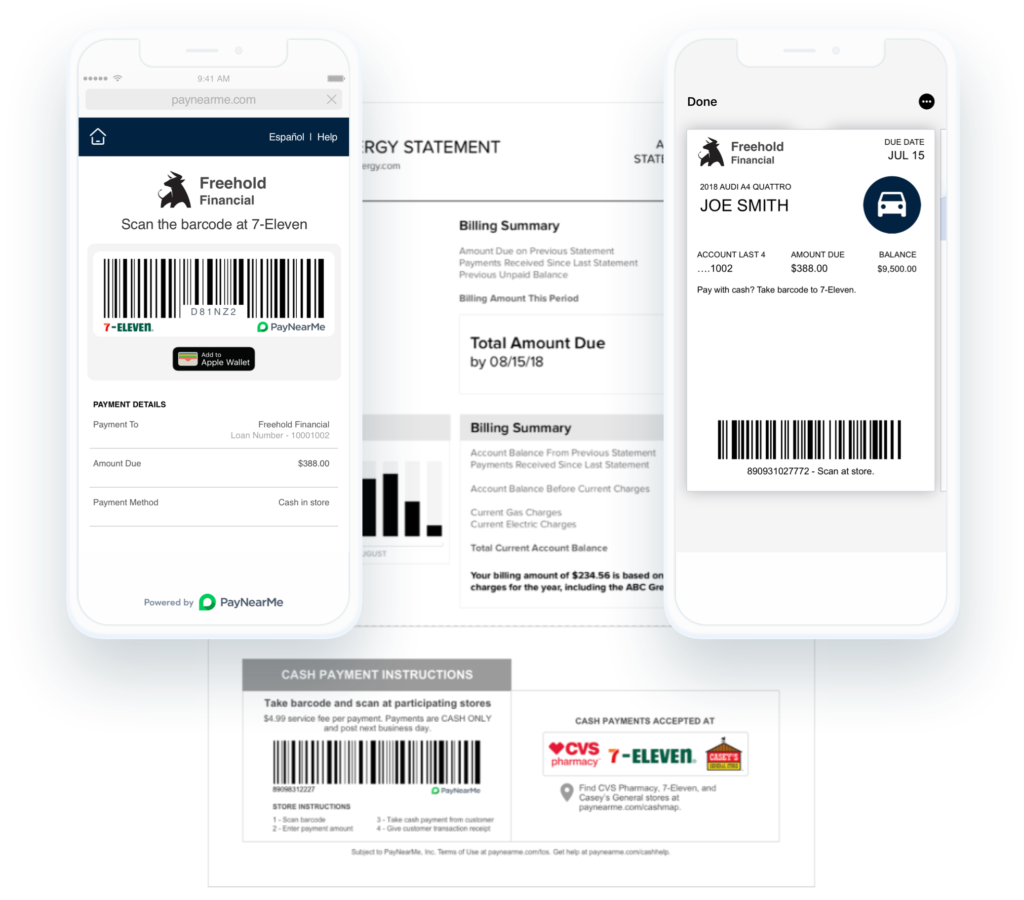 This approach leads to a reliable, consistent bill pay process that reduces friction and confusion for all parties involved.
The Benefits of Omnichannel for Billers
It's clear to see how this approach can be a boon for your customers, but the benefits can also extend to billers who wish to streamline operations and lower the cost of accepting payments.
Here are some of the advantages of omnichannel payments for billers:
More on-time payments: Research into consumer bill pay preferences shows that nearly a third of those surveyed (29%) say the ability to change how they pay each month would make the bill pay process easier.
An increase in self-service: Offering alternatives to in-person payments (such as cash at retail, QR codes for paper bills or IVR for phones) can cut down on call center volume and improve self-service payment rates, lowering your total cost of acceptance.
Fewer support calls: A consistent bill pay experience, with real-time posting and receipts, can drive down confusion and result in fewer support calls or tickets.
Expanded customer base: Giving customers the option to pay their way can expand your sales pool. For example, you can now attract cash paying customers far away from your physical location.
Less reliance on IT and developers: When all your payment channels exist in a single experience, your tech team won't have to focus on integration and maintenance tasks (especially with PayNearMe's zero-downtime maintenance and releases).
Simpler reporting and reconciliation: Similar to the integrations, when all payment data funnels into the same place, you can cut down on manual reconciliation and get comprehensive, consistent reporting.
These improvements can make a significant impact on your bottom line, helping you reduce inefficiencies and lower manual processing costs.
PayNearMe: A True Omnichannel Payments Platform
Thousands of billers trust PayNearme to deliver on the promises of omnichannel payments. With PayNearMe, you can offer a unified experience that blends all major payment types and channels into a single platform.
To learn more about PayNearMe's omnichannel payments approach, schedule a demo or dig deeper into our multi-channel payments solution.