Five Emerging Bill Pay Trends Taking the Industry by Storm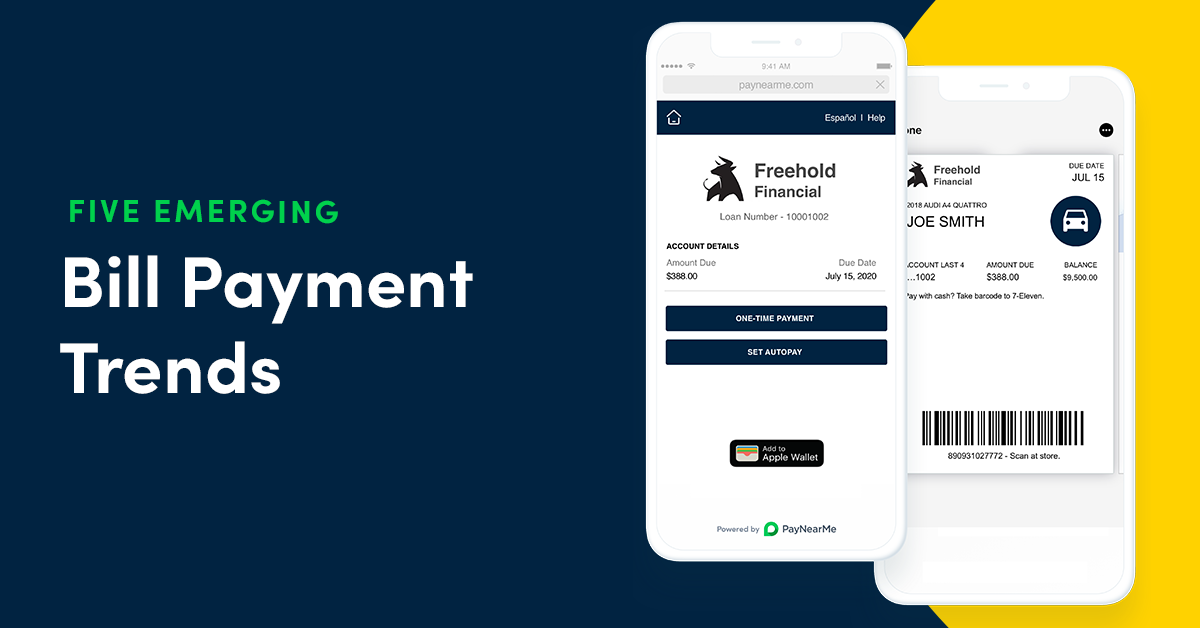 After decades of stagnation, the bill pay sector has experienced an explosion of innovation over the past few years, with 2020 necessitating a wave of new ideas to cope with remote life.
These emerging payment trends are shaking things up across multiple industries and are all likely to have an impact on your business in the coming years.
QR Codes Make a Comeback
Scannable QR codes have seen a formidable revival due to the demand for contactless payments during the COVID-19 pandemic. Originally hailed as "the next big thing" a decade ago, QR codes faded away as consumer adoption and technological barriers stopped them from graduating from fad to trend. But as smartphones have become ubiquitous and QR code technology has matured, we're seeing 2020 as the perfect time for a comeback.
So far, the most common use of QR codes has been for contactless retail payments. In this situation, consumers can scan a QR code that will prompt a payment, rather than swiping their cards or using tangible currency.
A more unique (and perhaps long-term) use case is emerging on paper billing statements. Bill pay providers, such as PayNearMe, are embedding personalized, pre-authenticated payment links directly within QR codes printed on paper bills. Consumers can then scan the bill and get sent directly to a payment screen, allowing them to instantly complete a transaction online without registering for an account or remembering a username and password.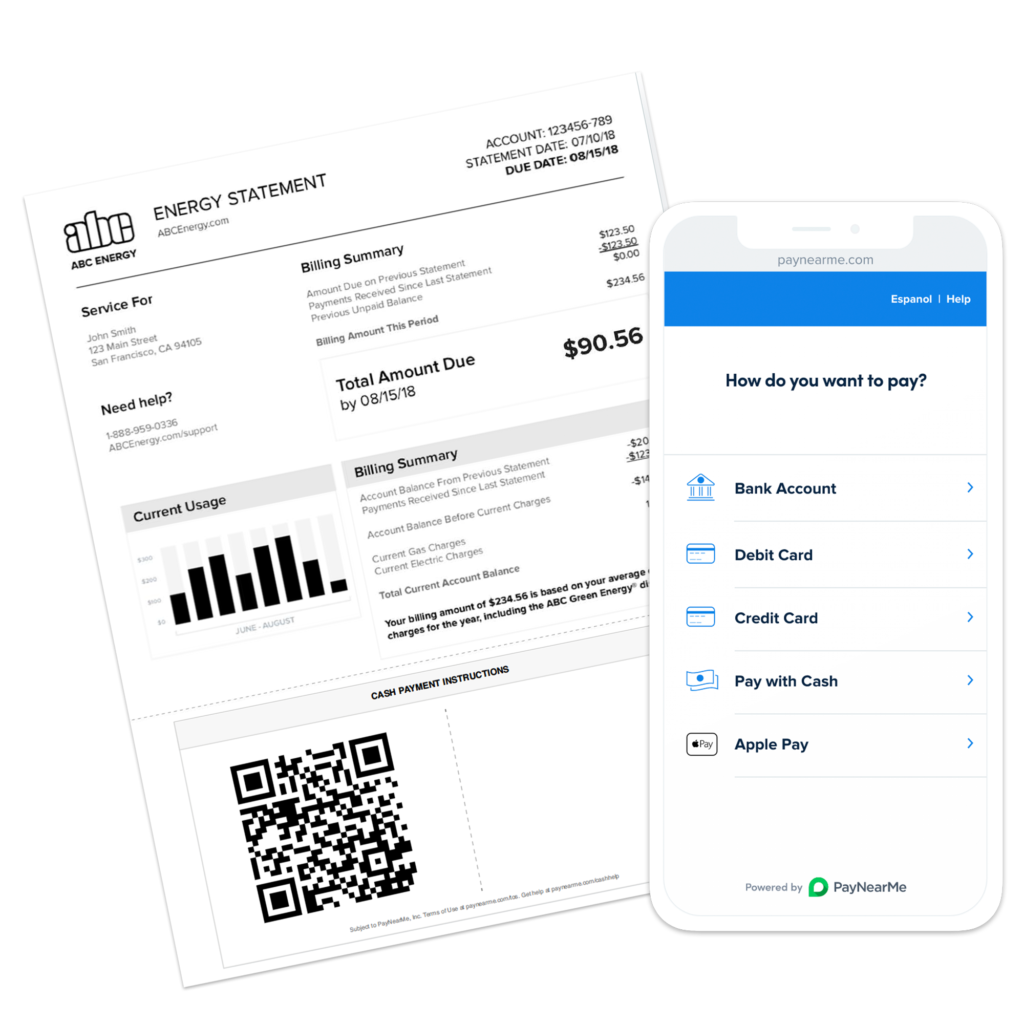 This novel approach is helping to lower the amount of paper checks and over-the-phone payments that have traditionally been associated with paper statements, helping to improve remote payments and reduce costs.
The Rise of Mobile-First Payment Types
Another byproduct of contactless payments is the increased adoption of mobile-first payment types, such as Apple Pay and Google Pay. These payment options enable consumers to make secure payments on their phone, enabling contactless payments in-person and faster transactions online. It also enables customers to consolidate their payment accounts into a secure digital wallet, reducing the friction of remembering bank account info or reading off a credit card.
These mobile-first payment types are often faster and more secure than other electronic payment types, using built-in authentication methods such as Touch ID, Face ID and enhanced tokenization to allow for convenient payments.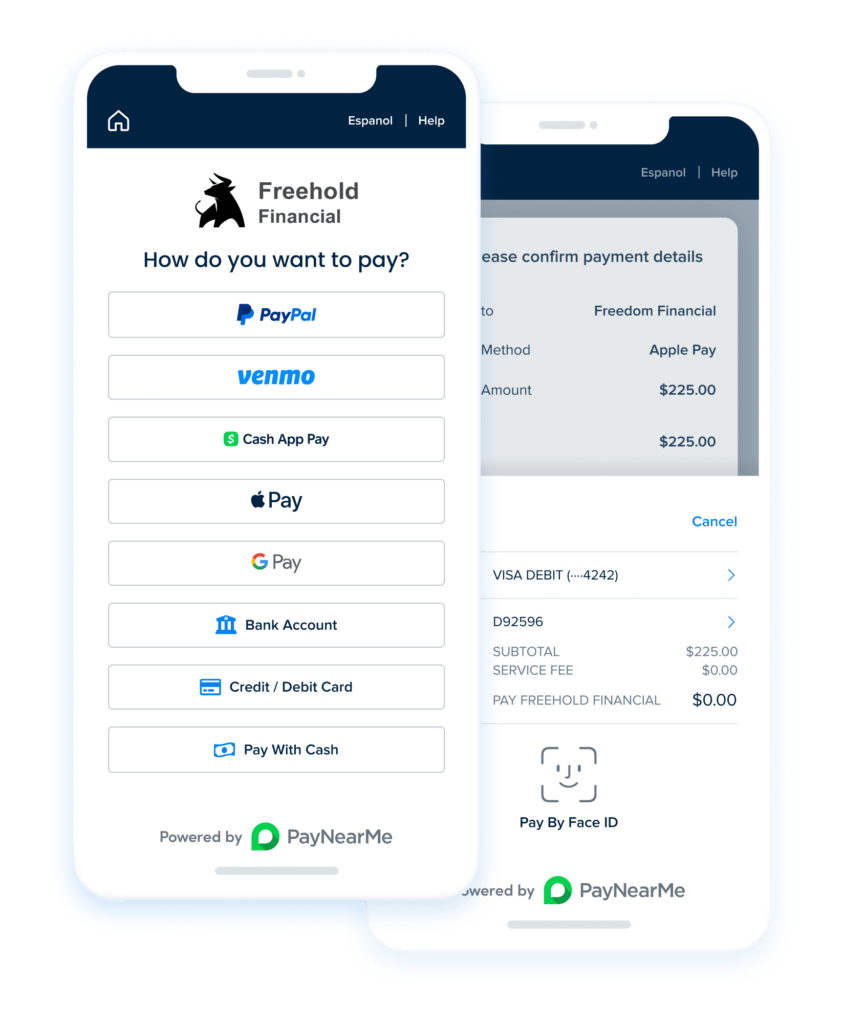 In addition, the use of Apple Pay and Google Pay opens up access to other built-in digital wallet features, including push notifications for payment reminders, offline access to billing statements and the ability to store PayNearMe cash payment barcodes for repeat use. PayNearMe instantly recognizes when your customers are using an Apple or Android device, giving them the option to pay with Apple Pay and Google Pay alongside cards, ACH and cash.
User Experience Takes a Leap Forward
Modern UI and UX isn't typically a listed as a feature, and yet the bill pay industry has lagged more commerce-focused payments companies for years. All that is now changing, with new design principles and quality of life improvements that are pushing bill pay into the fray.
User experience in bill pay should accomplish two basic goals: making payments more accessible, on any device at any time, and reducing the number of steps to complete a payment. As companies like PayNearMe push the envelope with lightweight, responsive designs and two-tap transactions with Apple Pay, those promises are quickly becoming a reality for many bill pay customers.
But modern user experience isn't only for consumers; businesses are also seeing the advantages of deploying modern tech. For example, using a cloud-based business portal that drastically reduces or eliminates scheduled downtime means that your team can collect more payments, no matter where your employees are or when your customers are paying.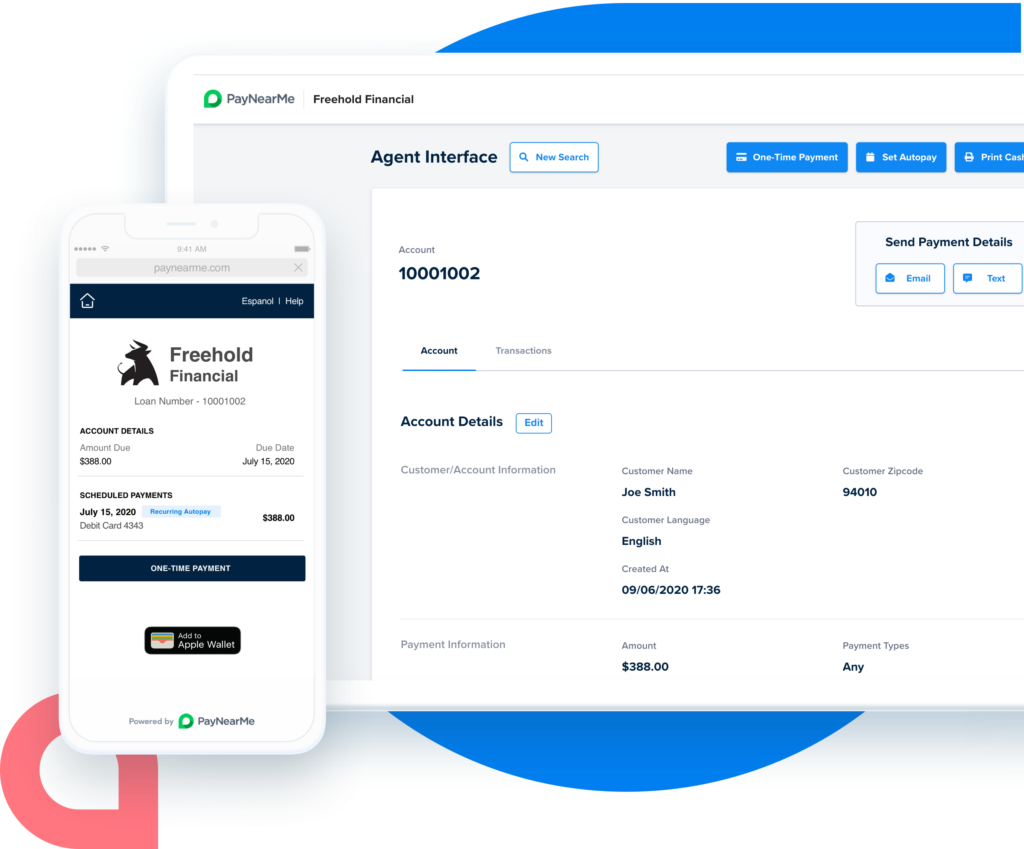 For many businesses, a modern user experience can result in substantial operational benefits, such as less reliance on IT, improved productivity for collection agents and lowered costs on every payment collected.
Payment Automation Gains Traction
Part of the promise of a modern UX is to reduce the time and effort spent accepting each payment. In many cases, this requires the automation of repeatable tasks to allow your employees to focus on more challenging customer service tasks.
Payment automation is designed to simplify the payment process and reduce the incidence of human error by performing a large number of tasks based on clearly defined rules. Using logical IF/THEN statements and defining custom parameters allows businesses to create smart business rules that successfully automate many payment tasks.
For example, PayNearMe clients can use our Business Rules feature to reduce risk by flagging repeat non-sufficient funds errors on ACH transactions, forcing those customers to pay with another payment method (such as cash or debit cards.) Alternatively, clients can send segmented payment reminders using Engagement Engine based on due date, payment history, etc. These tasks save your team time and reduce human error, allowing you to become more efficient in the process.
Biometric Authentication Speeds Up Payments
Biometric authentication technology is a method of personal or payment verification that involves a person's unique biological characteristics, such as fingerprint scanning, facial recognition, or iris recognition.
The goal of biometric authentication is to reduce the incidence of fraud and further protect businesses from payment exceptions. Instead of allowing transactions to go through with basic contact and payment information, biometric authentication matches the customer's physical characteristics against those stored in the customer's account. If the fingerprint or facial scan matches, the purchase is approved.
As mentioned earlier, these technologies are built into digital wallets and mobile-first payment types such as Apple Pay and Google Pay. Consumers benefit from the added security and reduced friction of completing a payment. Businesses also benefit, knowing that the payment is legitimate and less likely to be charged back or disputed.
Stay Up to Date with PayNearMe
PayNearMe has been at the forefront of bill pay processing solutions for more than a decade. Our award-winning platform has pushed the boundaries of user experience, innovation and reliability to the next level.
Contact PayNearMe today to learn how we help you collect every payment, every time.